The Commonwealth Club's New Home at 110 The Embarcadero

The Commonwealth Club of California is building its very own home — the first time in its 111-year history that it will own its own home. In a prime downtown San Francisco location, the Club's home at 110 The Embarcadero will ensure that this historic public forum is alive and lively for a second century.
If you have questions about the project, including how you can become involved, please contact

mdamp

[at]

commonwealthclub [dot] org

(subject: Website%20query%20about%20110%20The%20Embarcadero)

(Maria Damp), vice president of development.
Members of the press: Media kit
This web page features news, features and multimedia about our building project. And you can be a part of this page, too: Take a photo (cell phone selfies welcome!) of yourself in front of our new under-construction building at 110 The Embarcadero and tweet it; include #cwclub in your tweet, and we'll add many of those photos to this page.
See below for more details and news about our building project.
June 11, 2014
Groundbreaking Ceremony
"This is an important moment not just for The Commonwealth Club and San Francisco. But this is an important moment in the history of democracy." —Former U.S. Secretary of State George P. Shultz
Watch this video of the groundbreaking ceremony to see why George Shultz said that. The video is provided courtesy of the office of San Francisco Mayor Ed Lee, who also was a headline speaker at the groundbreaking, which took place Wednesday, June 11, 2014, on the site of The Commonwealth Club's new headquarters.
THE NEIGHBORHOOD: Where is 110 The Embarcadero?

View 110 Embarcadero Dr in a larger map
PREVIEW: Renderings of New Club HQ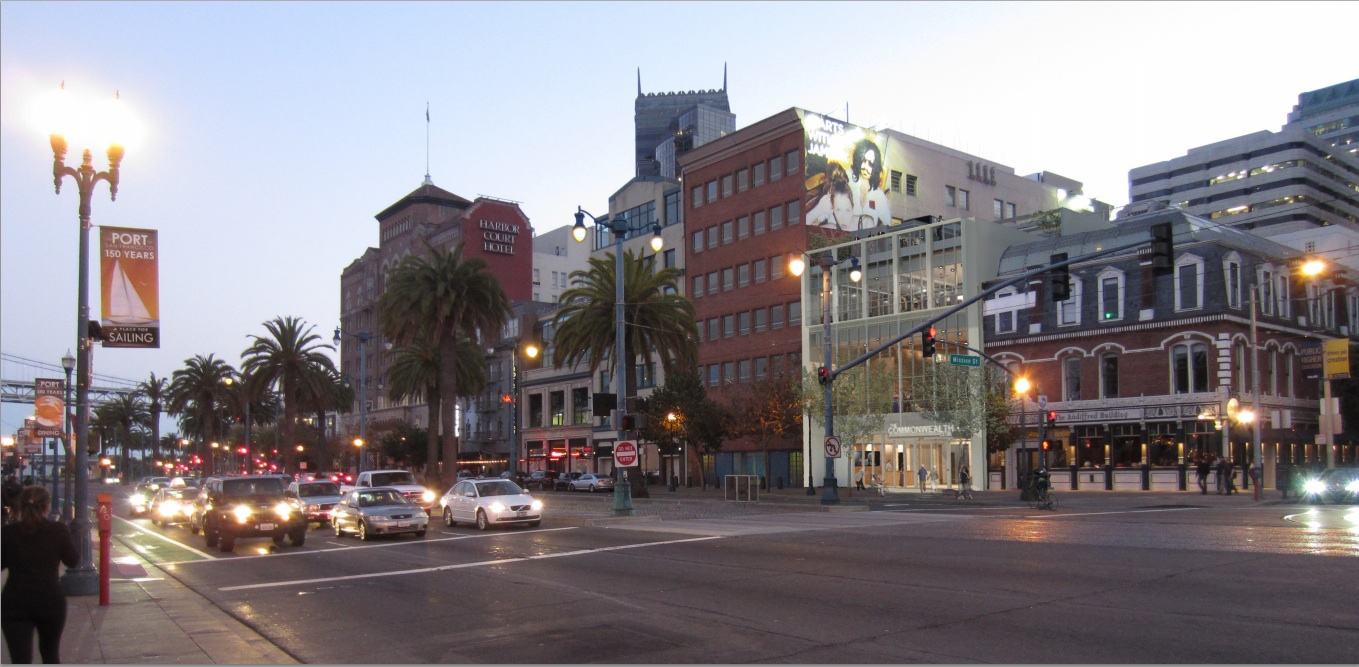 Above: An exterior view of what the Club's finished building at 110 The Embarcadero will look like when it's complete.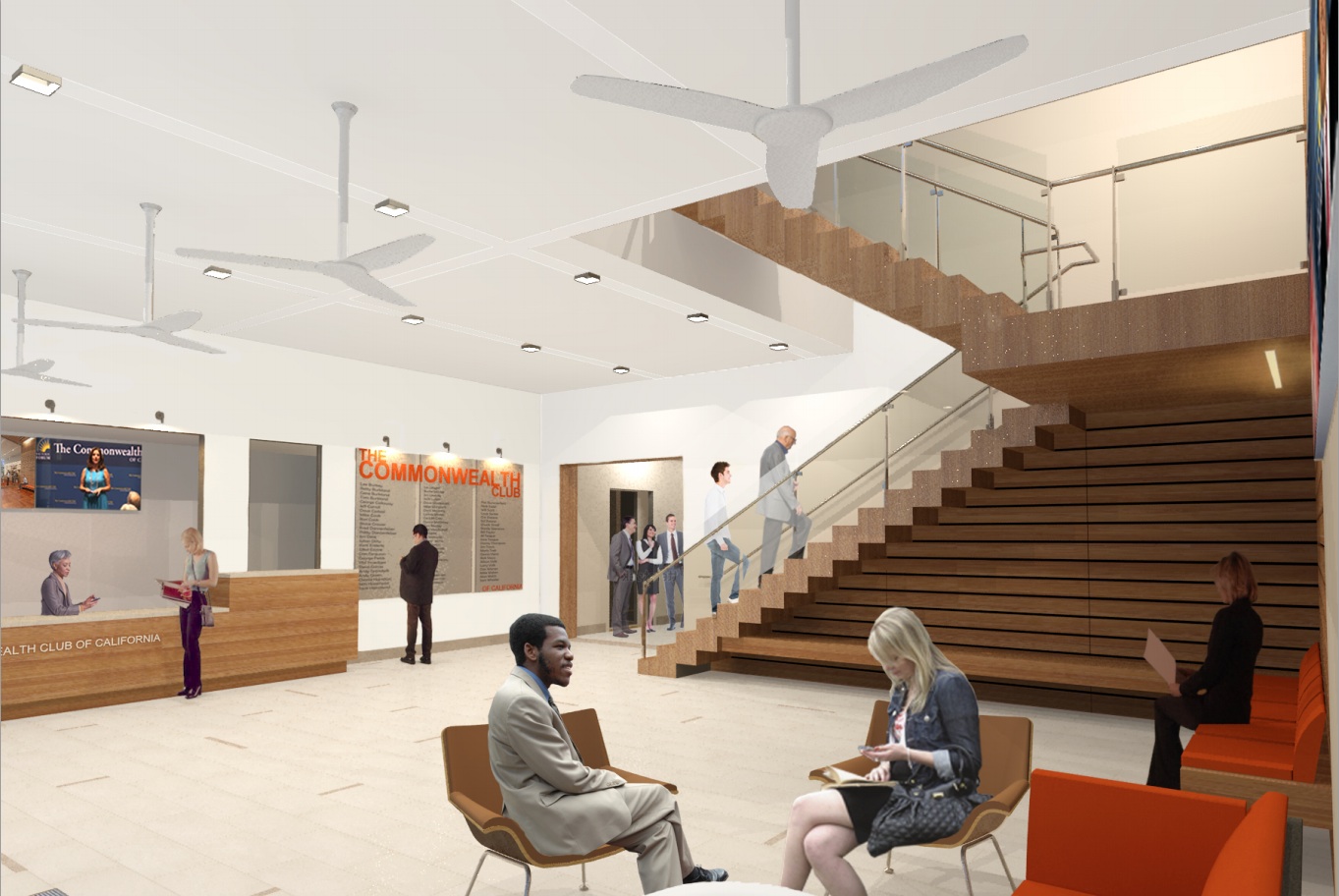 Above: A rendering of the lobby of the new Commonwealth Club building at 110 The Embarcadero.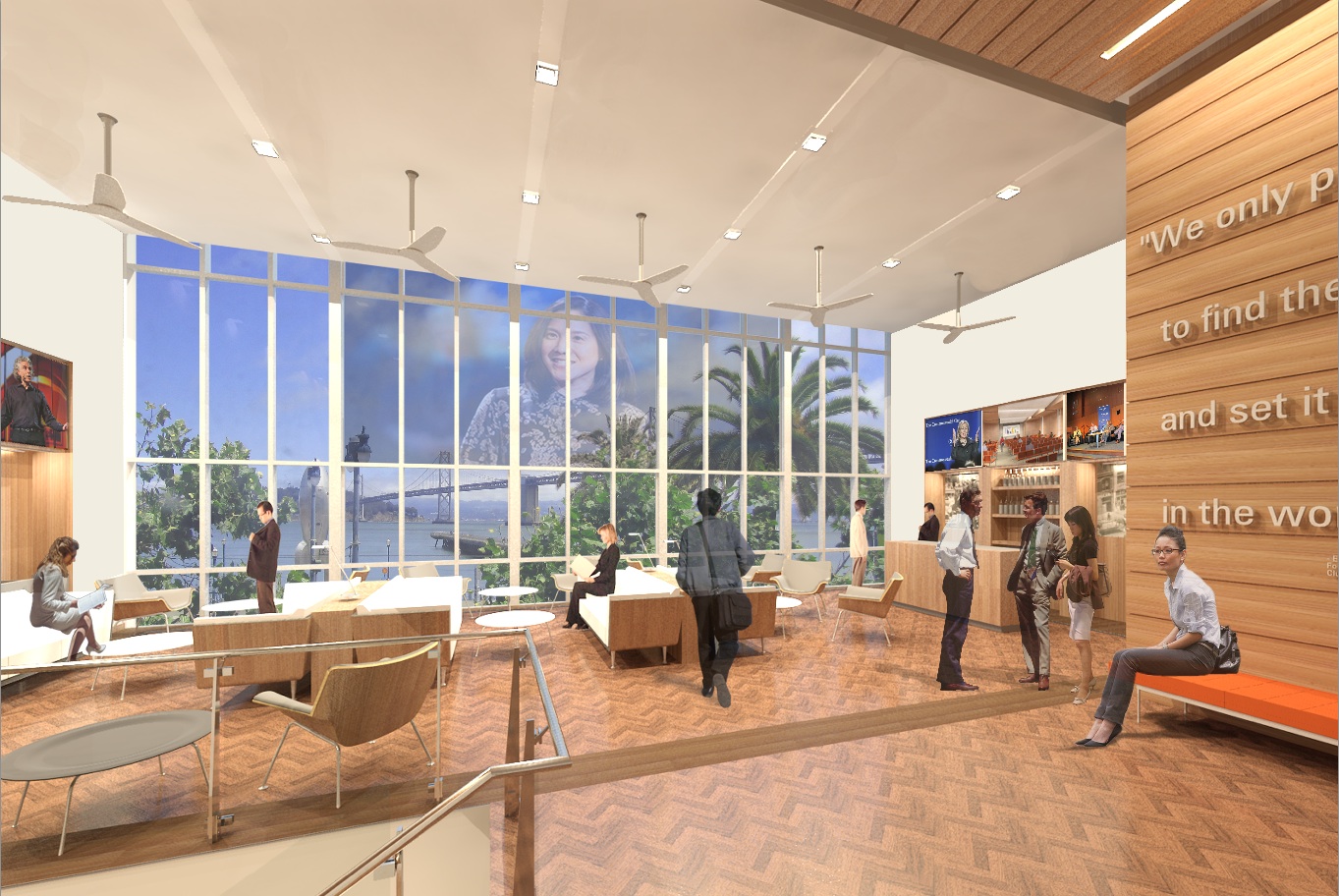 Above: The second floor of the building will feature a room for socializing before and after events. It will feature a dramatic floor-to-ceiling view of the Bay Bridge.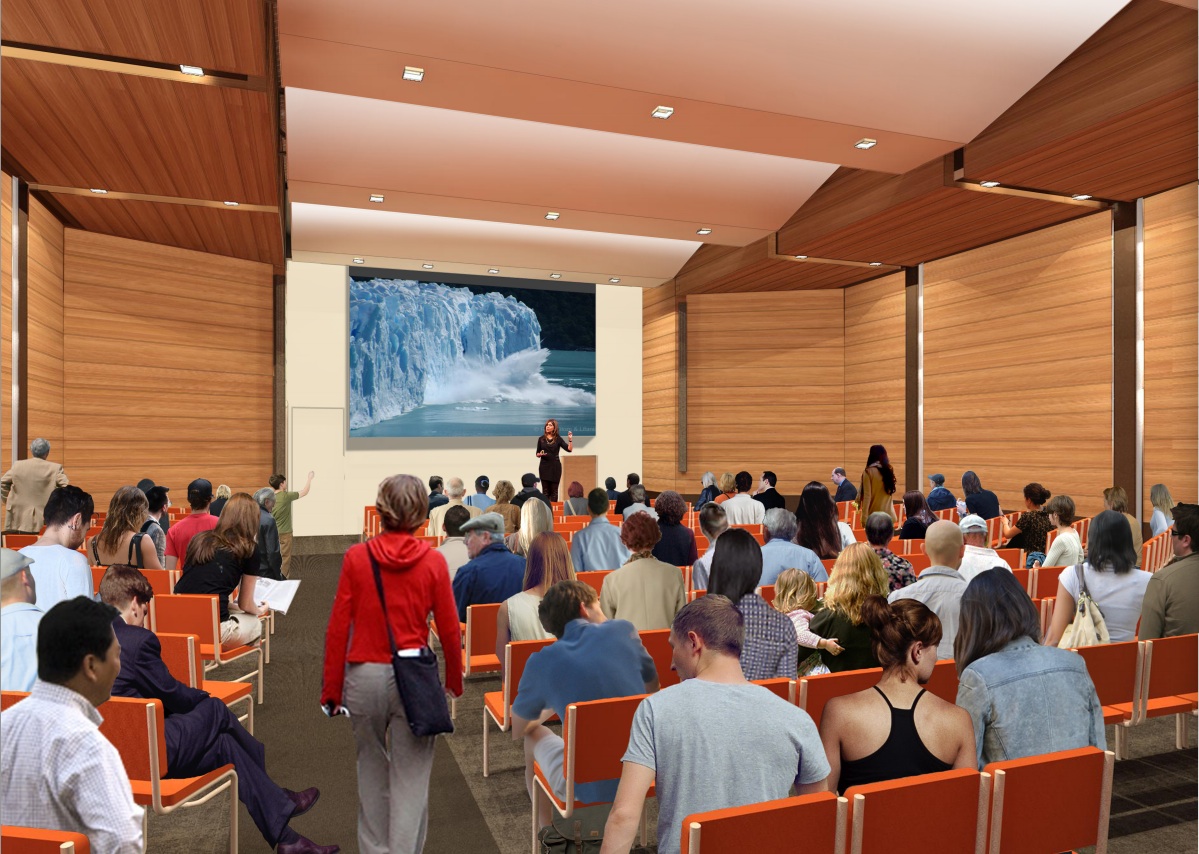 Above: The main auditorium of the new building will boast state-of-the-art sound and presentation equipment.
All renderings: Leddy Maytum Stacy Architects