Past Travel
Emerging Europe: The Balkans Unveiled, with Study Leader Admiral Gary Roughead
Albania, Macedonia, Kosovo, Serbia, Bosnia & Herzegovina, and Croatia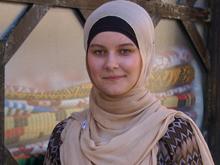 Wed, October 08, 2014
-
Tue, October 21, 2014
This overland journey through ancient and modern history tying together six wildly divergent Balkan countries, unveiling an assortment of long-lived cultures along the way. Catholic, Muslim, Orthodox, politically contradictory, and ethnically varied, this kaleidoscopic region offers an apprenticeship in diversity.
Begin in Albania, with its modern sense of enterprise and enthusiasm and continue through beautiful Macedonia, inhabited since the Neolithic Age. Visit Kosovo, Europe's youngest country, and its former antagonist, Serbia, with its elegant capital Belgrade. Continue to reconstructed Sarajevo, surrounded by the Dinaric Alps, from which Serbian and Yugoslav forces shelled the city for over 1,000 days, the longest siege in the history of modern warfare. Complete your survey of the Balkans in red-roofed Dubrovnik jutting into the Adriatic Sea.
Optional Post-Tour extensions in Dubrovnik (2 nights) or to Slovenia (5 days, 4 nights) are available.
This trip is jointly sponsored by the World Affairs Council.
Come hear Admiral Roughead speak at the Commonwealth Club on Tuesday, July 29 at 6:00 p.m.
Admiral Gary Roughead, USN served as the twenty-ninth chief of naval operations (2007-2011) after holding six operational commands, and is one of only two officers in the navy's history to have commanded both the Atlantic and Pacific Fleets. He is an Annenberg Distinguished Visiting Fellow at the Hoover Institution, (2011–13) and graduated from the US Naval Academy in 1973.
He served as the commandant at the US Naval Academy, during which time he led the strategic planning effort that underpinned that institution's first capital campaign. He was also the navy's chief of legislative affairs, responsible for the Department of the Navy's interaction with Congress, and the deputy commander of the US Pacific Command during the massive relief effort following the 2004 tsunami in Southeast Asia and the Indian Ocean. In addition to extensive experience in the Pacific, he spent significant time operating in the Mediterranean, Adriatic Sea and the Middle East.
Admiral Roughead is the recipient of the Defense Distinguished Service Medal, Navy Distinguished Service Medal, Defense Superior Service Medal, Legion of Merit, Meritorious Service Medal, Navy Commendation Medal, Navy Achievement Medal, and various unit and service awards. He has also received awards from several foreign governments.
During our program, Admiral Roughead will discuss the conditions which led to the the Balkan conflict to include religious, political and economic factors and progress which has been made since that time. Additionally, he will discuss regional and global security trends, the implications of those trends and U.S. roles and responsibilities in a changing world.
Travel Cost:
$7,995, per person, based on 20 travelers
Photos by Joanna Millick