Past Travel
Taste of Spain - Sold out, Waitlist available
Food and Wine of Southern Spain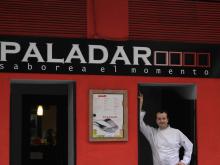 Tue, October 08, 2013
-
Sun, October 20, 2013
Join Gerry Dawes, our world-class guide and author and gastronomy expert. Sample regional food and wine, and meet with chefs, winemakers, and restaurant owners for a true insider's perspective on the culinary delights of Southern Spain. Visit Madrid's Prado Museum; tour the Golden Age Theater in Almagro; and sample Andalucian olive oils. Stay in the Moorish city of Granada and visit the Alhambra. Enjoy wine and tapas and explore the gypsy caves of Sacromonte to watch a zambra performance. Discover Cadiz's colorful market; tour a sherry bodega with the owner; and wander the Jewish quarter in Seville. Visit the legendary Mezquita in Córdoba and relax in the magical Plaza Mayor of Chinchón.

**Trip is currently full, but we are accepting reservations for a waiting list.
Travel Cost:
$4,995, per person, based on double occupancy and a minimum of 18 travelers.
"Thanks for the adventure and getting us access to the best wineries and restaurants in from Madrid to Barcelona."
-Tom Burkhart, 2006 Spain's Food and Wine Trip with Gerry Dawes
"Our first trip with The Commonwealth Club turned out to be one of the best trips we'd ever taken in our many years of world travel. We experienced an unforgettably wonderful slice of culture that far exceeded our expectations, due to the relationships with chefs and winemakers in Spain."
-Joe and Linda Rubino, 2006 Spain's Food and Wine Trip with Gerry Dawes