Upcoming Events
Mon 12/21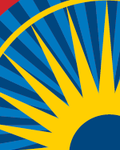 Socrates Café
Date:
Mon, December 21, 2015
Time:
6:30 PM
Discussion of philosophical issues.
View More
On one Monday evening of every month the Humanities Forum sponsors Socrates Café at The Commonwealth Club. Each meeting is devoted to the discussion of a philosophical topic chosen at that meeting. The group's facilitator, John Nyquist, invites participants to suggest topics, which are then voted on. The person who proposed the most popular topic is asked to briefly explain why she or he considers that topic interesting and important. An open discussion follows, and the meeting ends with a summary of the various perspectives participants expressed. Everyone is welcome to attend.
Mon 1/11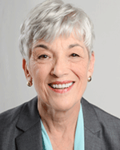 Values that Guide Healthcare Decisions
Date:
Mon, January 11, 2016
Time:
6:00 PM
A critical component of end-of-life choices
View More
Mileva Saulo Lewis, Ed.D., RN, Associate Professor, Samuel Merritt University; Vice President, The Center for Medical Ethics and Mediation
The values that guide our medical treatment decisions become increasingly important when we face the sudden onset of a stroke or heart attack and become even more critical when we cannot speak for ourselves after serious trauma from a car accident or fall. Dr. Lewis' presentation draws on a values history approach developed at The Center for Medical Ethics and Mediation in San Diego, which examines the decision-making process and quality-of-life factors. It provides a way to shape and share health-care decisions with family and health-care providers, and to review or revise them as your health changes. It is a critical component of end-of-life choices.