Upcoming Events
Thu 12/8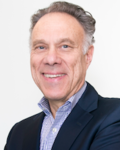 Lamentation and the Limits of Philosophy
Date:
Thu, December 08, 2016
Time:
6:00 PM
Mozart and grief
View More
Steven Machtinger, Attorney; Violist; Independent Mozart Scholar
Mozart and Homer both understood that philosophical perspectives can be of limited utility in providing comfort to the bereaved. In commemoration of the 225th anniversary of Mozart's death, we will listen to the extraordinarily moving lamentation section of his String Quintet in G minor performed by the London Quintet. After examining how Mozart uses musical devices to achieve emotional effects, we will compare his musical evocation of grief with passages in The Iliad lamenting the death of heroes.
Mon 12/19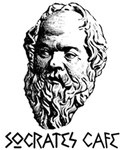 Socrates Café
Date:
Mon, December 19, 2016
Time:
6:30 PM
View More
On one Monday evening of every month the Humanities Forum sponsors Socrates Café at The Commonwealth Club. Each meeting is devoted to the discussion of a philosophical topic chosen at that meeting. The group's facilitator, John Nyquist, invites participants to suggest topics, which are then voted on. The person who proposed the most popular topic is asked to briefly explain why she or he considers that topic interesting and important. An open discussion follows, and the meeting ends with a summary of the various perspectives participants expressed. Everyone is welcome to attend.
Tue 3/28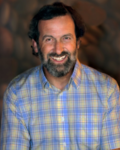 The Courage and Compassion to Do the Right Thing
Date:
Tue, March 28, 2017
Time:
6:00 PM
View More
Marty Brounstein, Author, Two Among the Righteous Few: A Story of Courage in the Holocaust
This program is part of our Good Lit series, underwritten by the Bernard Osher Foundation.
Come hear a true interfaith story of courage, compassion and rescue during the Holocaust. A Catholic couple in the Netherlands, despite great risk and danger, helped save the lives of at least two dozen Jews from certain death during World War II. Brounstein will also explain the meaningful personal connection that inspires him to tell and retell the story of their heroic actions.