Upcoming Events
Mon 3/20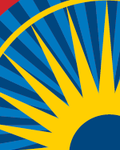 Life After Hate
Date:
Mon, March 20, 2017
Time:
5:15 PM
Lessons from a former extremist
View More
Antony McAleer, Executive Director, Life After Hate
A former organizer for the White Aryan Resistance (WAR), Tony McAleer served as a skinhead recruiter, proprietor of Canadian Liberty Net (a computer-operated voice messaging center used to disseminate messages of hatred), and manager of the racist rock band, Odin's Law. It was love for his children that finally led Tony on a spiritual journey of personal transformation. Today he is the executive director of Life After Hate and shares his practice of compassion as an inspirational speaker.
Tue 3/28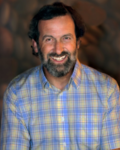 The Courage and Compassion to Do the Right Thing
Date:
Tue, March 28, 2017
Time:
6:00 PM
View More
Marty Brounstein, Author, Two Among the Righteous Few: A Story of Courage in the Holocaust
This program is part of our Good Lit series, underwritten by the Bernard Osher Foundation.
Come hear a true interfaith story of courage, compassion and rescue during the Holocaust. A Catholic couple in the Netherlands, despite great risk and danger, helped save the lives of at least two dozen Jews from certain death during World War II. Brounstein will also explain the meaningful personal connection that inspires him to tell and retell the story of their heroic actions.