Upcoming Events
Thu 5/1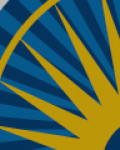 The 17th Annual Travers Conference: Ethics and Accountability in Government
Date:
Thu, May 01, 2014
Time:
9:00 AM
View More
Theme: Accountability in Higher Education
With tuition rising fast and state budgets perpetually crunched, universities are facing intense public scrutiny about the value they deliver to their students and to the public. How should we conceptualize the mission and obligations of universities? Do public universities hold a unique public trust, and has this eroded along with state financial support? How should we measure the performance of universities or individual units within them? What is the effect of prevailing personnel practices, such as tenure or increasing reliance on adjuncts on the effectiveness of universities in meeting their social obligations?
Mon 5/19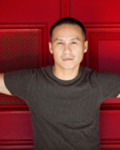 American Conservatory Theater and the Commonwealth Club of California Present BD Wong and Carey Perloff in Conversation
Date:
Mon, May 19, 2014
Time:
7:30 PM
For one night only!
View More
BD Wong, Actor
Carey Perloff, Artistic Director, American Conservatory Theater
In advance of American Conservatory Theater's upcoming U.S. premiere of James Fenton's acclaimed adaptation of The Orphan of Zhao, we present BD Wong and A.C.T. Artistic Director Carey Perloff in conversation for one night only. Wong and Perloff will cover a wide range of topics, including Wong's career, growing up in San Francisco and his upcoming A.C.T. debut, as well as answering audience questions. BD Wong received the Drama Desk, Outer Critics Circle, Theater World, Clarence Derwent and Tony Awards for his Broadway debut in M. Butterfly. His film and television credits include "Law & Order: Special Victims Unit," "Oz," Jurassic Park, Seven Years in Tibet and Mulan.
Thu 12/4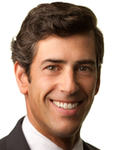 John A. Amster: Patents in the Boardroom – The Truth Behind the Headlines
Date:
Thu, December 04, 2014
Time:
6:00 PM
View More
John A. Amster, CEO and Co-founder, RPX Corporation
Patents have been big news in recent years. Large electronics rivals have made headlines by waging high-stakes legal battles over infringement of smartphone patents. Bankrupt companies have auctioned off their patent portfolios for hundreds of millions – or even billions – of dollars. The most significant development affecting patents, however, has been the rise of non-practicing entities (NPEs), also known as "patent trolls." NPEs acquire patents and litigate them to extract license payments or legal settlements from an allegedly infringing company. Operating companies spent nearly $11 billion dealing with NPE litigation in 2012 alone.
RPX CEO and Co-founder Amster will describe how patents have been transformed from legal protection of a novel invention into a major source of operating risk. Today, owners of patents are monetizing their value through costly and inefficient legal processes. The discussion will focus on a different perspective: how patents can and should be transacted using market mechanisms instead, and in the process, save operating companies billions of dollars every year.