Upcoming Events
Tue 6/23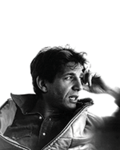 Peter Coyote: On Zen, Politics and An Amazing Life
Date:
Tue, June 23, 2015
Time:
6:30 PM
Actor, activist and author
View More
Peter Coyote, Actor; Activist; Author, The Rainman's Third Cure: An Irregular Education
Part of The Club's Good Lit Series, Underwritten by the Bernard Osher Foundation
Coyote's new spiritual biography details a life that has taken him from privileged halls of power to Greenwich Village jazz bars, to jail, to the White House, to government service, and finally to international success on stage and screen. He describes the wide range of mentors who shaped him—a violent, intimidating father; a bebop bass player who taught him that life can be improvised; a Mafia consiglieri who demonstrated to him that men can be bought and manipulated; a gay dancer in Martha Graham's company who enlightened him about Mexico and marijuana; and Pulitzer Prize-winning poet Gary Snyder, who introduced him to Zen practice. Through Zen, Coyote says he discovered an alternative to status seeking and material wealth. Come hear first-hand his amazing journey and its lessons for all of us.
Wed 7/8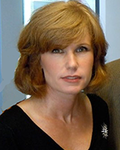 Output: Body & Mind – Lowering the Risk for Alzheimer's Disease
Date:
Wed, July 08, 2015
Time:
5:15 PM
Second in a series of three scientific talks.
View More
Patricia Renaut Spilman, M.S., Senior Scientist, Buck Institute
Assisting Organization: The Buck Institute
In this second in a series of three scientific talks, Spilman will discuss the ability of exercise, social interaction, continuing intellectual and spiritual growth, and sensory stimulation to lower the risk or delay onset of cognitive impairment and Alzheimer's disease. A person's engagement in the surrounding world is vital! The impact of sleep disturbances and stress – and how to address them – will be presented, as well as the science behind recent findings. Spilman is a scientist working on Alzheimer's disease drug discovery.