Upcoming Events
Mon 8/11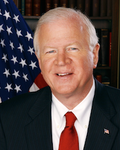 Sen. Saxby Chambliss: No Dollars, No Time – America's Troubling Fiscal & National Security Situation
Date:
Mon, August 11, 2014
Time:
12:30 PM
View More
Saxby Chambliss, U.S. Senator (R- Georgia); Vice-Chairman, Senate Select Committee on Intelligence; Member, Senate Armed Services Committee; Member, Senate Committee on Agriculture, Nutrition, and Forestry; Member, Senate Rules Committee
While often treated as separate issues, America's staggering debt continues to hinder our ability to adapt to emerging threats both here and abroad. Join Georgia's Republican Senator Saxby Chambliss as he discusses the national security issues that have arisen since 9/11, the need for bipartisan partnership in the United States Senate, and how the country cannot properly address domestic or international crises until we get our $17 trillion dollar debt under control.
Mon 9/15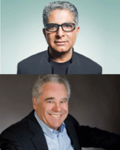 Deepak Chopra and Rinaldo Brutoco: Changing Energy, Changing Consciousness
Date:
Mon, September 15, 2014
Time:
9:00 AM
Exploring the deeper impact of energy consciousness.
View More
Deepak Chopra, M.D., Mind-Body Physician; Author, The Soul of Leadership
Rinaldo Brutoco, President, Chopra Foundation; Founding President, World Business Academy; Author, Freedom from Mid-East Oil
Greg Dalton, Host and Founder, Climate One – Moderator
Our guests say that changing our choices about energy changes consciousness. Where should our energy come from – fossil fuels and nuclear plants? Or 100 percent safe, clean and renewable sources? Chopra and Brutoco say that because energy is the fundamental macro system of human society, once we change our consciousness about energy, we are capable of changing our consciousness about everything. Chopra and Brutoco will discuss the California Moonshot Project aimed at eliminating global warming and fossil fuels to lead the planetary shift toward safe energy. As a global leader and pioneer in the field of mind-body medicine, Chopra's goal is to transform the way the world views physical, mental, emotional, spiritual and social wellness. Core areas of Brutoco's work include clean energy, climate change analysis and mitigation as well as sustainable business strategy.