Member-Led Forum
Middle East

Focuses on issues in, and that affect, the Middle East, North Africa, and Afghanistan.
Become more involved in Club programming by contacting the appropriate MLF chair to join a forum today!
Upcoming Events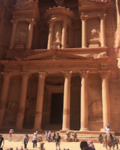 Jordan
Date:
Fri, June 10, 2016
Time:
12:00 PM
Report from a visit to the strategically and historically important Middle Eastern land.