Upcoming Events: Climate One
Thu 7/16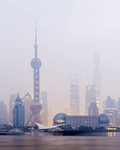 Greening Asia
Date:
Thu, July 16, 2015
Time:
6:30 PM
With two of Asia's most respected journalists
View More
Mark Clifford, Executive Director, Asia Business Council; Author, The Greening of Asia
Stella Li, Senior Vice President, BYD Company Ltd.
Orville Schell, Director, Center on U.S.-China Relations, Asia Society New York; Former Dean, Graduate School of Journalism, UC Berkeley
Asia's booming economies have thrived following the well-trodden path of "industrialize now and clean up later." Citizens and companies realize that the time to clean up is now. Dirty air, foul water and hellishly overcrowded cities are threatening to choke the continent's impressive prosperity. From solar and wind power to green buildings and electric cars, Asian companies have the cash, technology and government support to disrupt markets and solve social problems, ranging from local air and water pollution to climate change.
Join us for a conversation about the future of sustainable business in the world's most vibrant economies.
Tue 7/21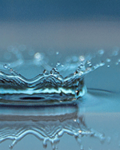 Reinventing Water
Date:
Tue, July 21, 2015
Time:
6:30 PM
A two part program on solutions for a parched state
View More
Anna M. Michalak, Carnegie Institution for Science
Abrahm Lustgarten, Reporter, Pro Publica
Tamin Pechet, CEO, Banyan Water; Chairman, Imagine H2O
David Sedlak, Professor of Mineral Engineering and Co-director of Berkeley Water Center, UC Berkeley
The drought in the American west is making people painfully aware of the food-water-energy nexus. Will this crisis finally drive fundamental change in the understanding and use of water? Stories from the Central Valley and insights from academia.
In the second half of the program, we will discuss how the drought is changing the way money flows in California's water system. Investors see opportunity in scarcity and advocate for more active water markets. What are the urban and rural changes the state needs to make to slake the thirst of a growing population and economy? What is the future of water in California?
Climate One Connect: Audience members are invited to engage in breakout group conversations led by the speakers for 20 minutes following the program. We hope you'll take part in this unique opportunity to delve deeper into solutions for sustainable living!