Upcoming Events: Climate One
Tue 1/24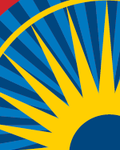 Doubt, Deny or Defend: Republicans on Climate Change
Date:
Tue, January 24, 2017
Time:
6:30 PM
The GOP and the planet's climate
View More
Jeremy Carl, Research Fellow, Hoover Institution, Stanford University
John Hofmeister, Former President, Shell Oil Company; Chairman, Erin Energy Corp.
Bob Inglis, Executive Director, RepublicEn; Former U.S. Representative (R-SC)
President-elect Donald Trump is giving plum jobs to Republicans who deny or downplay the risks of climate disruption. That's a big shift from the time of President George W. Bush, when U.S. Senators John McCain and Lindsay Graham pursued climate-fixing legislation.
Bob Inglis, a former Republican representative and executive director of RepublicEn, says Republicans should not doubt or deny the science. Rather, they should defend it because their party has the best solutions, ones based on markets and not mandates. He will be joined by John Hofmeister, former president of Shell Oil Company, and Jeremy Carl, a research fellow from the Hoover Institute at Stanford for a vibrant discussion about the tensions and challenges between climate science, America's energy needs and the Republican party in the coming years.
Mon 2/6
Can Clean Tech Clean Up Our Future?
Date:
Mon, February 06, 2017
Time:
6:30 PM
Kicking off Clean-Tech Week 2016
View More
Holmes Hummel, Founder, Clean Energy Works
Andrew Chung, Founder and Managing Partner, 1955 Capital
Danny Kennedy, Managing Director, California Clean Energy Fund
With stock market values at near-record highs, again, how is the clean tech sector doing? One index of solar stocks is down 50 percent from a year ago and the industry was stung by the high-profile flame-out of SunEdison. Overall, however, the clean energy industry is growing and creating jobs. One recent report found the number of people who work in renewable energy grew 5 percent to 8 million people worldwide.
What technologies are most promising for making money and getting a job? What areas offer the biggest prospect for game-changing breakthroughs? Join a conversation with three battle-hardened experts about what's real and what's hype in today's clean power landscape.
Climate One is excited to be working with CleanTech Open for this program, making it the kick-off event for Clean-Tech Week 2016. We will be hosting a post-event reception for extended networking and mingling.
Wed 2/15
Killing the Colorado
Date:
Wed, February 15, 2017
Time:
6:30 PM
Saving a great American waterway
View More
Abrahm Lustgarten, Reporter, ProPublica
The story of the American West is deeply rooted in the Colorado River, which delivers fresh water to 30 million people. For years, there has been more Colorado water on paper and in people's minds than in the river itself. Now climate disruption is making the situation even more troubling. Even though a relatively wet year has eased immediate drought concerns, California and other western states realize the Colorado is at risk. How will warmer and drier weather add further stress to a troubled river, and what can California do to use the Colorado River more wisely?
How is the Colorado River connected to California's other water concerns? Join us for a conversation about protecting the water many westerners take for granted and restoring one of the country's great waterways.