Upcoming Events: Climate One
Tue 8/9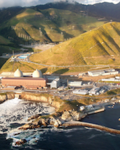 Will Closing Diablo Canyon Increase Carbon Pollution?
Date:
Tue, August 09, 2016
Time:
6:30 PM
The future of the nuclear power plant at Diablo Canyon
View More
David Baker, Energy Reporter, San Francisco Chronicle
John Geesman, Attorney, Dickson Geesman LLP
Dian Greenwich, Former Commissioner, California Public Utilities Commission
Michael Shellenberger, President, Environmental Progress
Will closing the Diablo Canyon nuclear power plant raise or lower California's carbon pollution? Is it a deal with the devil or bold leadership?
Tue 8/23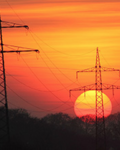 Can California Get to 100-percent Clean Power?
Date:
Tue, August 23, 2016
Time:
6:30 PM
View More
Mark Ferron, Member, California Independent System Operator
Mark Jacobson, Professor, Stanford
Geisha J. Williams, President, PG&E
Mark Jacobson leads a team that says California and other states can get to 100-percent renewable power by 2050. Celebrity activists Mark Ruffalo and Leonardo DiCaprio are backing him.
But critics say the theoretical plan doesn't consider the hard realities of the power grid and that renewables are sometimes oversold. California recently passed a law requiring half of the state's power be renewable by 2030.
Should the state be more ambitious to battle climate disruption? What does PG&E think about going all-in on renewable power?
Tue 10/18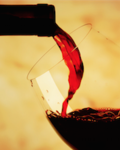 Bread, Wine and Chocolate in a Warming World
Date:
Tue, October 18, 2016
Time:
6:30 PM
A matter of good taste
View More
Simran Sethi, Author, Bread, Wine, Chocolate: The Slow Loss of Foods We Love
Anna Lappe, Author, Diet for a Hot Planet: The Climate Crisis at the End of Your Fork and What You Can Do About It
The industrialization of food has caused much of the food we eat to taste the same, whether you are nibbling at a farmer's market in San Francisco, a Midwestern barbecue or a fast food joint in China. Ninety-five percent of the world's calories now come from only 30 species, and Simran Sethi says a closer look at America's cornucopia of grocery store options shows that our foods are primarily made up of only corn, wheat, rice, palm oil and soybeans. Sethi traveled to six continents in search of delicious and endangered tastes and how we can save the foods we love.
Anna Lappe is a prominent leader in the sustainable food movement. She is founder of the Small Planet Institute and head of the Real Food Media Project, which spreads the story of the power of sustainable food using creative movies and grassroots events. She and her mother, Frances Moore Lappe, co-founded the Small Planet Fund, which has raised nearly $1 million for democratic social movements worldwide, two of which have won the Nobel Peace Prize.