Upcoming Events: Good Lit
Wed 9/10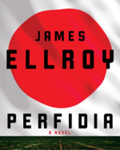 James Ellroy
Date:
Wed, September 10, 2014
Time:
6:00 PM
Come hear the "Demon Dog of American Crime Fiction."
View More
James Ellroy, Author, L.A. Confidential, The Black Dahlia and Perfidia

In Perfidia, his latest work, Ellroy delves more deeply than ever before into his characters' intellectual and emotional lives. But it has the full-strength, unbridled story-telling audacity that has marked all the acclaimed work of the "Demon Dog of American Crime Fiction."

From "one of the great American writers of our time" (Los Angeles Times Book Review) comes a brilliant crime/historical novel, and his largest, most accessible novel yet: a pulse-pounding, as-it-happens narrative that unfolds in Los Angeles over 23 days beginning on December 6, 1941. The Japanese have bombed Pearl Harbor. The United States teeters on the edge of war. The roundup of allegedly treasonous Japanese Americans is about to begin. And in L.A., a Japanese family is found dead. Murder or ritual suicide?

The investigation will draw four people into a totally Ellroy-ian tangle: a brilliant Japanese American forensic chemist; an unsatisfiably adventurous young woman; one police officer based in fact (William H. "Whiskey Bill" Parker, later to become the groundbreaking chief of the LAPD), the other the product of Ellroy's inimitable imagination (Dudley Smith, arch villain of The Big Nowhere, L.A. Confidential, White Jazz). As their lives intertwine, we are given a story of war and of consuming romance, a searing exposé of the Japanese internment and an astonishingly detailed homicide investigation.
Wed 9/24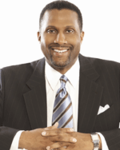 Tavis Smiley
Date:
Wed, September 24, 2014
Time:
12:00 PM
The real story of Martin Luther King Jr's final year
View More
Tavis Smiley, TV Host, Public Broadcasting Service; Radio Host, Public Radio International; Author, Death of a King: The Real Story of Dr. Martin Luther King Jr's Final Year
Dr. Martin Luther King Jr. died in one of the most shocking assassinations in U.S. history, but little is remembered about the trials and tribulations he faced in his final year. Award-winning television and radio broadcast host Smiley chronicles the final 365 days of Dr. King's life. Despite assaults on his character and ideology, Dr. King remained committed to ending racial inequality and segregation in our country. Hear more about his story of leadership and perseverance.