Upcoming Events: Good Lit
Thu 5/7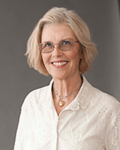 Jane Smiley
Date:
Thu, May 07, 2015
Time:
6:00 PM
A journey through mid-century America.
View More
Jane Smiley, Novelist; Author, Early Warning
Pulitzer Prize winner Smiley has written about a journey through mid-century America, as lived by the extraordinary Langdon family. Early Warning opens in 1953 with the Langdons at a crossroads. Their stalwart patriarch Walter, who with his wife had sustained their Iowa farm for three decades, has suddenly died, leaving their five children looking to the future. Only one will remain to work the land, while the others scatter to Washington, DC, California, and everywhere in between. As the country moves out of postwar optimism through the Cold War, the social and sexual revolutions of the 1960s and '70s, and then into the unprecedented wealth – for some – of the early '80s, the Langdon children will have children of their own: twin boys who are best friends and vicious rivals; a girl whose rebellious spirit takes her to the notorious Peoples Temple in San Francisco; and a golden boy who drops out of college to fight in Vietnam – leaving behind a secret legacy that will send shockwaves through the Langdon family into the next generation. Capturing an indelible period in America through the lens of richly drawn characters, Early Warning is an engrossing story of the challenges – and rich rewards – of family and home, even in the most turbulent of times.
Tue 5/26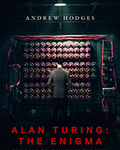 Andrew Hodges: Alan Turing - The Man Who Inspired "The Imitation Game"
Date:
Tue, May 26, 2015
Time:
12:00 PM
View More
Andrew Hodges, Professor, Senior Research Fellow, University of Oxford; Author, Alan Turing: The Enigma
It is only a slight exaggeration to say that the British mathematician Alan Turing saved the Allies from the Nazis, invented the computer, and anticipated gay liberation by decades – all before his suicide at age 41. Turing's revolutionary concept of a universal machine, which he realized in 1945 with his electronic design, laid the foundation for the modern computer. Even more critical at the time, Turing played a leading role in breaking the German Enigma ciphers during World War II, a scientific triumph that helped to swing the course of the war in the Atlantic. At the same time, Turing, despite his wartime service, was eventually arrested and forced to undergo a humiliating treatment program – all for trying to live honestly in a society that defined homosexuality as a crime. Join us for insights into this remarkable man with the author of the book behind the Oscar-nominated film The Imitation Game.