Upcoming Events: Good Lit
Wed 5/7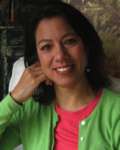 Sandra Tsing Loh
Date:
Wed, May 07, 2014
Time:
7:00 PM
View More
Sandra Tsing Loh, Contributing Editor, The Atlantic; Host, "The Loh Down on Science"; Author, The Madwoman in the Volvo: My Year of Raging Hormones
In her hilarious new memoir, Loh chronicles her life as a daughter, mother, wife, artist, and most of all a woman going through menopause. She offers a candid and honest look at her mid-life crisis and the physical, mental, and emotional changes she faced. Loh has previously performed at the San Jose Repertory Theatre in productions of "Sugar Plum Fairy" and "Love, Loss and What I Wore."
Tue 5/20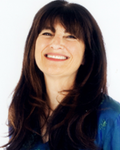 Ruth Reichl
Date:
Tue, May 20, 2014
Time:
7:00 PM
Ruth Reichl, Food Critic, Editor, Author
View More
Ruth Reichl
, Food Critic; Former Editor,
Gourmet
; Author,
Delicious!
; Twitter
@ruthreichl
Angie Coiro, Journalist and Host, "In Deep" - Moderator
In her fictional debut, Reichl celebrates her love of food with a story about family ties and the special bond between sisters. Reichl is an award-winning chef and well-known food critic for The New York Times. Hear more from one of the pioneers of the Berkeley culinary revolution.
Mon 6/9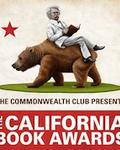 The 83rd Annual California Book Awards
Date:
Mon, June 09, 2014
Time:
6:00 PM
Meet the state's top literary achievers
View More
Since 1931, the California Book Awards have honored literary excellence among authors in the Golden State. At our special awards ceremony, we will bestow gold and silver medals in several categories, including: fiction, nonfiction, first fiction, poetry, young adult, juvenile, Californiana and contribution to publishing. Hear from some literary giants and amazing writers. See you at the ceremony!