Upcoming Events: Good Lit
Thu 5/12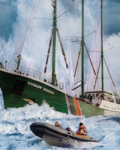 Sea Heroes: Extreme Edition
Date:
Thu, May 12, 2016
Time:
6:30 PM
View More
Liz Taylor, President, DOER Marine
Peter Willcox, Author, Greenpeace Captain: My Adventures in Protecting the Future of Our Planet
Stiv Wilson, Director of Campaigns, Story of Stuff
This is a Good Lit event, underwritten by the Bernard Osher Foundation.
Peter Willcox was captain of the Greenpeace ship Rainbow Warrior on the night in 1985 when it was bombed by French secret agents and sank off New Zealand. One shipmate was killed.
Last year, a French agent who attached the mines to the hull of the Rainbow Warrior apologized for his deadly act. Does Peter Willcox accept the apology?
The bombed ship is just one of the Greenpeace captain's adventurous tales. in 2013 he was part of a crew captured by Russian commandos and imprisoned for protesting an oil drilling platform in international waters. He has braved forest-burning slave owners in the Amazon, exposed international conspiracies involving diamond-smuggling, gun-trading and Al-Qaeda, and risked exposure to nuclear waste.
Liz Taylor is pursuing a different kind of sea adventure. Her company, DOER Marine, is working with a research organization founded by her mother, famed ocean explorer Sylvia Earle, to build mini-submarines to explore the furthest reaches of the oceans. The program, funded by Eric Schmidt, intends to enhance public understanding of the most remote regions of the oceans. The company was also involved in efforts to study the impact of the BP Deepwater Horizon disaster and does other work for the oil and gas industry.
Stiv Wilson has worked on campaigns to ban plastic bags and water bottles as well as microbeads. He's sailed over 35,000 nautical miles to four of the five oceanic "garbage patches," documenting and communicating maritime plastic pollution first-hand.
This program presents an evening of stories from the high seas confronting power, taking personal risks and creating new understanding of our shared oceans.
Wed 5/18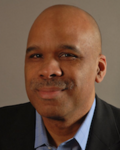 Steve Phillips: Brown Is the New White
Date:
Wed, May 18, 2016
Time:
6:30 PM
View More
Steve Phillips, Civil Rights Attorney; Senior Fellow, Center for American Progress; New York Times Best-selling Author, Brown Is the New White
In conversation with Stacey Abrams, House Minority Leader, Georgia General Assembly; State Representative, 89th House District
Part of the Club's Good Lit Series, underwritten by the Bernard Osher Foundation.
The U.S. population has fundamentally changed, says Steve Phillips, and a new American voting majority has been created by progressive people of color along with progressive white voters. Philips says these two groups make up 51 percent of all eligible voters in America, and that majority is growing larger every day. By failing to properly appreciate this reality, progressives are at risk of missing this moment in history—and losing. Phillips' new book is a searing indictment of the Democratic Party's practice of courting white swing voters and a discussion of how America's changed demographics have revolutionary implications for U.S. politics in 2016 and beyond.
A leader in national politics for 30 years, Steve Phillips has had a front-row seat to these extraordinary political changes. He grew up in Cleveland, Ohio, and attended Stanford University, where he was a leader in the anti-apartheid and multicultural education movements. He was elected to the San Francisco Board of Education at age 28, becoming the youngest elected official in the history of San Francisco, and serving on the board for eight years, including one year as its president. He is the founder and chairman of PowerPAC+, a social justice political network that was the first national group to back Senator Cory Booker and California Attorney General Kamala Harris.
Tue 6/21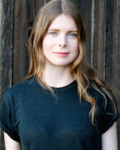 An Evening with Emma Cline, Author of "The Girls"
Date:
Tue, June 21, 2016
Time:
6:30 PM
View More
Emma Cline, Author, The Girls
Claire Bidwell Smith, Grief Therapist; Mother; Author, The Rules of Inheritance and After This: When Life is Over, Where Do We Go?—Moderator
This is a Good Lit event, underwritten by the Bernard Osher Foundation.
The Girls, the forthcoming, highly anticipated debut novel by Emma Cline, tells the story of Evie, a young woman who gets drawn into the mysterious world of a gang of girls and quickly finds herself immersed in their world and in over her head.
Emma's writing has been praised by everyone from Lena Dunham to Mark Haddon for her deeply insightful observations about girls and the women they become. Emma rose to prominence when she signed a three book deal in 2014, at the age of 25.
Join INFORUM at The Commonwealth Club of California for a riveting evening with Emma.