Upcoming Events: Good Lit
Thu 1/16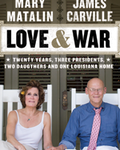 James Carville and Mary Matalin
Date:
Thu, January 16, 2014
Time:
11:30 AM
View More
James Carville and Mary Matalin
James Carville, Co-author, Love & War: Twenty Years, Three Presidents, Two Daughters and One Louisiana Home
Mary Matalin, Co-author, Love & War: Twenty Years, Three Presidents, Two Daughters and One Louisiana Home
Carville and Matalin are one of the country's most intriguing, intense and ideologically mismatched political couples. Carville, a Democrat, has worked for Bill and Hillary Clinton, and Matalin, a Republican, has worked for George W. Bush and Dick Cheney. After 20 years together, Carville and Matalin offer a candid look into the heart of Washington politics. They also share why they decided to relocate their family to New Orleans and their continued efforts to rebuild the city after Hurricane Katrina.
Location: Schultz Cultural Hall, Oshman Family JCC, 3921 Fabian Way, Palo Alto
Time: 11 a.m. check-in; 11:30 a.m. program
Cost: General admission: $25 non-members, $15 members, $8 students (with valid ID); Premium (priority seating & copy of book): $55 non-members, $45 members.
Also know: Part of the Good Lit series. Underwritten by The Bernard Osher Foundation
Mon 1/27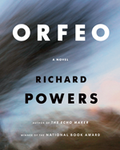 Richard Powers: Author of "The Echo Maker" and "Orfeo"
Date:
Mon, January 27, 2014
Time:
6:00 PM
View More
Richard Powers, Professor, University of Illinois at Urbana-Champaign; Author, The Echo Maker and Orfeo
The National Book Award–winning author of The Echo Maker delivers his most emotionally charged novel to date, inspired by the myth of Orpheus. In Orfeo, composer Peter Els opens the door one evening to find the police on his doorstep. His home microbiology lab, the latest step in the lifelong journey to find music in natural patterns, has aroused the suspicions of Homeland Security. As an Internet-fueled hysteria erupts, the now fugitive Els – the "Bioterrorist Bach" – pays a final visit to the people he loves. Through the help of his ex-wife, his daughter, and his longtime collaborator, Els hatches a plan to turn this disastrous collision with the security state into a work of art that will reawaken its audience to the sounds all around them.
Location: SF Club Office
Time: 5:30 p.m. check-in, 6 p.m. program, 7 p.m. book signing
Cost: $20 non-members, MEMBERS FREE, $7 students (with valid ID)
Also know: Part of the Good Lit series, Underwritten by The Bernard Osher Foundation