Upcoming Events: Personal Growth
Tue 9/20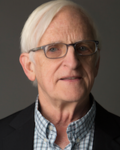 Matthew Fox: Evolution of Religion Toward a Broader Spiritual Path
Date:
Tue, September 20, 2016
Time:
6:00 PM
A view of changing spiritual approaches
View More
Matthew Fox, Ph.D., Episcopal Priest; Author, Original Blessing, The Reinvention of Work, A Spirituality Named Compassion, A Way To God: Thomas Merton's Creation Spirituality Journey, and Meister Eckhart: A Mystic-Warrior for Our Times
Dr. Fox sees an ongoing, rapid shift from formal religion toward a broader-based, gender-neutral path that includes Eastern spirituality, the Wisdom Tradition in the Hebrew Bible, respect for the Earth and native traditions, and awe about nature and creation. Former Dominican priest Matthew Fox, "the most-read theologian in North America," has written more than 30 books on the topic, selling more than 1.5 million copies in dozens of languages. He will discuss the causes of this shift and show how, for example, the four paths of Creation Spirituality can bring joy, life, spiritual depth (and dance!) to the practice of spirituality. He will also discuss other traditions and the works of the Roman Catholic theologians and mystics Thomas Merton, Hildegard of Bingen, and Meister Eckhart.
Come to the Club to experience how, in the words of Merton, "our real journey in life is interior; it is a matter of growth, deepening, and of an ever-greater surrender to the creative action of love and grace in our hearts."
Mon 11/14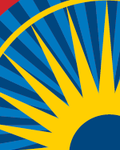 Raising America's Porn Literacy—and Managing America's Porn Panic
Date:
Mon, November 14, 2016
Time:
6:00 PM
Marty Klein explains the impact of sexually explicit materials
View More
Marty Klein, Ph.D., Licensed Marriage and Family Therapist; Sex Therapist; Policy Analyst; Author, His Porn, Her Pain and the DVD Enhancing Porn Literacy in Young People
Less than 20 years ago, one of the most disruptive technologies in human history came to America—broadband Internet. Like most technical advances, it was immediately adapted for sexual purposes. When it brought free, high-quality pornography into 100 million American homes, the country was simply not prepared for it.
Dr. Marty Klein says we still aren't. He says that as a result, the United States is in the midst of what he calls a "porn panic," marked by high levels of fear, outrage, misinformation, blame and demands for action.
This is the background of the conflict many couples face about porn, of the anxieties of parents, and of the self-destructive uses of porn. In this talk, one of America's experts on pornography discusses the context of our difficulties, with thought-provoking suggestions on how to respond. Using material from his new book His Porn, Her Pain, Dr. Klein will discuss building "porn literacy" in children, in couples and in porn consumers—while discussing the scientific evidence about how sexually explicit material actually affects consumers, their relationships and society.
The subject of pornography sits at the intersection of politics, culture and our personal lives—and our audience last year found Dr. Klein so entertaining and provocative discussing "Sexual Intelligence" that we've invited him back again.
Wed 12/7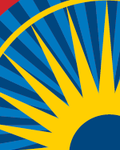 Mind over Genes: Heredity Is not Destiny—The Science of Epigenetics
Date:
Wed, December 07, 2016
Time:
6:00 PM
View More
Bruce Lipton, Ph.D., Stem Cell Biology Pioneer; Best-selling Author, The Biology of Belief
A renaissance in science is creating a genuine revolution in thought and understanding, one so radical that it is changing the world. The frontier science of epigenetics reveals that we are not victims of our genes but instead have unlimited capacity to live a life overflowing with peace, health and happiness.
Cell biologist and bestselling author Bruce H. Lipton will take you on a fast-paced journey from the microcosm of the cell to the macrocosm of the mind. This informative and self-empowering presentation on the mechanics of the mind-body interaction explores his views of how our thoughts, attitudes and beliefs create the conditions of our body and our place in the world. He has designed this presentation to inspire your spirit, engage your mind and empower you to become the master of your fate rather than the "victim" of your heredity.