Upcoming Events: Personal Growth
Wed 6/10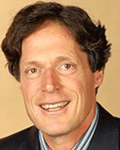 Forgive for Good: The Research, Value and Practices of Forgiveness
Date:
Wed, June 10, 2015
Time:
6:00 PM
With Dr. Fred Luskin with the Stanford Forgiveness Project
View More
Fred Luskin, Ph.D., Director, Stanford Forgiveness Project, Forgive for Good
Dr. Luskin says the need for forgiveness is a universal concept in all faith traditions and an important psychological healing process. He will share his research on this topic and help us understand the Nine Steps he has developed to better address forgiveness for our health and well-being. The practice of forgiveness has been shown to reduce anger, hurt, depression and stress, leading to greater feelings of hope, peace, compassion and self-confidence. An individual, guided practice will be part of the program.
Thu 7/23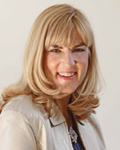 Sisterhood of Women: Empowering Women to Succeed
Date:
Thu, July 23, 2015
Time:
6:00 PM
With author Joan Steidinger
View More
Joan Steidinger, Ph.D., Clinical Sports Psychologist; Author, Sisterhood in Sports: How Female Athletes Collaborate and Compete
"Why can't you be more like men?" is a common refrain heard by women who show emotion in work and sport. Yet "Women are not small men!" says Alison Dunlap, world champion & Olympic cyclist. Dr. Joan Steidinger agrees and believes that sisterhood among women is essential for them to achieve full success in life.
How important and in what manner are relationships essential to women? What role does verbal and detailed communication play? What about a sense of community is so critical to women? Clinical sports psychologist and award-winning author Dr. Steidinger will explore these questions and more and introduce her new model of female collaborative competition.
Her book won the sports category in the Beverly Hills Book Awards and is a finalist in the women's category of Foreword Reviews INDIEFAB Book of the Year Awards.