Upcoming Events: Personal Growth
Tue 10/14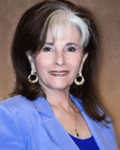 How to Work a Room and Enjoy Networking in Our Digital Age
Date:
Tue, October 14, 2014
Time:
6:00 PM
Become better at meeting people and deepening relationships.
View More
Susan RoAne, Author, How to Work a Room®: The Ultimate Guide to Making Lasting Connections in Person and Online
How do you introduce yourself to someone? What do you say next? In a world that seems isolated behind emoticons and quick transactions, how can you create and nurture warm, engaged relationships? One way is to join us for a session with best-selling author and keynote speaker Susan RoAne.
Susan's warm and practical style can help people become better at meeting others and deepening relationships. Accept this invitation and discover how surprisingly easy it is to become comfortable and effective at networking. You'll have a great time, and most likely you'll leave the session with three new contacts and a few new tools that really work. Your future self will thank you for coming to the Club!
Mon 2/9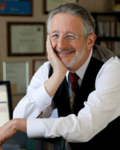 Sexual Intelligence: A New View of Sexual Function and Satisfaction
Date:
Mon, February 09, 2015
Time:
5:15 PM
What do most people want from sex?
View More
Marty Klein, Ph.D., Marriage & Family Therapist; Sex Therapist; Author, Sexual Intelligence: What We Really Want from Sex, and How to Get It
What do most people want from sex? A combination of pleasure and closeness; but during the act, that's not always the focus. Instead, we worry about how we look, smell, sound, and perform; distracted thoughts and feelings can lead to what so many people are afraid of – sexual "dysfunction" and dissatisfaction. Tying to improve "function" and friction doesn't give people what they really want from sex. After all, sex is much more than an activity; it's an idea.
Dr. Klein is an internationally recognized expert in human sexuality. He has been a marriage and family therapist and sex therapist in Palo Alto for 34 years, and he has written seven books on sexuality. Join Dr. Klein as he discusses ways in which we can improve our sex lives and connect with our partners.