Upcoming Events: Grownups
Wed 6/22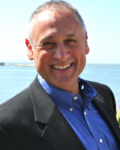 Sail into Retirement
Date:
Wed, June 22, 2016
Time:
5:15 PM
View More
Larry Jacobson, Author; Speaker; Retirement Transition Coach
Larry Jacobson will describe how to make a meaningful and fulfilling transition from career to retirement. Jacobson is a non-financial retirement transition coach whose coaching program, "Sail into Retirement," is specifically designed to answer the question "What am I going to do with my time in retirement?" Not accepting that retirement is a time to stop growing, he will describe how he coaches clients to discover untapped passions beyond their previous careers, and combines these passions with the knowledge from their vocations to build a plan of action for a retirement of fulfillment and purpose.
Wed 7/20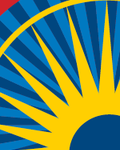 OMG: I Forgot to Plan for a Good Death!
Date:
Wed, July 20, 2016
Time:
5:15 PM
View More
Regina Sneed, Advocate, The California End of Life Option Act
The California End of Life Option Act will be effective on June 9, 2016. The speaker will discuss the options people have for dying based on their choices, including the new option of medical aid in dying. People will also have time to discuss what each of us can do to ensure our wishes can be fulfilled for a death with dignity. The audience will be provided with helpful supplemental material and afforded the opportunity to better understand the choices and protections inherent in this important legislation.