Upcoming Events: Grownups
Wed 5/7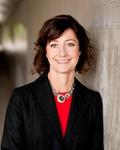 Tiptoeing Through the Twilight Zone: An Explorer's Guide to Understanding Dementia
Date:
Wed, May 07, 2014
Time:
5:15 PM
Moonstone Geriatrics' Mary Hulme
View More
Mary Hulme, LCSW, President/Founder, Moonstone Geriatrics
Curious to learn and understand more about dementia? Hulme will teach real-life strategies for coping with dementia. She will describe her "Three Laws for Living with Dementia" and will highlight the importance of humor, creativity and experimentation in staying connected to anyone suffering from this illogical and vexing disease.
Mon 6/16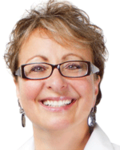 Earn Save Spend Give: Four Things to Do With Your Money and How to Make It All Work
Date:
Mon, June 16, 2014
Time:
5:15 PM
View More
Denise Hughes, Author
Hughes speaks about what is needed to make money work in life. Viewing money as a portal, inviting us to step into greater consciousness through the doorway of self-awareness, she focuses on the behaviors that create one's personal financial numbers. She posits that our portfolios, bank accounts and financial struggles are mirrors reflecting back to us the behaviors we bring to our relationship with money. Come hear how any of us can change our financial picture if we look within and begin to change the mindsets, negative emotions and sabotaging actions we practice when it comes to money.
Tue 6/17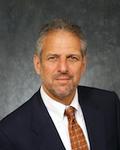 Self-made Gangster Exclusively Reveals All to His Nephew
Date:
Tue, June 17, 2014
Time:
5:15 PM
View More
Bruce Farrell Rosen, Author, Bombed in His Bed: Confessions of Jewish Gangster Myer Rush; Banker
The gangster Myer Rush was front-page news around the world in the late 1960s when he was accused of a $100 million stock fraud. Hours before he was expected to appear in court, a bomb went off under his bed and, after dying twice on the way to the hospital, he survived the explosion. Rosen, Meyer's nephew, reveals an astounding journey that traverses love, honor, betrayal, grief, joy and greed. It is a mesmerizing story that will challenge our thinking about what a man can endure in life.