Upcoming Events: Grownups
Wed 8/6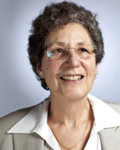 LGBT Retirement Living: A Panel Discussion about Exclusive vs. Inclusive Communities
Date:
Wed, August 06, 2014
Time:
5:15 PM
View More
Marcy Adelman, Ph.D., LGBT Activist; Founder, Open House
Dr. Adelman will highlight some of the remarkable societal changes that have brought the LGBT community to the point of having its own retirement living options. A lively discussion follows by panelists from The Sequoias in San Francisco and Fountaingrove Lodge in Santa Rosa. They'll talk about their choices to live in their respective communities – one a traditional retirement community and the other an LGBT inspired retirement option.
Mon 9/15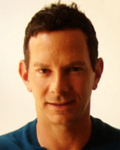 Still Got It, Still Doing It: Sexuality and Intimacy in Older Adults
Date:
Mon, September 15, 2014
Time:
5:15 PM
View More
Rick Nizzardini, LCSW; Clinical Counselor & Faculty, San Francisco State University; Lecturer, UC Berkeley School of Social Welfare and the CSU-East Bay Educational Psychology Program; Former Attorney
This presentation will focus on highlighting the often-overlooked issue of sexuality and older adults. With the cultural lens almost uniformly focused on sexuality and youth, where does that leave older adults in our society? Indeed, with a large portion of the baby boomer generation now over 65 years older, this issue demands that we shine the light on how older adults thrive as sexual beings in the 21st century. We will engage in group dialogue and watch video clips that present an affirmative view of sexuality in older adults and also explore the challenges older adults face as they continue to develop sexually in later life.