Upcoming Events: Grownups
Thu 8/13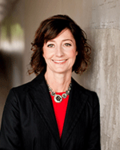 "And She Can Sing..." Music as a Portal to the Person
Date:
Thu, August 13, 2015
Time:
5:15 PM
Music engaging people with memory loss and disorientation
View More
Mary Hulme, LCSW, ASW-G, C-SWHC, Geriatrician
Odile Lavault, Recreational Therapist
Theresa Allison, MD, Ph.D., Associate Professor of Geriatrics, UCSF
This program is part of the 2015 Platforum series Music Matters, sponsored by Ernst & Young and the John and Marcia Goldman Foundation.
The panel will discuss the remarkable role of music in engaging people who are suffering from memory loss and disorientation. Combining film clips, a PowerPoint presentation and live music, the speakers will show how to use improvisation, openness, patience and optimism in the practice of validation to see that there is a reason behind all behaviors. Learn how, through observing and listening with empathy, one may learn what to say and do to engage those with dementias. It will be both educational and entertaining.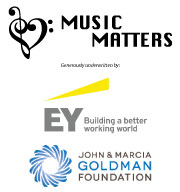 Mon 9/14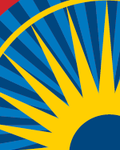 Longevity Explorers Discussion Group: Better Aging. You. Your Parents.
Date:
Mon, September 14, 2015
Time:
6:30 PM
View More
This regular discussion group will be exploring new and emerging solutions to the challenges of growing older. Not only will we be uncovering interesting new products at the intersection of aging and technology, we will also be conducting a series of ongoing deep dive discussions into topics like brain health, apps for seniors, hearing and wearables for seniors. The results of our discussions will be shared with a larger community of older adults interested in improving their quality of life through our partner in this initiative, Tech-enhanced Life, PBC. The discussions will be facilitated by Dr. Richard Caro, whom many of you have heard speak at prior grownups forum events.
Wed 9/30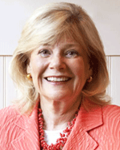 Seven Keys to a Successful Job Search
Date:
Wed, September 30, 2015
Time:
5:15 PM
Navigating today's competitive job market.
View More
Mary Eileen Williams, M.A., NCCC, Job Search Expert; Author; Blogger; Speaker; Radio Host
Williams aims to provide mature applicants with critical information on navigating today's competitive job market, including how to brand yourself for success, make yourself marketable, differentiate yourself from the competition and create a powerful presence both in-person and online. She'll also discuss networking and the "halo effect," and the ups and downs of compensation. As a Nationally Board Certified Career Counselor with a master's degree in career development, she has over 20 years' experience as a career strategist working with jobseekers and career changers.