Upcoming Events: Grownups
Wed 12/18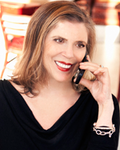 Should I Sleep in His Dead Wife's Bed?
Date:
Wed, December 18, 2013
Time:
5:15 PM
View More
Barbara Rose Brooker, Author
There is much to be said about often-overlooked dating and romantic love after 60, according to Barbara Rose Brooker, the original "boomer hottie." She will share excerpts from her latest novel, Should I Sleep in His Dead Wife's Bed? Brooker is also the author of a weekly column for The Huffington Post, which details her romantic exploits in the Bay Area.
MLF: Grownups
Location: SF Club Office
Time: 4:45 p.m. check-in, 5:15 p.m. program
Cost: $20 non-members, $8 members, $7 students (with valid ID)
Program Organizer: John Milford
Wed 1/15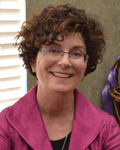 Step into My Shoes - Validating the Older Person with Alzheimer's Disease and Other Dementias
Date:
Wed, January 15, 2014
Time:
5:15 PM
Jane Mahakian
View More
Jane Mahakian, Ph.D., President/Founder, Aging Matters, Inc.
Dr. Mahakian's presentation is aimed at family members, caregivers and professionals. She will help you understand the ins and outs of how to validate an older person with dementia. Come learn techniques to reduce anxiety, behavioral issues and depression from an experienced gerontologist, and gain insights that can help make the challenges manageable.
MLF: Grownups
Location: SF Club Office
Time: 4:45 p.m. networking reception, 5:15 p.m. program
Cost: $20 non-members, $8 members, $7 students (with valid ID)
Program Organizer: John Milford
Also know: In association with San Francisco Village