Upcoming Events: Grownups
Mon 4/7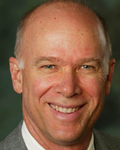 This event is Sold Out
Money for Life
Date:
Mon, April 07, 2014
Time:
5:15 PM
View More
Steve Vernon, F.S.A., Author; President, Rest-of-Life Communications
How can retirement savings generate a reliable, lifetime income? Steve Vernon has spent his professional life tackling this very question and he has a plan. Join us in a discussion that is relevant to working people, retirees, policymakers and service providers alike.
MLF: GROWNUPS
Program Organizer: John Milford
Also know: In association with Western Pension and Benefits Council
Wed 5/7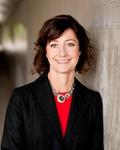 Tiptoeing Through the Twilight Zone: An Explorer's Guide to Understanding Dementia
Date:
Wed, May 07, 2014
Time:
5:15 PM
Moonstone Geriatrics' Mary Hulme
View More
Mary Hulme, LCSW, President/Founder, Moonstone Geriatrics
Curious to learn and understand more about dementia? Hulme will teach real-life strategies for coping with dementia. She will describe her "Three Laws for Living with Dementia" and will highlight the importance of humor, creativity and experimentation in staying connected to anyone suffering from this illogical and vexing disease.