Upcoming Events: Grownups
Thu 5/7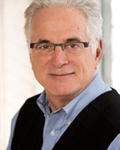 Unretirement: Changing the Way We Think About Work, Community and the Good Life
Date:
Thu, May 07, 2015
Time:
5:15 PM
With author Chris Farrell.
View More
Chris Farrell, Author; Senior Economics Contributor, Marketplace; Economics Commentator, Minnesota Public Radio; Columnist, Bloomberg Businessweek, Next Avenue and Star Tribune
The United States is on the verge of a broad, positive transformation of its economy and society. The old idea of "retirement" – not working – is going away. The boomer generation is increasing embracing "unretirement," continuing to do some kind of work during the traditional retirement years. Many aging boomers are looking for part-time and contract work or flexible jobs, and starting new entrepreneurial ventures. When done right, their experience, wisdom and continued earnings will benefit the American workplace, dramatically ease financial worries, and enrich our communities and society. Farrell will offer key insights into the economic and social forces behind the unretirement trend, and offer practical advice for navigating this exciting, but unsettled, frontier.
Wed 5/20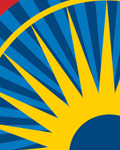 Elder Financial Abuse Prevention
Date:
Wed, May 20, 2015
Time:
5:15 PM
With San Francisco D.A. George Gascón
View More
Elizabeth Landsverk, M.D., Founder, ElderConsult
George Gascón, San Francisco District Attorney
Helen Karr, Elder Abuse Specialist - Moderator
May is the month to focus on the prevention of elder financial abuse. The city's top legal authority, D.A. George Gascón, has made combating elder abuse a top priority. To take a proactive approach to halting abuse and bringing offenders to justice, he made the White Collar Economic Crimes Unit responsible for prosecuting financial crimes against seniors. Just last year, his office became the first in the country to successfully convict in two blessing scam cases, schemes that target elderly Chinese women. Gascón is joined by Dr. Elizabeth Landsverk, a private practitioner who has collaborated with the D.A. to addresses elders' needs, and moderator Helen Karr, who has focused her entire law career on the issue of elder abuse.
Wed 7/8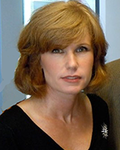 Output: Body & Mind – Lowering the Risk for Alzheimer's Disease
Date:
Wed, July 08, 2015
Time:
5:15 PM
Second in a series of three scientific talks.
View More
Patricia Renaut Spilman, M.S., Senior Scientist, Buck Institute
Assisting Organization: The Buck Institute
In this second in a series of three scientific talks, Spilman will discuss the ability of exercise, social interaction, continuing intellectual and spiritual growth, and sensory stimulation to lower the risk or delay onset of cognitive impairment and Alzheimer's disease. A person's engagement in the surrounding world is vital! The impact of sleep disturbances and stress – and how to address them – will be presented, as well as the science behind recent findings. Spilman is a scientist working on Alzheimer's disease drug discovery.