Upcoming Events: Grownups
Wed 2/1
Blinding Flash of the Obvious: Changing Your Feelings with Your Beliefs
Date:
Wed, February 01, 2017
Time:
5:15 PM
Change your feelings
View More
Steven Campbell, M.S., Information Systems
Campbell presents an eye-opening look at the latest research on how our feelings do not come from what has happened to us, or past events in our lives, or the relationships we have. They come from our beliefs about what has happened to us, and the beliefs about those events, and our beliefs about those relationships. When you change those beliefs, your feelings follow.
When this was posited back in 1962 in one of the first books on cognitive psychology, A Guide to Rational Living, it changed psychology forever. It argued that we can affect how we feel about ourselves, and about our lives and loved ones by changing our beliefs. Campbell shows how.
Mon 3/13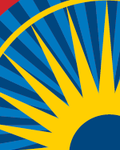 Longevity Explorers Discussion Group: Better Aging. You. Your Parents.
Date:
Mon, March 13, 2017
Time:
1:00 PM
Discussion group
View More
Dr. Richard G. Caro, Facilitator
This regular discussion group explores new and emerging solutions to the challenges of growing older. Not only do we uncover interesting new products at the intersection of aging and technology, we also conduct a series of ongoing deep-dive discussions into topics such as brain health, apps for seniors, hearing and wearables for seniors. The results of our discussions will be shared with a larger community of older adults interested in improving their quality of life through our partner in this initiative, Tech-enhanced Life, PBC. The discussions are facilitated by Dr. Richard Caro, whom many of you have heard speak at prior Grownups forum events.
Wed 3/15
What You Need to Know Before You're 65: A Medicare Primer
Date:
Wed, March 15, 2017
Time:
5:15 PM
Information for people nearing Medicare eligibility
View More
Esther Koch, Founder of Encore Management; Medicare Aging Network Partner with the Centers for Medicare and Medicaid.
If you are approaching the Medicare qualifying age of 65 and Medicare seems like one big alphabetical maze to you, you are not alone. For most, a true understanding of how Medicare works, what options are best for you, and when or how to sign-up is not clear at all. Learn the ABC and Ds of Medicare, plus the realities of what to expect … and what not to expect. Here's what every Boomer needs to know before they turn 65.