Upcoming Events: Food Lit
Thu 10/22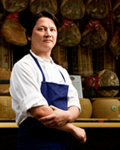 The Food Lab: Cooking with Science
Date:
Thu, October 22, 2015
Time:
6:30 PM
View More
J. Kenji Lopez-Alt, Managing Culinary Director, Serious Eats; Author, The Food Lab: Better Home Cooking Through Science
In conversation with Joanna Pearlstein, Deputy Managing Editor, Wired
Food Lit event underwritten by the Bernard Osher Foundation.
Ever wondered how to pan-fry the perfect medium-rare steak, or roast a succulent, moist turkey? In The Food Lab, J. Kenji Lopez-Alt explores the science of cooking, delving into the interactions between heat, energy and molecules that create the dishes we all know and love. The managing culinary director of Serious Eats and author of the James Beard Award-nominated column "The Food Lab," Kenji shows how to achieve better food using new, simple techniques in hundreds of easy-to-make recipes. Join Kenji as he reveals his best tricks and tips in the kitchen and become the master of the two-minute Hollandaise sauce, the creamiest potato casserole and much more.
Thu 12/3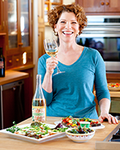 Chef Joanne Weir in Conversation with Chef Gary Danko
Date:
Thu, December 03, 2015
Time:
6:30 PM
View More
Joanne Weir, Chef and Owner, Copita Tequileria y Comida; Host, "Joanne Weir's Cooking Confidence"; James Beard Award Winner for Best Cookbook, 2005; Author, Kitchen Gypsy: Recipes and Stories from a Lifelong Romance with Food
In conversation with Gary Danko, Chef and Principal, Restaurant Gary Danko; James Beard Award Winner for Best Chef-California, 1995 and Best New Restaurant, 2000
This program is sponsored by Wells Fargo and is part of the Good Lit Series underwritten by the Bernard Osher Foundation.
Chef, cooking instructor, and television host Joanne Weir has inspired legions of home cooks across the globe with her California-Mediterranean cuisine. In Kitchen Gypsy, the James Beard Award-winning author offers the recipes and lessons that have shaped her culinary career, including the 140-year-old lighting cake recipe handed down from her great-grandmother. The author of more than 20 cookbooks and the host of two popular PBS series, Chef Weir is the recipient of numerous awards, including the very first IACP Julia Child Cooking Teacher Award of Excellence and the 2005 James Beard Best Cookbook award for Weir Cooking in the City.
Join these two powerhouse chefs as Weir takes a trip down culinary memory lane, sharing stories from her days cooking with Alice Waters at Chez Panisse, traveling and teaching throughout Europe and becoming the California chef she is today.