Upcoming Events: Asia-Pacific Affairs
Tue 2/10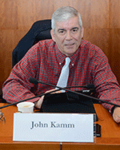 Half the Sky: China's Women Prisoners
Date:
Tue, February 10, 2015
Time:
6:00 PM
John Kamm, Executive Director of the Dui Hua Foundation
View More
John Kamm, Founder and Executive Director, Dui Hua Foundation
Ever since 1997, the number of women in China's prisons has risen at a rate far outstripping the increase in its general population. This recent surge in the prison population has necessitated a critical look at issues ranging from why it is happening (women's helplessness in cases of domestic violence plays a large role) to how to better manage and care for the incarcerated. The Chinese government itself has begun addressing the problem and is considering adopting United Nations-mandated protocols for women prisoners. Kamm, of San Francisco's humanitarian Dui Hau Foundation, lends us his considerable understanding and experience in exploring this burgeoning human rights issue.
Thu 3/5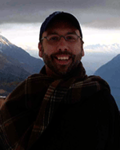 In Manchuria: A Village Called Wasteland and the Transformation of Rural China
Date:
Thu, March 05, 2015
Time:
6:00 PM
With author Michael Meyer
View More
Michael Meyer, Author, In Manchuria: A Village Called Wasteland and The Transformation of Rural China and The Last Days of Old Beijing
Meyer draws on his three-year residence in his wife's hometown of Wasteland, Manchuria, to bring to life a sweeping view of a rapidly changing China. Once a commune, the rice-farming village was transformed in a process that has been repeated across rural China: A privately owned company moved in, paved new roads, introduced organic farming, and provided workers apartments in new high-rise buildings – in exchange for their land rights. Using Wasteland as a fulcrum, Meyer weaves in Manchuria's rich past – from the last Chinese emperor through Japanese occupation to communist victory – to help make sense of variegated contemporary China.