Upcoming Events: Asia-Pacific Affairs
Tue 8/26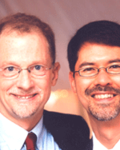 How Did Marriage Equality Go Mainstream: Evolution or Revolution?
Date:
Tue, August 26, 2014
Time:
6:00 PM
View More
Stuart Gaffney, Communications Director, Marriage Equality USA
John Lewis, Legal and Policy Director, Marriage Equality USA
As one of the plaintiff couples in the landmark California marriage equality cases, Stuart and John will relate stories of everyday heroes working for the freedom to marry. As directors with Marriage Equality USA, Stuart and John have joined with many activists who, for over a decade, helped nurture the love revolution that is in full bloom today. Our speakers will describe how the freedom to marry stands on the shoulders of over a half century of LGBT activism and how the movement for marriage equality is creating momentum for full LGBT equality in every aspect of our lives. While progress is made toward equality in all 50 states, we will also hear about Stuart and John's work with activists in Japan as the movement has gone global.
Wed 9/3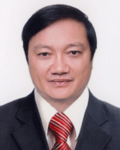 Vietnam, the U.S. and China Today: Insights from the Consul General
Date:
Wed, September 03, 2014
Time:
6:00 PM
Exploring the global relationships between these countries.
View More
Nguyen Ba Hung, Consul General of Vietnam in San Francisco
The Socialist Republic of Vietnam, with a population of almost 90 million people, is on a course of economic growth as it moves toward a market-oriented economy. Its GDP is forecasted to grow 5.5 percent this year. Overseas makers of apparel, footwear and electronics are attracted by low labor costs and have set up factories there. Foreign direct investment in 2013 is said to have increased 36 percent over 2012. How are relations between Vietnam and the United States? How will its conflict with China over territory in the South China Sea affect Vietnam? Hear the views of the consul general of Vietnam in San Francisco and bring your questions.