Upcoming Events: Asia-Pacific Affairs
Thu 6/2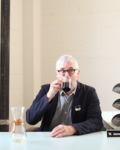 A Perfect Brew: Blue Bottle Coffee and Japan's Culture
Date:
Thu, June 02, 2016
Time:
6:00 PM
View More
James Freeman, Founder and CEO, Blue Bottle Coffee; Author, The Blue Bottle Craft of Coffee
The Bay Area's own Blue Bottle Coffee is known for its delicious coffee, clean, modern spaces and rapid expansion. Entering the Japanese market had been a longtime dream for Blue Bottle Coffee founder James Freeman, an enthusiastic fan of Japanese culture. Blue Bottle uses Japanese equipment and embraces the Japanese tradition of kodawari, or pursuit of perfection in one's craft. Freeman has made numerous visits to Japan, and recently celebrated the opening of a Blue Bottle outlet in Tokyo.
Join us as Freeman shares the story of Blue Bottle's Japan market entry, from adjustments the company made to Japanese culture (and what they didn't change), to its most interesting and surprising Japan experiences, as well as the inspiration he draws from Japan's traditions.
Mon 6/20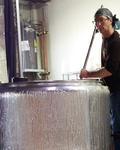 The Sake Revolution: Sequoia Sake
Date:
Mon, June 20, 2016
Time:
6:00 PM
Listen, learn and taste
View More
Jake Myrick, Co-Founder, Sequoia Sake
Sequoia Sake, which produces the first artisan sake (pronounced sa-KEH) in San Francisco, is leading the next revolution in beverages. Sequoia blends the traditional art of making sake learned from Japan, where it has been brewed for more than 2,000 years, with the enterprising spirit and unique qualities of San Francisco. Sequoia produces small batches of hand-crafted, premium sake with full rich flavors. It is part of the new American "micro-sake" revolution. Myrick will help us understand how sake is made and how to enjoy its complex flavors and varieties. Come hear and taste!
Thu 7/14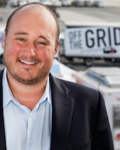 Off the Grid: The Disruptive, Japan-inspired Food Truck Revolution
Date:
Thu, July 14, 2016
Time:
6:00 PM
View More
Matt Cohen, Founder of Off the Grid Services, LLC
Off the Grid, curator of gatherings of street food and other amenities at Fort Mason Center, the Presidio, and 38 other locations, began in San Francisco six years ago and is a uniquely Bay Area re-creation of Asia's vibrant night markets. Founder Matt Cohen developed the concept from his time living in Japan, and he added modern elements to build community spaces through temporary events in underused urban spaces using social media and partnerships with small businesses. Cohen will discuss how his experience living in Japan inspired and continues to influence the evolution of Off the Grid's various businesses.