Upcoming Events: Asia-Pacific Affairs
Tue 9/29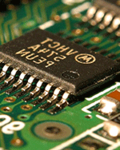 The Future of Digital Competition in Asia
Date:
Tue, September 29, 2015
Time:
6:00 PM
With former Obama advisor Dr. Peter Cowhey
View More
Peter Cowhey, Ph.D., Dean, School of Global Policy & Strategy, UCSD; Former Chief, International Bureau of the FCC; Former Obama Advisor
Asia-Pacific nations, most notably China, the U.S., Japan, and India, account for half of the world's consumers and are home to the majority of leading digital hardware, software, e-commerce, and service firms. As a result, the Asia-Pacific region will play a key role in shaping the future "platform economy." Dr. Peter Cowhey is an expert on U.S.-China technology and innovation issues and an advisor to the Obama administration on trade policy. Join us as he discusses the future of Asia-Pacific digital landscape and how coming changes will affect nations, firms and private citizens.
Mon 10/19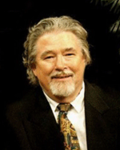 Chinese Medicine and Managing Diabetes
Date:
Mon, October 19, 2015
Time:
6:00 PM
View More
John Nieters, Doctor of Acupuncture and Oriental Medicine; Licensed Acupuncturist, Xin Hua Hospital
Dr. John Nieters will share his experience in treating diabetes, drawing on both ancient and modern solutions intended to control diabetes or reduce the risk of becoming diabetic. Learn about his method of implementing tools from five branches of traditional Chinese medicine with technological advances of Western medicine. Also discover early warning signs and how to turn around a pre-diabetic condition through case studies that illustrate the impact of these treatment protocols.