Upcoming Events: Asia-Pacific Affairs
Tue 5/26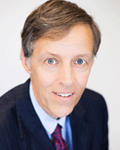 Is California Losing the Race for Global Innovation?
Date:
Tue, May 26, 2015
Time:
6:00 PM
Urgent challenges for Bay Area firms.
View More
Robert D. Atkinson, Ph.D.; President, Information Technology and Innovation Foundation
Growing threats to California's leadership in global innovation pose urgent challenges for Bay Area firms as well as national, state and local policymakers. California has already fallen to third position behind other U.S. states in innovation competitiveness. California's biotech leadership is under threat from higher government R&D investment in countries like China and Scandinavia and more attractive regulatory regimes in markets such as Europe. In IT China's rising export prowess and its growing restrictions on sales by foreign firms limit future growth and put increased pressure on margins. European regulators hold very different views on everything from Google's competitive behavior and the safety of GMO crops to the need to let data cross national borders. In an array of emerging IT applications such as health, smart cities and mobile finance, foreign nations lead America. To top it off, Washington is consumed in political struggles, leaving little space for a robust innovation and competitiveness agenda.
In an informal dialogue, we will discuss the gamut of challenges, their potential impact and actions needed to sustain U.S. and California innovation-based competitiveness.
Tue 6/16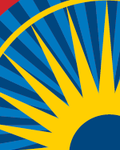 Trans Pacific Partnership: Separating the Wheat from the Chaff
Date:
Tue, June 16, 2015
Time:
6:00 PM
View More
Demetrios Marantis, Head of International Policy and Regulatory Affairs, Square; Former Acting U.S. Trade Representative and Deputy U.S. Trade Representative
The controversial trade agreement called the Trans-Pacific Partnership (TPP), which the United States is currently negotiating with 11 other Asia-Pacific countries, will open markets and promote jobs and growth in the United States, according to the Obama administration. However, it is opposed by many Democrats and their traditional allies, including organized labor. Ambassador Marantis will clear up misconceptions about the agreement and uncloak the forces behind the Congressional approval process. He will also comment on whether the TPP will give the California economy a boost as well as how it will affect the global expansion of U.S. technology companies, such as Square Inc., the successful, start-up credit card payment and financial services company based in San Francisco.
Mon 6/22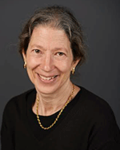 Haiku Across Borders: From Japan to the United States . . . and Back Again? Perspectives of an American Haiku Poet
Date:
Mon, June 22, 2015
Time:
6:00 PM
With former U.S. diplomat Abigail Friedman
View More
Abigail Friedman, Haiku Poet; Author, The Haiku Apprentice: Memoirs of Writing Poetry in Japan; Former U.S. Diplomat
Haiku, the 17-syllable poetic form from Japan, is today written by haiku poets worldwide - from 2011 Nobel Prize-winning Swedish poet Tomas Tranströmer, to American writer Richard Wright, to elementary school children across America. How has this traditional Japanese art form been understood – and misunderstood – as it made its way from Japan to America? How is haiku being written in Japan and America today and what can those two countries learn from each other? Abigail Friedman is a haiku poet, author and former diplomat posted at the U.S. Embassy in Japan. She won first prize at the Mainichi International Haiku Contest in Japan in 2014. Firmly planted in the worlds of haiku in Japan and North America, she will share her unique perspective.