Upcoming Events: LGBT
Mon 8/24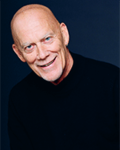 Singing for Our Lives: Music in the Time of AIDS
Date:
Mon, August 24, 2015
Time:
6:00 PM
With conductor Jon Bailey
View More
Jon Bailey, Conductor; Composer; Professor Emeritus, Pomona College
This program is part of the 2015 Platforum series Music Matters, sponsored by Ernst & Young and the John and Marcia Goldman Foundation.
More than 1.2 million people are living with HIV infections in the United States, and gay and bisexual men are the ones more severely affected by HIV. Jon Bailey, artistic director of the Gay Men's Chorus of Los Angeles for 13 years, uses his past experience and knowledge during the dark time of the AIDS crisis to speak about how the power of music can create a community and heal spirits.