Upcoming Events: LGBT
Wed 10/22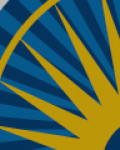 LGBT MLF Roundtable Discussion
Date:
Wed, October 22, 2014
Time:
6:00 PM
View More
The past week has been momentous for LGBT activists, as U.S. courts overturned laws disallowing same-sex marriage in Alaska, Utah and North Carolina, and the Supreme Court declined to hear the appeals of states seeking to prohibit same-sex marriage, tacitly increasing the number of states in which same-sex marriage is legal to 30. With even historically conservative states such as South Carolina likely to follow suit, it is clear that the public's view of same-sex marriage is definitively shifting. However, the final legality of these new marriages is far from settled, as officials from some of the affected states continue to press for what they see as their right to intervene in a matter of state legislation. To help others remain informed of these important developing issues, please assist us in planning our LGBT-related programming by joining us for our upcoming organizing meeting.
Mon 11/24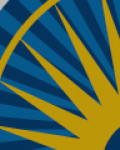 LGBT MLF Roundtable Discussion
Date:
Mon, November 24, 2014
Time:
6:00 PM
View More
Please join us for the regular program planning and discussion meeting of the LGBT MLF.