Upcoming Events: LGBT
Wed 8/6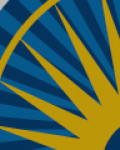 LGBT Retirement Living: A Panel Discussion about Exclusive vs. Inclusive Communities
Date:
Wed, August 06, 2014
Time:
5:15 PM
View More
Marcy Adelman, Ph.D., LGBT Activist; Founder, Open House
Dr. Adelman will highlight some of the remarkable societal changes that have brought the LGBT community to the point of having its own retirement living options. A lively discussion follows by panelists from The Sequoias in San Francisco and Fountaingrove Lodge in Santa Rosa. They'll talk about their choices to live in their respective communities – one a traditional retirement community and the other an LGBT inspired retirement option.
Tue 8/12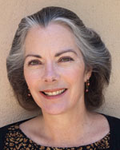 Long Journey to Stonewall: An Illustrated History
Date:
Tue, August 12, 2014
Time:
6:00 PM
View More
Nancy C. Unger, Ph.D., Professor of History, Santa Clara University
Though tremendous gains are being made in revealing the long, rich, colorful, heartbreaking and inspiring history of LGBT people in the United States, often that history is reduced to the Stonewall Riots or, especially here in California, the life and martyrdom of Harvey Milk. This illustrated presentation highlights the documented presence of people acting on same-sex desires as early as the 1600s, actions surprisingly well-tolerated within their communities. We'll follow the transformation of women's "romantic friendships" into "Boston Marriages," before the medicalization of homosexuality and the widespread "Beware the Lesbian!" campaign made loving relationships between women suspect.
Mon 8/18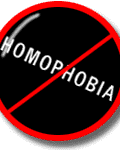 Gregory M. Herek: Beyond "Homophobia" - Thinking More Clearly About Sexual Stigma and Prejudice
Date:
Mon, August 18, 2014
Time:
6:00 PM
Gregory M. Herek, Ph.D.; Professor of Psychology
View More
Gregory M. Herek, Ph.D.; Professor of Psychology, University of California, Davis
The concept of homophobia – a word first coined in the 1960s – has played an important role in shifting society's focus onto the problem of prejudice against people who aren't heterosexual. But the word homophobia conveys a variety of assumptions that can actually limit our thinking. Drawing from social science research findings, including his own studies over the past 30 years, Herek will explain the value of looking beyond the usual conceptions of homophobia to develop a better understanding of stigma, discrimination and prejudice against sexual minorities, and to formulate effective strategies for changing attitudes.