Upcoming Events: Arts
Wed 10/1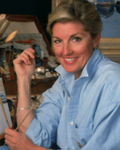 Meet the Artist Reception for Laurie Regan Chase
Date:
Wed, October 01, 2014
Time:
5:30 PM
View More
You are invited to meet our featured artist, Laurie Regan Chase, whose exhibition, "Coastal Reflections," is currently on view in the Gold Room. Chase is a contemporary realist and a signature member of the American Society of Marine Artists. Her paintings capture the distinctive countryside and coastal communities of her world travels. She has personally sailed throughout the Mediterranean, Aegean and Black Seas; the Caribbean; and the coastal regions of the U.S., Mexico and South America. Chase will be available for your questions about her work during this informal gathering.
Mon 11/10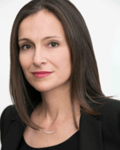 33 Artists in 3 Acts: Politics, Kinship and Craft
Date:
Mon, November 10, 2014
Time:
12:00 PM
View More
Sarah Thornton, Author
Sarah Thornton is a sociologist of art and a regular contributor to The Economist, whose bestseller Seven Days in the Art World explored the cutthroat yet glamorous cultural phenomenon of the contemporary art market. She will report the stories resulting from worldwide interviews about "what is an artist?" from her latest book, 33 Artists in 3 Acts, concerning politics, kinship and craft. Thornton writes that those narratives "demarcate the ideological border that differentiates artists from non-artists, or 'real artists' from unimpressive ones." Artists interviewed include Jeff Koons, Laurie Simmons and Carroll Dunham, and Cindy Sherman, among others from 14 countries on 5 continents.