Upcoming Events: Arts
Tue 7/29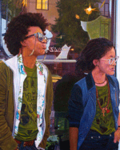 Opening Reception and Walk-Through for "LGBT Art: Our Common Wealth"
Date:
Tue, July 29, 2014
Time:
5:00 PM
View More
Join the Commonwealth Club and members of The Queer Cultural Center with artists from the current exhibition for a reception and walk-through of the exhibit. Artists Rudy Lemcke, Lenore Chinn, Bren Ahearn, Indira Allegra and Preston Gannaway join curator Pamela Peniston in an examination of their work and a discussion of LBGT art.
Fri 8/8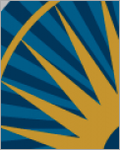 What is the Arts Mainstream?
Date:
Fri, August 08, 2014
Time:
12:00 PM
View More
Brad Erickson, Playwright; Executive Director, Theatre Bay Area
Ed Decker, Founding Artistic Director, New Conservatory
Jewelle Gomez, Author; Poet; Activist
Lenore Chinn, Painter; Board Member, Queer Cultural Center
Playwright and arts advocate Brad Erickson leads a panel of arts leaders in identifying memorable landmarks in the mainstreaming of LGBT themes and artists since the 1980s. The panel will also frame the questions about what needs to be done further and the challenges of today.
Fri 8/29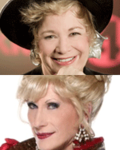 Hollywood and the LGBT Journey
Date:
Fri, August 29, 2014
Time:
12:00 PM
San Francisco media personalities discuss Hollywood.
View More
Donna Sachet, Media Personality; Actor; Community Activist
Jan Wahl, Film Critic, KRON 4
Donna Sachet has been a San Francisco performer and icon for decades, from being elected Empress of San Francisco to serving as Grand Marshal for the SF Pride parade. In 2009, Sachet became the first drag performer to sing the national anthem at a Major League Baseball game. Donna Sachet and film critic Jan Wahl "dish-cuss" the LGBT journey in Hollywood, past and present.