Upcoming Events: Arts
Fri 5/2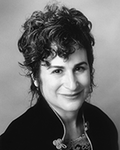 Befriending the Imagination
Date:
Fri, May 02, 2014
Time:
12:00 PM
Ruth Gendler, Artist; Author
View More
Ruth Gendler, Artist; Author, The Book of Qualities, Notes on the Need for Beauty; Editor, Changing Light
The human imagination can be considered an essential natural resource – not rare but precious – and it needs our attention to flourish. In this talk, author and artist Gendler celebrates the immensity, wisdom and beauty of the imagination. As a poet-in-the-schools for over 25 years, Gendler has gathered an extraordinary collection of children's art and writing. This afternoon we will see and hear selections that celebrate the directness, beauty and profundity of their imaginations. Inspired by their work, we will talk about ways to nourish the imagination in all of us.