Upcoming Events: Science & Technology
Thu 6/30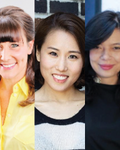 Fearless Women Founders on Succeeding in Tech World
Date:
Thu, June 30, 2016
Time:
6:00 PM
Challenges and opportunities for women in the tech industry
View More
Amanda Kahlow, Founder & CEO, 6sense
Arum Kang, Founder and CEO, Coffee Meets Bagel
Mada Seghete, Co-Founder, Branch Metrics
Caitlin MacDonald, CEO, cred—Moderator
According to a 2015 North American study by McKinsey & Company, women are almost four times more likely than men to think they have fewer opportunities to advance because of their gender. How can we change this? During this candid discussion, you'll join three leading women in tech as they share their experiences of being a woman in the technology industry, what challenges they've faced along the way, how they overcame them and ways to encourage more women to pursue careers in tech.
Thu 8/11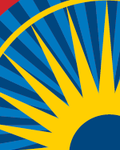 Is There a Safe Way to Use Geo-Engineering to Address Climate Change?
Date:
Thu, August 11, 2016
Time:
6:00 PM
Learn about the prospects for a dealing with climate disruption
View More
Leslie Field, Ph.D., Founder and President, Ice911 Research; Founder, SmallTech Consulting
Armand Neukermans, Ph.D., Founder, Xros; Author; Inventor
Can geo-engineering help us stave off even more dramatic climate disruption? Dr. Field and Dr. Neudermans will be interviewed by Gerald Harris, chair of The Commonwealth Club's Science & Technology member-led forum. He will inquire about the latest approaches to geo-engineering to address climate change, the need for such work, the risks involved and the potential benefits. Mr. Harris has been consulting to the electric power industry on long-term planning for more 25 years and has been an executive at both Bechtel Engineers and Pacific Gas & Electric Company.
Wed 9/28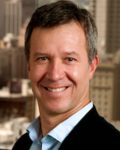 Solar for All: Energy for All the Planet and All the People
Date:
Wed, September 28, 2016
Time:
6:00 PM
View More
Adam Browning, Executive Director, Vote Solar
Vien Truong, Director, Green for All
Erica Mackie, Co-Founder and CEO, Grid Alternatives
The clean energy revolution has the power to transform our planet and our communities. Current massive solar cost reductions mean that solar energy will be able to deliver health and economic benefits to everyone, including low-income and impoverished areas. Solar has the power to lower utility bills for every American, including 22 million low-income families, enabling them to invest dollars in their living and in their futures rather than in ever-rising energy bills. Advocates say that harnessing local sunshine will create good jobs and a pathway for everyone, including poor communities and families. Join our distinguished panel in a discussion of promise, progress and challenges to build a new solar economy available for all our planet and all our people.