Upcoming Events: Science & Technology
Thu 6/2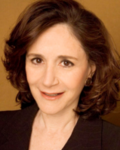 Managing the Impact of Technology on Our Lives
Date:
Thu, June 02, 2016
Time:
12:00 PM
View More
Sherry Turkle, Ph.D, Abby Rockefeller Mauzé Professor of the Social Studies of Science and Technology, Program in Science, Technology and Society; MIT; Founder and Director, MIT Initiative on Technology and Self; Harvard Centennial Medalist; Ms. Magazine Woman of the Year; Member, American Academy of Arts and Sciences; Licensed Clinical Psychologist
Sherry Turkle, M.I.T. professor, researcher, consultant and author, will discuss the timely topic of digital influences on our personal lives, from how we relate to our family, friends, and lovers, plus how technology affects how we think, conduct our business, our productivity, creativity and innovation. The emphasis will be on the strategies to reintroduce conversation and put technology in a supporting, not default, mode of communication.
Referred to by many as the "Margaret Mead of digital culture," Professor Turkle has 30 years of experience researching the psychology of people's relationship with technology. She is the author of Reclaiming Conversation: The Power of Talk in a Digital Age and Alone Together: Why We Expect More from Technology and Less from Each Other. She has a long list of awards and honors, has delighted audiences on all the major networks, and has been featured in The New York Times, Scientific American, and many other publications.
Thu 6/30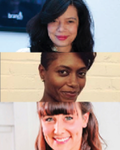 Fearless Women Founders on Succeeding in Tech World
Date:
Thu, June 30, 2016
Time:
6:00 PM
View More
Amanda Kahlow, Founder & CEO, 6sense
Mada Seghete, Co-Founder, Branch Metrics
Promise Phelon, CEO, TapInfluence
According to a 2015 North American study by McKinsey & Company, women are almost four times more likely than men to think they have fewer opportunities to advance because of their gender. How can we change this? During this candid discussion, you'll join three leading women in tech as they share their experiences of being a woman in the technology industry, what challenges they've faced along the way, how they overcame them and ways to encourage more women to pursue careers in tech.
Wed 9/28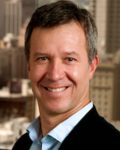 Solar for All: Energy for All the Planet and All the People
Date:
Wed, September 28, 2016
Time:
6:00 PM
View More
Adam Browning, Executive Director, Vote Solar
Vien Truong, Director, Green for All
Erica Mackie, Co-Founder and CEO, Grid Alternatives
The clean energy revolution has the power to transform our planet and our communities. Current massive solar cost reductions mean that solar energy will be able to deliver health and economic benefits to everyone, including low-income and impoverished areas. Solar has the power to lower utility bills for every American, including 22 million low-income families, enabling them to invest dollars in their living and in their futures rather than in ever-rising energy bills. Advocates say that harnessing local sunshine will create good jobs and a pathway for everyone, including poor communities and families. Join our distinguished panel in a discussion of promise, progress and challenges to build a new solar economy available for all our planet and all our people.