Upcoming Events: Science & Technology
Thu 1/8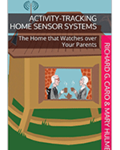 The Home that Watches Over Your Parents
Date:
Thu, January 08, 2015
Time:
5:15 PM
The authors discuss this latest report.
View More
Richard Caro, D.Phil., Scientist; Silicon Valley Entrepreneur
Mary Hulme, Gerontologist; Care Manager
Like many of us, the speakers (a scientist and a geriatric care manager) were concerned about elderly family members who spent a lot of time at home alone. What would happen if they fell and hurt themselves? Or if they started to become forgetful and accidentally left the stove on and started a fire?

Hearing of the new class of products that use sensors embedded around the house to keep a friendly eye on a person and report back only if something is wrong, Mary and Richard wanted to find out what products were available, which worked best, and for which life circumstances each was suitable. Many hours of research later, they found that there are lots of products in this new emerging category and that some are particularly suited for specific life situations.

In this talk, they'll share some of the insights they learned on their journey of discovery, and explain how to decide whether these emerging products might be suitable for someone you care about and how to pick the right one.
Thu 1/29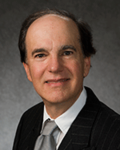 NASA's Kepler Mission: A Bounty of Planets Orbiting Distant Stars
Date:
Thu, January 29, 2015
Time:
6:00 PM
Jack J. Lissauer, American Research Scientist
View More
Jack J. Lissauer, American Research Scientist, NASA's Ames Research Center; Co-Investigator, Kepler Mission
Astronomers first detected planets around other stars – known as exoplanets – in the 1990s, but initially they were only able to discover giant planets that are hotter than a pizza oven. As time progressed, smaller and cooler exoplanets have been found. NASA launched the Kepler spacecraft in 2009 to search for more Earth-like worlds. Kepler has found more than 4,000 planet candidates, 1,000 of which have been verified as true exoplanets. Most are clearly inhospitable for life as we know it, but two are only slightly larger Earth and also may be as temperate.
Lissauer holds a doctorate in applied mathematics granted by the University of California, Berkeley, in 1982. His thesis is entitled "Dynamics of Saturn's Rings." He also has a degree in mathematics from the Massachusetts Institute of Technology, Cambridge, Mass.
Wed 2/4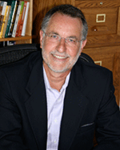 Dodging Extinction: Power, Food, Money and the Future of Life on Earth
Date:
Wed, February 04, 2015
Time:
6:00 PM
A practical, hopeful plan for avoiding yet another mass extinction.
View More
Anthony D. Barnosky, Professor, Department of Integrative Biology, UC Berkeley; Cox Visiting Professor, Department of Environmental Earth System Science, Stanford University
Paleobiologist Barnosky weaves together evidence from the deep past and the present to offer a practical, hopeful plan for avoiding yet another mass extinction. His compelling evidence suggests that unless we rethink how we generate power, where we get our food, and how we make our money, we will trigger the sixth great extinction on Earth. Optimistic that we can change this ominous forecast, Barnosky provides clear-cut strategies to guide the planet away from global catastrophe using existing technology and know-how.