Upcoming Events: Science & Technology
Tue 2/9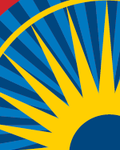 Open Space and Climate Resiliency
Date:
Tue, February 09, 2016
Time:
6:00 PM
View More
Anthony Kahil, Candlestick Point Eco Stewards
Marie Harrison, Greenaction Community Organizer
David Beaupre, Port of SF Senior Waterfront Planner
Danita Rodriguez, California State Parks District Superintendent
Jacqueline Omotalade, Director, Blue Greenway, SF Parks Alliance—Moderator
Blue Greenway's Jackie Omotalade will lead a panel discussion on climate change and the efficacy of employing open space and parks as a tool for climate resiliency at San Francisco's southeastern waterfront. Panelists will include the city administrator's office and other key players in the waterfront development initiative.
Tue 3/1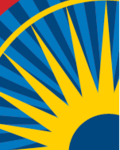 The Future of Solar Power
Date:
Tue, March 01, 2016
Time:
6:00 PM
View More
Dan Shugar, CEO, NextTracker Corporation
Come hear about the future of the burgeoning solar energy industry from a leader in the field. NextTracker CEO and long-time senior executive in the solar power industry Dan Shugar has spent 28 years advancing renewable energy. As founder and CEO, Shugar has served NexTracker from inception to one of the fastest-growing clean technology companies.
As CEO of Solaria Corp., Shugar led the company through a 5-times annual revenue growth over a three-year period. During his leadership as president of SunPower Corp. and president of PowerLight, he oversaw revenue growth from less than $1 million to over $830 million and was responsible for the completion of more than 500 projects serving commercial, industrial and utility clients worldwide. He has invented various PV system applications, holds multiple U.S. patents and has published over 50 technical papers. Shugar holds a BS in electrical engineering from Rensselaer Polytechnic Institute and an MBA from Golden Gate University.
Mon 3/28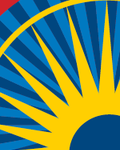 A Conversation About Atul Gawande's Being Mortal
Date:
Mon, March 28, 2016
Time:
6:00 PM
View More
Patrick Arbore, M.A., Ed.D, Director, CESP
Karyn Skultety, Ph.D., Vice-President of Health Services, Institute on Aging
Being Mortal, Atul Gawande's book and "Frontline" documentary, tells the story of a physician learning how to think about death and dying in the context of being a healer and a doctor. Join Dr. Arbore and Dr. Skultety in a community discussion of Dr. Gawande's "Being Mortal". Explore concerns about life, death, loss, grief and the context and meaning of the recently passed California legislation legalizing physician assisted suicide in California.