Upcoming Events: Science & Technology
Tue 12/1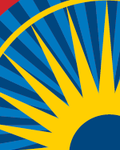 Pope Francis: Climate Change and the Poor
Date:
Tue, December 01, 2015
Time:
6:00 PM
The moral dimensions of climate change
View More
Kenneth Weare, Ph.D, Adjunct Professor of Social Ethics, University of San Francisco; Board Member, San Francisco Archdiocesan Board of Education; Former Director, School of Pastoral Leadership, Archdiocese of San Francisco; Board Member, Catholic Charities CYO Board of Directors; Pastor, St. Rita Catholic Church
Dr. Weare will discuss Pope Francis' encyclical Laudato Si': On Care for Our Common Home, which offers a moral argument on climate change that also includes a profound concern for the poor as a teaching on both global warming and global poverty. He describes Pope Francis' focus on the moral dimensions of climate change in addition to the contributions from scientific researchers and environmental experts worldwide over the years.
Weare's lecture will highlight the key elements of his moral analysis and evaluation, including creation theology, integral ecology and the socio-political and economic realities constituent to the challenge of climate change.