Upcoming Events: Psychology
Tue 5/5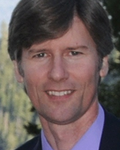 Psychological Pseudoscience
Date:
Tue, May 05, 2015
Time:
5:15 PM
With Sheldon W. Helms, Associate Professor of Psychology
View More
Sheldon W. Helms, Associate Professor of Psychology, Ohlone College; Board of Directors Member, Bay Area Skeptics; Founder, Ohlone Psychology Club Speaker Series
As medical doctors battle homeopathy and anti-vaccine myths, anthropologists counter creationist claims, and dietitians deal with the battle against gluten and GMOs, much of the skeptical community is oddly silent on dubious claims from fringe psychology. In this talk, psychology professor Sheldon W. Helms will discuss unsupported and sometimes dangerously pseudo-scientific claims from the field of psychology, giving a brief history and explanation of each practice or theory, and demonstrating how a simple application of the scientific method reveals its flaws.
Mon 8/3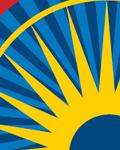 Why Do People Reject Good Science?
Date:
Mon, August 03, 2015
Time:
5:15 PM
With Dr. Eugenie Scott, Physical Anthropologist
View More
Dr. Eugenie Scott, Physical Anthropologist; Former Executive Director, National Center for Science Education; Author, Evolution vs. Creationism; Co-editor, Not in Our Classrooms: Why Intelligent Design Is Wrong for Our Schools
Scientists are often puzzled when members of the public reject what they consider to be well-founded explanations. They can't understand why the presentation of scientific data and theory doesn't suffice to convince others of the validity of "controversial" topics like evolution and climate change. Recent research highlights the importance of ideology in shaping what scientific conclusions are considered reliable and acceptable. This research is quite relevant to the evolution wars and public opposition to climate change, and to other questions of the rejection of empirical evidence. Scott has received national recognition for her NCSE activities, including awards from scientific societies, educational societies, skeptics groups and humanist groups.