Upcoming Events: Psychology
Thu 6/27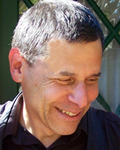 Walking the Way
Date:
Thu, June 27, 2013
Time:
6:00 PM
View More
Robert Rosenbaum, Ph.D., Neuropsychologist; Psychotherapist; Zen teacher; Credentialed mountaineer; Dayan QiGong instructor; Author, Walking the Way: 81 Zen Encounters with the Tao Te Ching
Rosenbaum combines his experience in neuropsychology, psychotherapy and Zen teaching with the Tao's ancient guidance to suggest that rather than always "pouring more and more into a vessel," we all need to also stop and cultivate stillness order to recover, revive and endure. Come hear a refreshing new interpretation of the Tao te Ching and glean insights into how to ensure a life well-lived.
MLF: Psychology
Location: SF Club Office
Time: 5:30 p.m. networking reception, 6 p.m. program, 7 p.m. book signing
Cost: $20 non-members, $8 members, $7 students (with valid ID)
Program Organizer: Anne W. Smith
Tue 8/6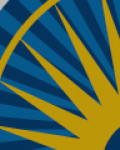 A Psychological Approach to Environmental Consciousness
Date:
Tue, August 06, 2013
Time:
5:15 PM
View More
The Integration of Modern Psychology and Eastern Philosophy: Initiation into a New Age of Environmental Consciousness
Thomas Knoblauch, Ph.D., Licensed Clinical Psychologist; Co-author, Elders on Love: Dialogues on the Consciousness, Cultivation, and Expression of Love
Knoblauch will explore the barriers to developing and maintaining an intellectual as well as moral perspective on both engaging and protecting the world around us. He will discuss the role language plays in shaping our thinking about ecological problems and our pursuit of environmental activism. He will also offer up recommendations for promoting new approaches to increasing our environmental consciousness.
MLF: Psychology
Location: SF Club Office
Time: 4:45 p.m. networking reception, 5:15 p.m. program
Cost: $20 non-members, $8 members, $7 students (with valid ID)
Program Organizer: Patrick O'Reilly