Upcoming Events: Psychology
Thu 7/28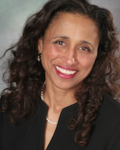 Race and Relationships in Health Care: Basic Psychology I Didn't Learn in Med School (But Wish I Had)
Date:
Thu, July 28, 2016
Time:
5:15 PM
View More
Denise L. Davis, M.D., Clinical Professor of Medicine, University of California San Francisco; Fellow, American Academy on Communication in Healthcare
In 2014, health professions students around the country staged White Coats for Black Lives protests, which focused the attention of UCSF and other medical schools on issues of race, power and health. Dr. Davis will discuss the art and science of improving doctor-patient communication that could change the culture of medicine, helping doctors to move beyond "White Coat Silence" on race and power.
Tue 8/23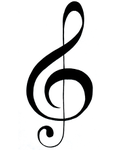 Music As an Alternative to Adversity
Date:
Tue, August 23, 2016
Time:
5:15 PM
Part of our special series Big Solutions for Big Problems
View More
Peter Lewis, Musician; Composer; Songwriter; Guitarist; Founding Member, the San Francisco Rock Band Moby Grape
Arwen Lewis, Musician; Composer; Songwriter; Guitarist; Primary Artist and Lead Singer, Recent Album of Classic Moby Grape Compositions
Peter is Arwen's father, and together they travel and perform acoustic shows featuring original music written by both of them as well as classic Moby Grape compositions.
Peter and Arwen Lewis will discuss how music, from the perspectives of both the composer and the audience, has been used throughout history to "escape" from adversity. They will talk about the healing components of music and how music allows people to connect with each other. Peter and Arwen will also perform songs composed by Alexander "Skip" Spence and songs written by Peter and Arwen. The presentation will include their own personal experiences with the healing components of music; they also will talk about the process of composing and how this takes the composer into an alternative reality.
There will be live music during their presentation, including wonderful Moby Grape songs, and this presentation will be a treat not to be missed.