Upcoming Events: Psychology
Mon 8/3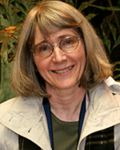 Why Do People Reject Good Science?
Date:
Mon, August 03, 2015
Time:
5:15 PM
With Dr. Eugenie Scott, Physical Anthropologist
View More
Dr. Eugenie Scott, Physical Anthropologist; Former Executive Director, National Center for Science Education; Author, Evolution vs. Creationism; Co-editor, Not in Our Classrooms: Why Intelligent Design Is Wrong for Our Schools
Scientists are often puzzled when members of the public reject what they consider to be well-founded explanations. They can't understand why the presentation of scientific data and theory doesn't suffice to convince others of the validity of "controversial" topics like evolution and climate change. Recent research highlights the importance of ideology in shaping what scientific conclusions are considered reliable and acceptable. This research is quite relevant to the evolution wars and public opposition to climate change, and to other questions of the rejection of empirical evidence. Scott has received national recognition for her NCSE activities, including awards from scientific societies, educational societies, skeptics groups and humanist groups.
Thu 8/20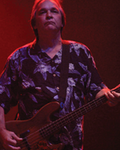 Country Joe McDonald: Music As a Vehicle for Social Justice
Date:
Thu, August 20, 2015
Time:
5:15 PM
With Country Joe McDonald
View More
Country Joe McDonald, Lead Vocals, Country Joe and the Fish
This program is part of the 2015 Platforum series Music Matters, sponsored by Ernst & Young and the John and Marcia Goldman Foundation.
In the late 1960's to early '70's, music was one of largest tools used in the protest against the Vietnam War. The "music as a weapon" mentality is still very much alive today, and one of the artists from the Vietnam Era will show us how. Country Joe McDonald has been a lifelong advocate for peaceful social change. Equipped only with a guitar, Country Joe will delight and entertain The Commonwealth Club with song and story to inspire everyone to make a positive difference in this world. Fair warning, there may be a sing-along or two.
Come watch this world-famous entertainer bring an audience together and make them think.