Upcoming Events: Psychology
Mon 7/28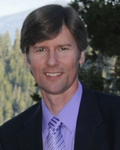 Gay Conversion Therapy
Date:
Mon, July 28, 2014
Time:
5:15 PM
Sheldon W. Helms, Associate Professor of Psychology
View More
Sheldon W. Helms, Associate Professor of Psychology, Ohlone College
As our country tackles the issue of marriage equality, gays in the military and other forms of inclusion of gays and lesbians into mainstream society, and as Russia and other countries enforce laws limiting the rights of their gay and lesbian citizens, fringe religious and therapeutic organizations have operated mostly in the shadows, attempting to "convert" their homosexual clients to heterosexuality through a mixture of prayer and pseudoscience.
Helms describes the history of attempts to define homosexuality as an illness and to make gays go straight.
Some forms of gay conversion therapy have been outlawed in California and New Jersey, and one of the primary institutions that promoted it has announced its closure, but what are the real stories behind these announcements, and do they go far enough?
Tue 8/5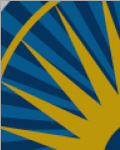 Trans in the Tenderloin: A Story of Community Resilience
Date:
Tue, August 05, 2014
Time:
5:15 PM
View More
Robyn L. Stukalin, MS, LCSW
When Marilyn, featured in the film Transgender Tuesdays, was asked about the discrimination experienced by transgender people, she replied without hesitation,"We are more discriminated against than any other people in these United States." The 2011 National Transgender Discrimination Study found that "transgender and gender non-conforming people face rampant discrimination in every area of life: education, employment, family life, public accommodations, housing, health, police and jails and ID documents." And things are worse for trans people of color whose pervasive experience of minority stress due to their gender identity is exacerbated by racism. What are the experiences like for those with fewer resources, like the people who live in San Francisco's Tenderloin district? Gender specialist and psychotherapist Stukalin looks at the effect that trauma and discrimination have on the lives of trans and gender non-conforming people and at the resilience shown by members of the transgender community.
Mon 10/20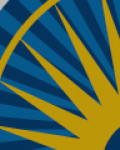 Cult or Benign Cure-all? Life in Transcendental Meditation's Hidden Society
Date:
Mon, October 20, 2014
Time:
5:15 PM
A member will describe her life in the secret society.
View More
Gina Catena, MS, CNM, NP; Contributor and Speaker, the International Cultic Studies Association
Catena will describe her life in the secret society that hides behind Transcendental Meditation. Drawing from 50 years and three generations of family influenced by TM's founder, Maharishi Mahesh Yogi, Catena says that TM's well-funded marketing programs hide an underbelly with mystical teachings, advanced celibate programs, a world government with golden-crowned Rajas and legal controversies. The meditation program made famous by the Beatles guru now makes inroads into public schools and the Veterans Administration through the David Lynch Foundation. Listeners can draw their own conclusions.