Upcoming Events: Psychology
Mon 2/6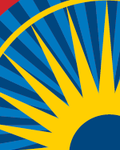 When Mental Health Meets Social Justice
Date:
Mon, February 06, 2017
Time:
5:15 PM
The community's role
View More
Christine Stoner-Mertz, Licensed Clinical Social Worker; President and CEO, Lincoln Child Center in Oakland
The link between mental health and social justice issues is increasingly apparent among the impoverished. As president and CEO of the 130-year-old Lincoln Child Center, the first integrated orphanage in Oakland, Stoner-Mertz believes that it is the responsibility of the greater community to understand, address and combat these issues. She reveals steps to transform a traditional, institution-based child-serving organization into an innovative, community-responsive venture.
Mon 3/20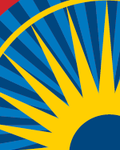 Life After Hate
Date:
Mon, March 20, 2017
Time:
5:15 PM
Lessons from a former extremist
View More
Antony McAleer, Executive Director, Life After Hate
A former organizer for the White Aryan Resistance (WAR), Tony McAleer served as a skinhead recruiter, proprietor of Canadian Liberty Net (a computer-operated voice messaging center used to disseminate messages of hatred), and manager of the racist rock band, Odin's Law. It was love for his children that finally led Tony on a spiritual journey of personal transformation. Today he is the executive director of Life After Hate and shares his practice of compassion as an inspirational speaker.