Upcoming Events: Business & Leadership
Tue 7/26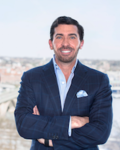 Transforming Government with a Digital Mindset
Date:
Tue, July 26, 2016
Time:
6:00 PM
How can government "think digital" about everything and everyone?
View More
William D. Eggers, Executive Director, Deloitte Center for Government Innovation; Author, Delivering on Digital: The Innovators and Technologies that Are Transforming Government
How can government transform its capabilities by capitalizing on today's new digital tools? Best-selling author William D. Eggers coined the term "government 2.0" more than a decade ago and now envisions an even more revolutionary era in government, enabled by cloud computing, mobile devices and analytics.
Eggers chronicles the new generation of digital innovators who are "hacking bureaucracy" to reform and modernize long-standing bureaucratic processes and reimagine virtually every facet of what government does using digital tools—inspiring us to "think digital" when it comes to citizens, products and process.
Wed 9/28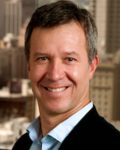 Solar for All: Energy for All the Planet and All the People
Date:
Wed, September 28, 2016
Time:
6:00 PM
View More
Adam Browning, Executive Director, Vote Solar
Vien Truong, Director, Green for All
Erica Mackie, Co-Founder and CEO, Grid Alternatives
The clean energy revolution has the power to transform our planet and our communities. Current massive solar cost reductions mean that solar energy will be able to deliver health and economic benefits to everyone, including low-income and impoverished areas. Solar has the power to lower utility bills for every American, including 22 million low-income families, enabling them to invest dollars in their living and in their futures rather than in ever-rising energy bills. Advocates say that harnessing local sunshine will create good jobs and a pathway for everyone, including poor communities and families. Join our distinguished panel in a discussion of promise, progress and challenges to build a new solar economy available for all our planet and all our people.
Wed 11/16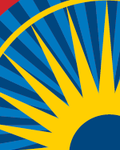 A Holiday Toast to the 2016 Wine Harvest: Sustainable Practices and Pairings
Date:
Wed, November 16, 2016
Time:
6:00 PM
Panel discussion and wine tasting
View More
Lucas Pope, Halter Ranch Vineyards
Neil Collins, Tablas Creek Vineyard
Dirk Heuvel, McManis Family Vineyards
Katie Jackson, Jackson Family Wines
Allison Jordan, California Sustainable Winegrowing Alliance, Moderator
Join our distinguished panelists, recipients of the 2016 Green Medal Awards, as they share their year-long journey toward the 2016 vineyard harvest and their commitments to environmental stewardship, social responsibility and the desire to keep land and businesses sustainable for future generations.
Following the program, continue the conversation with our panel and celebrate the holidays with a tasting of their outstanding wines!