Upcoming Events: East Bay
Tue 7/21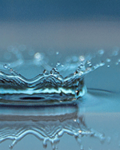 Reinventing Water
Date:
Tue, July 21, 2015
Time:
6:30 PM
A two part program on solutions for a parched state
View More
Anna M. Michalak, Carnegie Institution for Science
Abrahm Lustgarten, Reporter, Pro Publica
Tamin Pechet, CEO, Banyan Water; Chairman, Imagine H2O
David Sedlak, Professor of Mineral Engineering and Co-director of Berkeley Water Center, UC Berkeley
The drought in the American west is making people painfully aware of the food-water-energy nexus. Will this crisis finally drive fundamental change in the understanding and use of water? Stories from the Central Valley and insights from academia.
In the second half of the program, we will discuss how the drought is changing the way money flows in California's water system. Investors see opportunity in scarcity and advocate for more active water markets. What are the urban and rural changes the state needs to make to slake the thirst of a growing population and economy? What is the future of water in California?
Climate One Connect: Audience members are invited to engage in breakout group conversations led by the speakers for 20 minutes following the program. We hope you'll take part in this unique opportunity to delve deeper into solutions for sustainable living!
Thu 8/27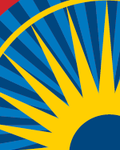 Music From The Inside Out: Film and Q&A
Date:
Thu, August 27, 2015
Time:
6:45 PM
Special insight into musicians' creative energies.
View More
Cyrus Ginwala, Music Director, San Francisco State University
This program is part of the 2015 Platforum series Music Matters, sponsored by Ernst & Young and the John and Marcia Goldman Foundation
Late filmmaker Daniel Anker won an Oscar nomination and Emmy for the 2001 film Scottsboro: An American Tragedy. Anker's most personal film is his engaging documentary, Music from the Inside Out, released in 2004, about the Philadelphia Orchestra. Because Anker was a lifelong musician himself, his film offers special insight into musicians' lives and their creative energies and illuminates further why music matters. The San Francisco Chronicle termed it, "Unforgettable! Beautiful and utterly entrancing!" and the Raleigh Observer found it "lifts the veil that separates musicians from their audiences."
Don't miss this rare opportunity to see it on the big screen at Oakland's New Parkway Theater, followed by a Q&A led by Cyrus Ginwala, music director at San Francisco State University, and including local orchestra musicians.