Upcoming Events: East Bay
Tue 12/10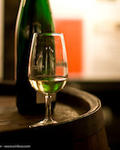 Celebrating the East Bay Wine Scene
Date:
Tue, December 10, 2013
Time:
6:30 PM
View More
Marilee Shaffer, Winemaker and Proprietor, Urban Legend Cellars
Sal Captain, Winemaker and Proprietor, Captain Vineyards & Winery
Bill Bedsworth, Winemaker, Two Mile Wines
Mark Clarin, Winemaker, McGrail Vineyards
Jessica Yadegaran, Staff Wine Writer for the Bay Area News Group – Moderator
From Berkeley and Oakland to Walnut Creek and Livermore, the East Bay wine scene is alive and thriving. Urban wineries, suburban vineyards­ hear from some of the East Bay¹s finest winemakers as they explore the vino magic happening in your own backyard.
Following the discussion, enjoy tastings provided by several of the best wineries found in the East Bay, including Auburn James Winery, Captain Vineyards & Winery, De Novo Wines, Two Mile Wines, McGrail Vineyards and Urban Legend Cellars.
Location: Lafayette Library, 3491 Mt. Diablo Blvd., Lafayette
Time: 6 p.m. check-in, 6:30 p.m. program, 7:30 p.m. wine tasting reception
Cost: $25 standard, $15 members, $10 students (with valid ID). Must be 21+ to attend
Also know: Photo by Flickr user eirikso
Wed 1/29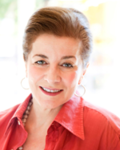 Patricia Schultz: 1,000 Places to See Before You Die
Date:
Wed, January 29, 2014
Time:
6:30 PM
View More
Travel Journalist; Author, 1,000 Places to See Before You Die
Culled from a lifetime of traveling around the world, Schultz's list of favorites is a thousand places long. She has created a special Europe presentation for us, selecting just a few dozen of her favorite European locations featured in her New York Times #1 best seller, 1,000 Places to See Before You Die. Regaling us with information and anecdotes about destinations both well known and off the radar, Schultz promises to add to your bucket list and refuel your wanderlust.
Location: Lafayette Library, 3491 Mt. Diablo Blvd., Lafayette
Time: 6 p.m. check-in, 6:30 p.m. program, 7:30 p.m. book signing
Cost: $22 non-members, $12 members, $7 students (with valid ID)