Upcoming Events: East Bay
Tue 3/31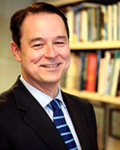 David Boaz: The Libertarian Mind
Date:
Tue, March 31, 2015
Time:
6:30 PM
A conversation on this growing ideology.
View More
David Boaz, Executive Vice President, The Cato Institute; Author, The Libertarian Mind: A Manifesto for Freedom
In conversation with Josh Richman, State and National Politics Reporter, Bay Area News Group; Twitter @Josh_Richman
Boaz has played a key role in the development of the libertarian movement in the United States. In addition to being a frequent guest on national television and radio shows such ABC's "Politically Incorrect with Bill Maher" and NPR's "Talk of the Nation," Boaz has also written several books, the most recent being The Libertarian Mind, a guide to the history, ideas and growth of this burgeoning political movement. Join Boaz for a conversation on this growing ideology as he addresses everything from the campaigns of Ron Paul and Rand Paul to issues of national security and the 2008 financial crisis.
Fri 4/10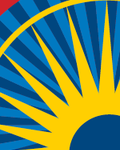 The 18th Annual Travers Conference on Ethics and Accountability in Government
Date:
Fri, April 10, 2015
Time:
9:00 AM
Presented by the Travers Dept. of Political Science at UC Berkeley
View More
Presented by The Charles and Louise Travers Department of Political Science at the University of California, Berkeley in cooperation with The Commonwealth Club
Theme: Money and Politics
The conference will consist of several panels with presentations of research and roundtable discussions with scholars and experts in the field of money and politics.
Panelists:
Stephen Ansolabehere, Harvard University
David Broockman, UC Berkeley
Bruce Cain, Stanford University
Ray Laraja, University of Massachusetts
Christine Mahoney, University of Virginia
Tom Mann, Brookings Institution and UC Berkeley
Nolan McCarty, Princeton University
Jeff Milyo, University of Missouri
Paul Pierson, UC Berkeley
Brian Schaffner, University of Massachusetts
Mark Schmitt, New America Foundation
Tue 5/12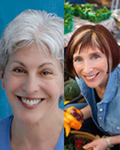 An Evening of Culinary Delight with Rebecca Katz & Mollie Katzen
Date:
Tue, May 12, 2015
Time:
6:30 PM
Science-based culinary delight!
View More
Rebecca Katz, Chef; Educator; Author, The Healthy Mind Cookbook and The Longevity KitchenIn conversation with Mollie Katzen, Author, The Heart of the Plate: Vegetarian Recipes for a New Generation and the Moosewood Cookbook; Inductee, James Beard Cookbook Hall of Fame
Healthy eating tends to focus on keeping our bodies physically fit, but what about improving the health of our minds? In The Healthy Mind Cookbook, Rebecca Katz takes cutting-edge brain research on improving cognition, memory and mood and applies it directly to the plate through recipes like cozy lentil soup with delicata squash and chocolate cherry walnut truffles. A nationally recognized culinary translator and nutrition expert, Rebecca Katz's previous cookbooks include One Bite at a Time, the award-winning The Cancer-Fighting Kitchen and The Longevity Kitchen.
Mollie Katzen is listed by The New York Times as one of the best-selling cookbook authors of all time and is a James Beard Cookbook Hall of Fame inductee. The author of the iconic Moosewood Cookbook, Katzen is largely credited with having brought vegetarian cuisine into the mainstream.
Join Katz and Katzen for a conversation on science-based culinary delight and promoting happier, healthier minds through food.