Upcoming Events: East Bay
Thu 12/3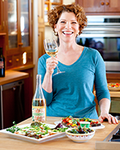 Chef Joanne Weir in Conversation with Chef Gary Danko
Date:
Thu, December 03, 2015
Time:
6:30 PM
View More
Joanne Weir, Chef and Owner, Copita Tequileria y Comida; Host, "Joanne Weir's Cooking Confidence"; James Beard Award Winner for Best Cookbook, 2005; Author, Kitchen Gypsy: Recipes and Stories from a Lifelong Romance with Food
In conversation with Gary Danko, Chef and Principal, Restaurant Gary Danko; James Beard Award Winner for Best Chef-California, 1995 and Best New Restaurant, 2000
This program is sponsored by Wells Fargo and is part of the Good Lit Series underwritten by the Bernard Osher Foundation.
Chef, cooking instructor, and television host Joanne Weir has inspired legions of home cooks across the globe with her California-Mediterranean cuisine. In Kitchen Gypsy, the James Beard Award-winning author offers the recipes and lessons that have shaped her culinary career, including the 140-year-old lighting cake recipe handed down from her great-grandmother. The author of more than 20 cookbooks and the host of two popular PBS series, Chef Weir is the recipient of numerous awards, including the very first IACP Julia Child Cooking Teacher Award of Excellence and the 2005 James Beard Best Cookbook award for Weir Cooking in the City.
Join these two powerhouse chefs as Weir takes a trip down culinary memory lane, sharing stories from her days cooking with Alice Waters at Chez Panisse, traveling and teaching throughout Europe and becoming the California chef she is today.

Tue 12/8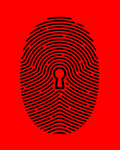 Michael Finney and Adam Levin: Tips for Protecting Ourselves in the Cyber World
Date:
Tue, December 08, 2015
Time:
6:30 PM
View More
Adam Levin, Chairman and Founder, IDT911; Chairman and Co-founder, Credit.com; Author, Swiped: How to Protect Yourself in a World Full of Scammers, Phishers, and Identity Thieves
In conversation with Michael Finney, Consumer Reporter, "7 On Your Side," KGO San Francisco
With the holiday season just around the corner, it's time to be more on guard than ever when it comes to money and identity. Data breaches and identity theft are increasingly a fact of life—something that can't be stopped with simply aggressive spam folders or unique passwords. Adam Levin, a longtime consumer advocate and identity fraud expert, offers his new book Swiped as an essential guide to surviving online security, providing practical information on how to minimize risk, monitor your identity and manage the damage.
Join Levin as he sits down with consumer reporter Michael Finney to discuss a strategy for dealing with identity theft this holiday season and beyond.