Upcoming Events: East Bay
Fri 10/21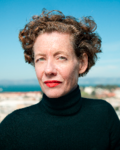 Mary Ellen Hannibal: How to Be a Citizen Scientist
Date:
Fri, October 21, 2016
Time:
7:00 PM
Inside the tech-enabled movement of citizens doing science
View More
Mary Ellen Hannibal, Science Writer; Author, Citizen Scientist
Digging deeply, Mary Ellen Hannibal traces today's tech-enabled citizen science movement to its roots: the centuries-long tradition of amateur observation by writers and naturalists. Combining original reporting, meticulous research, and memoir in impassioned prose, Citizen Scientist is a literary event, a blueprint for action, and the story of how one woman rescued herself from an odyssey of loss—with a new kind of science.
Mary Ellen Hannibal is an emerging voice in environmentalism and a sought-after speaker connecting the scientific community to the public. Her writing has appeared in The New York Times, San Francisco Chronicle, Esquire and Elle, among many others. She is an Alicia Patterson Foundation Fellow, a Stanford Media Fellow, and a recipient of the National Society of Science Writers' Science and Society Award.
Wed 10/26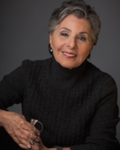 Senator Barbara Boxer: The Art of Tough
Date:
Wed, October 26, 2016
Time:
12:00 PM
Senator Boxer's secret to success
View More
Barbara Boxer, U.S. Senator (D-California); Author, The Art of Tough: Fearlessly Facing Politics and Life; Twitter @SenatorBoxer
This program is part of our Good Lit series, underwritten by the Bernard Osher Foundation.
"One goal of this memoir is to inspire people to fight for change. It takes what I call the Art of Tough and I've had to do it all my life." —Senator Barbara Boxer
Barbara Boxer has made her mark, combining compassionate advocacy with scrappiness in a political career spanning more than three decades. Now, retiring from the Senate, she continues the work to which she's dedicated 30 years in Congress. Her memoir, The Art of Tough, shares her provocative and touching recollections of service, and cements her commitment to the fight for women, families, quality, and environmental protection—all in a peaceful world.
Sometimes lauded, sometimes vilified, but always standing tough, Boxer has fought for her values even when her personal convictions conflicted with her party or the majority rule.