Upcoming Events: East Bay
Tue 3/11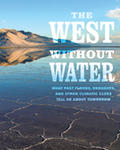 The West Without Water
Date:
Tue, March 11, 2014
Time:
6:30 PM
View More
B. Lynn Ingram, Professor of Earth & Planetary Science and Geography, UC Berkeley; Co-author, The West Without Water
Frances Malamud-Roam, Associate Environmental Planner and Biologist, Caltrans; Visiting Scholar, UC Berkeley; Co-author, The West Without Water
In conversation with Lisa Krieger, Science and Medical Research Reporter, San Jose Mercury News
In 2013, California suffered its driest calendar year on record. Wildfires raged across the state – from the massive Rim Fire in Yosemite to the flames that engulfed Big Sur – and Governor Brown has since declared a drought state of emergency as the unprecedented dry spell has stretched into 2014. UC Berkeley paleoclimatologist B. Lynn Ingram, co-author of The West Without Water, believes this could potentially be the driest water year we've had in 500 years. Join Ingram and co-author Frances Malamud-Roam for a discussion on California's current water crisis, the region's climatic past and predictions about the future of climate change and its effect on water resources.
Tue 6/3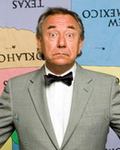 Will Durst: Midterm Madness!
Date:
Tue, June 03, 2014
Time:
6:30 PM
An evening of political satire
View More
Will Durst, American Political Satirist, Twitter @willdurst
Durst is a five-time Emmy nominee, seven-time Stand Up of the Year nominee, author of a national syndicated humor column and frequent commentator on Fox News, CNN, MSNBC and numerous other channels. His Off-Broadway one man show "The All-American Sport of Bipartisan Bashing" – turned into a book of the same name – received rave reviews from The New York Times and New York Post, and his 2012 show "Elect to Laugh" ran for 41 weeks in San Francisco. With the midterm election season in full swing, join Durst for an evening of political satire as he pokes fun at the circus that is the American political process.