Upcoming Events: Bay Gourmet
Wed 9/3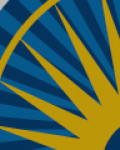 Journalism: The Agriculture Beat Resurgence
Date:
Wed, September 03, 2014
Time:
6:00 PM
Exploring the growing appetite for food news.
View More
Tara Duggan, Staff Writer, San Francisco Chronicle; Author, Root to Stalk Cooking: The Art of Using the Whole Vegetable
Naomi Starkman, Founder and Editor in Chief, Civil Eats; Winner of the Publication of the Year, 2014 James Beard Awards
Andy Wright, Senior Editor, Modern Farmer
Sasha Khokha, Central Valley Bureau Chief, KQED – Moderator
The agriculture beat was once an important area of coverage for all major media outlets, delivering news about rural areas as well as policy decisions in Washington, D.C. But, like most mainstream media, the agriculture beat has taken a significant hit due to cutbacks in editorial and reporting staff. At the same time, more consumers are hungry for news about where their food is coming from and new outlets are seeking to feed their interest. This panel will explore the intersection between the changing state of journalism and its impact on the future of food and agriculture reporting. Post-program, enjoy local and organic bites provided by Bi-Rite Catering.
Fri 9/12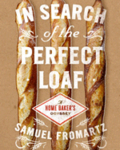 What Makes a Perfect Loaf?
Date:
Fri, September 12, 2014
Time:
12:00 PM
Journalist Fromartz and baker Robertson delve deep into bread.
View More
Samuel Fromartz, Author, In Search of the Perfect Loaf: A Home Baker's Odyssey; Blogger, ChewsWise; @fromartz,
In conversation with Chad Robertson, owner Tartine, Bar Tartine; Author, Tartine Book No. 3: Modern, Ancient, Classic, Whole; @tartinebaker

In this discussion, journalist Fromartz and renowned baker Robertson will delve deep into bread, attempting to define a great loaf and what it takes to make it. Fromartz, a home baker for more than 17 years, traveled through the U.S. and to Europe to meet bakers, millers and sourdough microbiologists and translate their lessons to his kitchen. Robertson, the owner of Tartine Bakery, travelled to countries, including Denmark, bringing a new understanding of whole grain loaves into his repertoire. The two will riff off themes in Fromartz's book, touching on everything from the art of fermentation to the craft of the baker.
Fri 10/31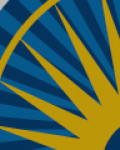 French Friday with Dorie Greenspan
Date:
Fri, October 31, 2014
Time:
12:00 PM
Bringing together a mix of contemporary and traditional French recipes.
View More
Dorie Greenspan, Author, Baking Chez Moi: Recipes from My Paris Home to Your Home Anywhere and Around My French Table; James Beard Award Winner
In Conversation with Joel Riddell, Executive Producer and Host, "Dining Around," KKSF Talk 910
With her groundbreaking bestseller Around My French Table, Greenspan changed the way people view French food. Come hear her, in conversation with Riddell, talk about her career in the culinary world, co-authoring cookbooks with Pierre Herme and Julia Child; her fan club, French Fridays with Dorie; and her newest cookbook. Baking Chez Moi: Recipes from My Paris Home to Your Home Anywhere brings together a mix of contemporary and traditional recipes drawing on seasonal ingredients, market visits and travels throughout France.