Upcoming Events: Bay Gourmet
Mon 3/24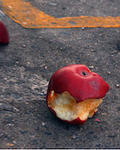 Beyond the Green Bin: A Panel Discussion on Reducing Food Waste
Date:
Mon, March 24, 2014
Time:
6:00 PM
View More
Dana Gunders, Staff Scientist in Food and Agriculture, Natural Resources Defense Council
Nick Papadopoulos, General Manager, Bloomfield Organics; CEO and Co-founder, CropMobster
Dana Frasz, Founder and Director, Food Shift
Staffan Terje, Chef and Owner, Perbacco
Julie Cummins, Director of Education, CUESA - Moderator
A staggering 40 percent of the food produced in this country never gets eaten. Innovators are now finding ways to utilize, intercept and redistribute food that would have otherwise gone to the compost bin. Chefs are exploring nose-to-tail, root-to-stalk cooking. Nonprofits are sourcing from abandoned orchards and school cafeterias and delivering food to soup kitchens and food pantries. Consumers are learning that misleading expiration dates cause unnecessary waste. And technology-based solutions are emerging to match unwanted food with eager eaters. Join the conversation with researchers and visionaries on how to turn food waste into food resources.
Mon 4/21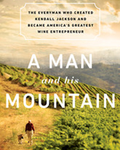 A Man and His Mountain
Date:
Mon, April 21, 2014
Time:
6:00 PM
View More
Edward Humes, Winner, Pulitzer Prize; Author, A Man and His Mountain: The Everyman who Created Kendall-Jackson and Became America's Greatest Wine Entrepreneur
In conversation with Barbara R. Banke, Chairwoman, Jackson Family Wines; Widow of Jess Jackson
Jess Stonestreet Jackson was a self-made billionaire who built the Kendall-Jackson empire into a best-selling brand of super premium wines in the U.S. - all after the age of 50. Jackson Family Wines is one of the last remaining family-owned winery groups and owns and operates more than 35 individual wineries in California and around the world. Pulitzer Prize-winning author Edward Humes and Jess's widow and Kendall-Jackson Chairwoman Barbara Banke will tell the story of this amazing man and his influence on the California wine industry. A wine tasting will follow the conversation.