Upcoming Events: International Relations
Wed 4/8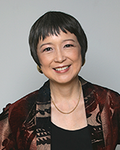 Dining Practices Around the World
Date:
Wed, April 08, 2015
Time:
6:00 PM
With Syndi Seid, Founder of Advanced Etiquette
View More
Syndi Seid, Founder, Advanced Etiquette
Have you ever been afraid of committing an unintentional cultural faux pas at a business dinner? Or perhaps you're just curious about how different cultures around the world approach eating? Back by popular demand is our resident etiquette expert, Syndi Seid, to lead us through a lively discussion on how people dine in different countries. She'll touch on the similarities and differences of eating with your hands, chopsticks and flatware, so for added fun, bring your own pair of chopsticks and a spoon, knife and fork to practice how to properly use these items. We'll also be discussing how to eat appropriately with your hands so as not to be perceived as a barbarian! Seid's prior Commonwealth Club appearances sold out, so be sure to make your reservations early.
Mon 4/20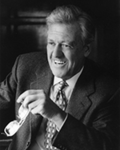 When Cultures Collide
Date:
Mon, April 20, 2015
Time:
12:00 PM
International communications experts share the advances to bridging cultural gaps.
View More
Richard D. Lewis, Linguist; Founder, Richard Lewis Communications; Founder Berlitz Schools; Author, When Cultures Collide; Knight Commander, Order of the Lion of Finland
Michael Gates, Associate Fellow, Saïd Business School; Vice-Chairman, Richard Lewis Communications
Craig Martin, Founder, Martin Global Leaders – Moderator
Unforeseen cultural differences are frequently the source of misunderstandings between individuals, nations and businesses. Cultural predispositions that inform our sense of self and nationality have especially far-reaching implications for organizations working across the globe. Understanding these factors and predicting how differing cultures will interact and allow (or hinder) effective communication, cooperation and decision-making is a source of great advantage, particularly in today's interconnected and inflammable world. Among the leaders of this approach are Richard Lewis and Michael Gates, international communications experts who will share with us the advances brought to bridging cultural gaps through the globally respected Lewis Model.
Wed 6/17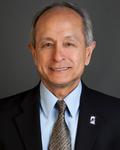 World Wide Challenges and the Environment: Difficult Necessary Dialogues
Date:
Wed, June 17, 2015
Time:
6:00 PM
With SF State president Leslie E. Wong.
View More
Leslie E. Wong, Ph.D., President, San Francisco State University
In a world with increasingly fractured political discourse, public universities are poised to play a critical role in modeling democratic discourse and debate. Institutional commitments to academic freedom, freedom of expression and a respect for divergent points of view allow political and ideological passions to be tempered enough for productive dialogue. As students and faculty pursue knowledge, the debates on some of our most challenging political questions start on campus. Indeed, testing ideas on our campuses and highlighting the best practices of intellectual engagement can play a crucial role in advancing our prospects for Middle East peace, combating the effects of climate change and securing social justice for all.
Wong is working to encourage these conversations. For example, to stimulate discussions about climate change and sustainability with local and global implications, San Francisco State University is hosting the California Higher Education Sustainability Conference this July. We hope you will join us at building the dialogue of a global sustainable future.