Upcoming Events: International Relations
Mon 11/30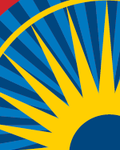 Explore the World from The Commonwealth Club
Date:
Mon, November 30, 2015
Time:
5:15 PM
A one-hour planning meeting.
View More
All interested Club members are welcome to attend our bimonthly, one-hour planning meetings of the International Relations Member-Led Forum. We focus on Europe, Latin America, Africa and worldwide topics. Join us to discuss current international issues and plan programs for early 2016.
Tue 12/8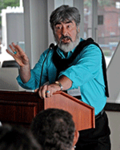 Perception and Deception: Understanding Misunderstandings Across Cultures
Date:
Tue, December 08, 2015
Time:
6:00 PM
View More
Joe Lurie, Executive Director Emeritus, International House, UC Berkeley
Inspired by a West African proverb that says, "The stranger sees only what he knows," Lurie shares a feast of cross-cultural stories and misadventures, exploring the deeper cultural messages that escape people who hear largely what they're used to hearing and see mostly what they're used to seeing. Gleaned from his years of research, travel and managing Berkeley's International House, Lurie's cross-cultural experiences reveal how perceptions and cultural filters affect the way people understand others. One reviewer of Lurie's book observed, "Already I can hear the reader calling out to a friend across the room, 'Wait, you've got to hear this!'"
Wed 12/16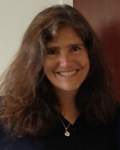 CorpsAfrica: Peace Corps for Africans
Date:
Wed, December 16, 2015
Time:
6:00 PM
Africans helping themselves.
View More
Liz Fanning, Founder and Executive Director, CorpsAfrica
CorpsAfrica was started by former Peace Corps volunteers to provide educated young Africans the chance to serve in their own countries, along the lines of the Peace Corps model. Young Africans are living in faraway regions of their own country, developing the kind of understanding of poverty that only comes from living it, and benefitting personally and professionally from the transformative experience of achieving successful development efforts. CorpsAfrica volunteers ask local people what they want, connect them to the resources of local, regional and international NGOs, and build the villagers' capacity to help themselves.