Upcoming Events: International Relations
Mon 5/18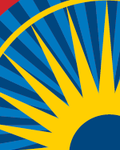 Explore the World from The Commonwealth Club Planning Meeting
Date:
Mon, May 18, 2015
Time:
5:15 PM
Discuss international issues and plan programs.
View More
All interested Club members are welcome to attend our bimonthly, one-hour planning meetings of the International Relations Member-Led Forum. We focus on Europe, Latin America, Africa and worldwide topics. Join us to discuss current international issues and plan programs for 2015.
Thu 6/11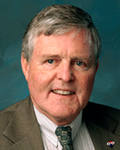 The Panama Canal: The Next 100 Years
Date:
Thu, June 11, 2015
Time:
6:00 PM
How did the canal shift California's fortune?
View More
Gene Bigler, International Consultant; Former U.S. Diplomat
Michael Conniff, Professor of History, San José State University
Herman Boschken, Professor, College of Business, San José State University
As part of the Club's celebration of the centennial of the 1915 Panama Pacific International Exposition in San Francisco, our panel will focus on the role the Panama Canal played in shifting California's fortunes and opportunities for Pacific Rim trade, will review its tremendous geopolitical impact on California's economy, and will imagine its continuing effects for the next century as trade across the Pacific reassumes its customary prominence in the world economy.
Although the U.S. Administration of the canal always emphasized its military-strategic concerns, the new all-water transportation that it provided also helped integrate the U.S. economy and transform global commerce. In more business-oriented Panamanian hands since 2000, with plans to double its capacity by the end of 2016, the canal could become the global logistics hub for the Western Hemisphere, raising expectations and concerns about the impact the canal will have during the Pacific Century.
Wed 6/17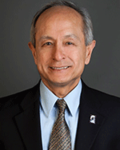 World Wide Challenges and the Environment: Difficult Necessary Dialogues
Date:
Wed, June 17, 2015
Time:
6:00 PM
With SF State president Leslie E. Wong.
View More
Leslie E. Wong, Ph.D., President, San Francisco State University
In a world with increasingly fractured political discourse, public universities are poised to play a critical role in modeling democratic discourse and debate. Institutional commitments to academic freedom, freedom of expression and a respect for divergent points of view allow political and ideological passions to be tempered enough for productive dialogue. As students and faculty pursue knowledge, the debates on some of our most challenging political questions start on campus. Indeed, testing ideas on our campuses and highlighting the best practices of intellectual engagement can play a crucial role in advancing our prospects for Middle East peace, combating the effects of climate change and securing social justice for all.
Wong is working to encourage these conversations. For example, to stimulate discussions about climate change and sustainability with local and global implications, San Francisco State University is hosting the California Higher Education Sustainability Conference this July. We hope you will join us at building the dialogue of a global sustainable future.