Upcoming Events: International Relations
Tue 8/30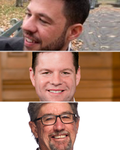 Helping the Homeless of San Francisco: What Works?
Date:
Tue, August 30, 2016
Time:
6:00 PM
Part of our special series Big Solutions for Big Problems
View More
Sam Dodge, Director, Mayors Office of Housing Opportunity, Partnerships and Engagement (HOPE)
Mark Farrell, San Francisco Supervisor, District 2
C.W. Nevius, Columnist, San Francisco Chronicle
We see the sad lives of the homeless in our beautiful city, and our hearts sink. But is there an answer? In different ways, our three panelists have given a great deal of attention to the problem. They will share their observations and possible remedies.
Thu 9/15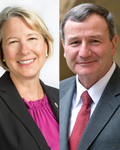 Let It Begin Here: Peace Corps and Problem-Solving at the Last Mile
Date:
Thu, September 15, 2016
Time:
6:00 PM
Swords into ploughshares
View More
Carrie Hessler-Radelet, Director , U.S. Peace Corps
Karl W. Eikenberry, Ambassador; William J. Perry Fellow in International Security, Center for International Security and Cooperation, Stanford University
Lie Njie, CEO, Kismet Worldwide Consulting; President, NorCal Peace Corps Association—Moderator
With contrasting backgrounds of peace and war, Peace Corps Director Carrie Hessler-Radelet and Ambassador Karl Eikenberry will engage the audience in a dynamic, informational conversation on the power of relationships in international development.
Hessler-Radelet has served as a Peace Corps volunteer in Samoa, executive director to the Special Olympics in The Gambia, and HIV/AIDS advisor in Indonesia, prior to her employment as vice president and director of the Washington, D.C., office for John Snow, Inc. Ambassador Eikenberry is a retired U.S. Army lieutenant general who had commanded and held staff positions in airborne, ranger and mechanized infantry units in the United States, Korea and Europe, before serving two tours of duty in Afghanistan, and his appointment as U.S. ambassador to Afghanistan.
Learn from these two leaders how to make swords into plowshares.
Fri 9/30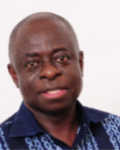 Expanding the Voice of Ordinary Africans: The Afrobarometer Journey
Date:
Fri, September 30, 2016
Time:
12:00 PM
View More
E. Gyimah-Boadi, Executive Director, Afrobarometer and Ghana Center for Democratic Development; Political Scientist; Author
Until recently, almost nothing was known about the values and preferences of most Africans. Afrobarometer has changed this—by interviewing nearly a quarter of a million ordinary citizens across 36 countries in all regions of Africa since 1999. As a result, we can now make important, and often surprising, generalizations about what Africans think.
Gyimah-Boadi will share insights from Afrobarometer as well as its progress and challenges in making public opinion data a pillar of African policy-making, building African capacity for high-quality opinion surveys, and sustaining this vital project of "giving voice to the people" in Africa.