Upcoming Events: International Relations
Thu 3/2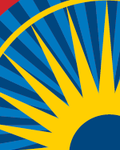 Assassination of a Saint: Reflections on the U.S. Trial for the Killing of Archbishop Óscar Romero
Date:
Thu, March 02, 2017
Time:
6:00 PM
Explore the investigation and trial
View More
Almudena Bernabeu, Co-Founder, Guernica 37 International Justice Chambers (Member of the Legal Team)
Russell Cohen, Partner, Orrick, Herrington & Sutcliffe LLP (Member of the Legal Team)
Terry Lynn Karl, Gildred Professor of Latin American Studies and Professor of Political Science, Stanford University (Expert Witness at the Trial)
Matt Eisenbrandt, Author, Assassination of a Saint (Member of the Legal Team)
Nico van Aelstyn, Principal, Beveridge & Diamond PC (Member of the Legal Team)
In 2004, a U.S. court found a California resident responsible for the 1980 death squad killing of El Salvador's Archbishop Óscar Romero, who will soon be made a saint in the Catholic Church. Matt Eisenbrandt, a member of the legal team and author of a recently published book about the Romero case, joins his colleagues to discuss the investigation and trial as well as the historical background that led to the assassination.
Tue 3/14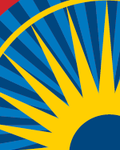 From Moldova to Mountain View: Creating Innovative Solutions for Real Life Problems
Date:
Tue, March 14, 2017
Time:
6:00 PM
Inside Technovation
View More
Madhavi Bhasin, Senior Director, Technovation and Curiosity Machine, Iridescent
Additional Panelist TBA
Technovation, a flagship program of non-profit Iridescent, is the world's largest global tech entrepreneurship competition for girls. The program offers girls around the world the opportunity to learn the necessary skills to emerge as tech entrepreneurs and leaders. Every year, Technovation challenges 10- to 18-year-old girls to build a business plan and mobile app that will address a community problem. Since 2009, more than 10,000 girls have participated from more than 87 countries.
The international reach of the competition has escalated in the last three years. The winner of the 2014 competition was from Moldova, and the 2015 winner was a Nigerian team. Our speakers will give an overview of the competition, its sponsors (Google, Facebook and others), outreach efforts, and partners (such as UN Women, Peace Corps and more).
Thu 4/13
How Leaders Can Gain Competitive Advantage Through Lessons from History
Date:
Thu, April 13, 2017
Time:
6:00 PM
Lessons from generals throughout history
View More
Barry Strauss, Bryce and Edith M. Bowmar Professor in Humanistic Studies, Department of History at Cornell University; Visiting Scholar, Hoover Institution; Author
In his book, Masters of Command: Alexander, Hannibal, Caesar, and the Genius of Leadership, Strauss draws lessons from the experiences of history's greatest generals. Strauss explains that a key component of these leaders' successes was their ability to inspire loyalty from their troops. They did so by leading by example and, in turn, earned their soldiers' trust and respect. In this program, Strauss will apply these lessons to today's executives who strive to outperform competition and create an engaged, high-achieving workforce.