Upcoming Events: International Relations
Mon 6/6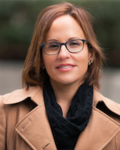 Environment and Climate Action: Priority for Latinos
Date:
Mon, June 06, 2016
Time:
6:00 PM
View More
Adrianna Quintero, Director and Founder, Voces Verdes; Director, Partner Engagement, Natural Resources Defense Council
The Hispanic Public Policy Agenda, of the National Hispanic Leadership Agenda (NHLA), has designated environment and climate action as a priority for Latinos. The NHLA emphasizes the importance of Hispanic leadership on critical environmental and sustainable issues to their communities and neighborhoods.
Latinos face some of the most serious environmental problems. They disproportionately suffer the effects of environmental harm and climate change. Latinos are among the most concerned about climate impacts and some of the most committed to calling for action to address and move toward a clean energy future. For Latino families and communities, environmental issues are real and personal not just for now but for earth's future.
Join us for this important discussion about the bold policy agreements among Hispanic leaders to create and maintain healthy, safe and sustainable environments locally and worldwide.
Thu 6/23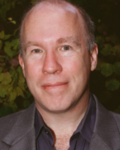 Spiral: Trapped in the Forever War
Date:
Thu, June 23, 2016
Time:
6:00 PM
What the War on Terror has wrought.
View More
Mark Danner, Author, Former Staff Writer, The New Yorker; Chancellor's Professor of Journalism and English, UC Berkeley
In his latest book, Spiral, Danner describes a nation altered in fundamental ways by 9/11. Fourteen years of armed conflict makes the War on Terror the longest war in U.S. history, even though only a tiny percentage of our citizens fight in actual combat. Now Al Qaeda has been replaced by multiple jihadist and terror organizations, including the most notorious: ISIS.
Guantanamo, indefinite detention, drone warfare, enhanced interrogation, torture and warrantless wiretapping are all words that have become familiar and tolerated in the name of security. By defining the War on Terror as boundless, apocalyptic and unceasing, we have, Danner concludes, "let it define us as ideological crusaders caught in an endless war."