Upcoming Events: International Relations
Tue 11/22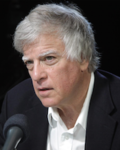 Russia's Road to Terror and Dictatorship under Yeltsin and Putin
Date:
Tue, November 22, 2016
Time:
6:00 PM
Russian politics today
View More
David Satter, Former Moscow Correspondent, Financial Times; Fellow, Hudson Institute; Fellow, Johns Hopkins University School of Advanced International Studies; Author
Satter was the first U.S. correspondent to be expelled from Russia since the Cold War. He will discuss the criminalization of Russia under Yeltsin and the role of the 1999 apartment bombings in saving the corrupt Yeltsin entourage and elevating Putin to power. He will describe what he says was Putin's subsequent construction of an autocracy dominated by the security services, and Russia's emergence as an aggressor state.
Tue 11/29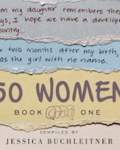 Global Women Speak: Advice for Our New President on Issues Facing Women Around the World
Date:
Tue, November 29, 2016
Time:
6:00 PM
Reports from women around the world
View More
Jessica Buchleitner, Journalist; Author, 50 Women Anthology Series
Silvia Vasquez-Lavado, First Peruvian Woman to Summit Mt. Everest; Executive Director, Courageous Girls; Principal of Enterprise Technology, eBay
Nwe Oo, Member, United Nations Delegation, Commission on the Status on the Women, UN Permanent Forum on Indigenous Issues, UN Sustainable Development Goals
Masha Maslova, Engagement Manager, Silicon Valley Talent Partnership; Co-founder, El Shadai Foster Home, Uganda
Boona Cheema, Former Executive Director, Building Opportunities for Self-Sufficiency (BOSS)
Join author Jessica Buchleitner and contributors Silvia Vasquez Lavado (Peru), Nwe Oo (Bangladesh/Burma border), Masha Maslova(Moldova), and Boona Cheema (India) as they offer advice for our new U.S. president to tackle the most prominent issues women face globally.
Will the United States take a stand to ratify the CEDAW ordinance? What will be the fate of immigrant women with children and the programs they depend on? Each contributor offers her story and unique experiences serving communities through various means.