Upcoming Events: International Relations
Tue 8/16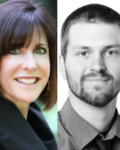 Safer Guns: A Tech Remedy for the Gun Violence Epidemic
Date:
Tue, August 16, 2016
Time:
6:00 PM
Part of our Big Ideas to Solve Big Problems special series
View More
Margot Hirsch, President, Smart Tech Challenges Foundation
Matt Drange, Technology and Business Writer, Forbes
With federal standards for smart guns coming this fall, along with grants for law enforcement to purchase smart firearms, there is renewed interest in technology to prevent the harm done when guns fall into the wrong hands. Each year there are 20,000 injuries and deaths caused by accidental shootings and teen suicides, nearly all of which advocates say could be prevented with personalized firearms. A recent Johns Hopkins study found that 6 in 10 Americans support the development of smart gun technologies, including modifications to the existing 300 million guns in America today—a rare middle ground politically.
Tue 8/30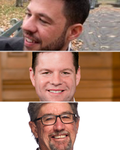 Helping the Homeless of San Francisco: What Works?
Date:
Tue, August 30, 2016
Time:
6:00 PM
Part of our Big Solutions for Big Problems special series
View More
Sam Dodge, Director, Mayors Office of Housing Opportunity, Partnerships and Engagement (HOPE)
Mark Farrell, San Francisco Supervisor, District 2
C.W. Nevius, Columnist, San Francisco Chronicle
We see the sad lives of the homeless in our beautiful city, and our hearts sink. But is there an answer? In different ways, our three panelists have given a great deal of attention to the problem. They will share their observations and possible remedies.