Upcoming Events: Middle East
Mon 12/14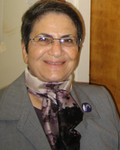 Women's Identity and Rethinking the Hadith
Date:
Mon, December 14, 2015
Time:
12:00 PM
Uncovering unjust practices
View More
Nimat Hafez Barazangi, Ph.D., Visiting Fellow, Cornell University
Dina Ibrahim, Ph.D., Associate Professor, Broadcast and Electronic Communication Arts, San Francisco State University
Barazangi will discuss her work in Muslim and Arab women's education, identity development and belief studies as well as feminist and gender issues. She will sign her newest book, Woman's Identity and Rethinking the Hadith. She describes this book as a first step in a comprehensive attempt to contrast Hadith with the Qur'an to uncover unjust practices concerning women and gender issues.
Fri 1/22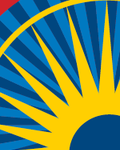 Israel and European Union Relations
Date:
Fri, January 22, 2016
Time:
12:00 PM
View More
Ravit Baer, Deputy Consul General for Israel for the Pacific Northwest
Baer who was born in Jerusalem and received her law degrees at Hebrew University served as legal advisor to the prime minister's office until she became a career diplomat in 2004. Her first posts were to the Ivory Coast and to Cyprus. Before coming to San Francisco this August, as the deputy consul general for the Pacific Northwest, Baer served as desk officer for Israel's Department of Multilateral Institutions, coordinating Israel's cooperation with the European Union, NATO, etc. She will discuss her experiences and comment on the European situation with regards to Israel.
Fri 2/26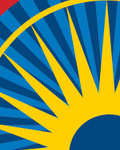 Waging Peace
Date:
Fri, February 26, 2016
Time:
12:00 PM
View More
Rebecca Tinsley, Human Rights Activist; Author
Tinsley, who graduated with a law degree from the London School of Economics and was a political reporter for the BBC will primarily discuss the work of Waging for Peace, a project she started after visiting a Darfur refugee camp at the height of the killing there. She collects evidence of human rights abuses and helps Sudanese dissidents who wish to claim asylum. Tinsley also started Network for Africa to help survivors of genocide and former child soldiers rebuild their lives. In recognition of her work, President and Mrs. Carter invited Tinsley and her husband Henry, to start the Carter Center in Europe.