Upcoming Events: Middle East
Mon 12/12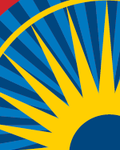 Israel: A Concise History of a Nation Reborn
Date:
Mon, December 12, 2016
Time:
12:00 PM
The story of Israel
View More
Daniel Gordis, Author; Israel Analyst; Commentator
Riva Gambert, Former Director, East Bay Israel Center; Director, East Bay International Jewish Film Festival
Dr. Gordis, a former Conservative rabbi, award-winning author of several books on Jewish thought and Israeli currents, and columnist for the Jerusalem Post, will discuss the topic of his latest book, which has been described as a luminous history shedding light on Israel's culture, politics and economy, so people can understand her future.
Gordis was the founding dean of the Ziegler School of Rabbinic Studies in Los Angeles before moving to Jerusalem, where he helped to found Israel's first liberal arts college. Presently, he is senior vice president and Koret Distinguished Fellow at Shalem College in Jerusalem.
Mon 1/30
Middle East Forum Discussion
Date:
Mon, January 30, 2017
Time:
5:30 PM
Discussion group
View More
The Middle East Forum discussion group—which primarily covers the Middle East, North Africa and Afghanistan—has been meeting monthly for nine years. We are not a debate group; we exchange ideas and opinions. The group is a perk of Club membership, but others who are interested, especially students, are welcome to attend.