Upcoming Events: Middle East
Fri 2/20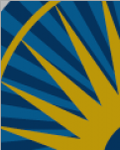 The Invisible People: Syrian Refugees
Date:
Fri, February 20, 2015
Time:
12:00 PM
View More
Giles Duley, Photojournalist; Humanitarian
Jonathan Curiel, Journalist - Moderator
While on foot patrol in Afghanistan, Duley, an award-winning photojournalist, stepped on a land mine and became a triple amputee, losing his arm and both legs. He is noted for both his portraits of the rich and famous, and his work which focuses on humanitarian issues and the stark consequences of conflicts on civilians. Duley, who has been honored by Amnesty International, will show excerpts from his latest documentary, which encompasses Syrian refugees.
Fri 3/20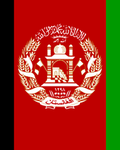 Future of Afghanistan
Date:
Fri, March 20, 2015
Time:
12:00 PM
A panel of young Fulbright scholars.
View More
Rohila Jalali, B.A., Business Administration
Nangyalai Attal, B.A., English Language and Literature, 2014 UN Youth Courage Awardee
Akmal Siddiqu, B.A., Finance and Management
Ihsanullah Shagiwal, B.A., Business Administration
Atta Arghandiwal, Author, Lost Decency: The Untold Afghan Story – Moderator
A panel of young, dedicated Fulbright scholars hailing from Afghanistan and studying critical business and management fields at San Francisco's Golden Gate University consider their nation's future and their own personal goals for when they return to their beloved homeland. The three men and one woman are compelling figures: Rohila, who grew up in a Pakistani refugee camp, worked for USAID in Afghanistan; Nangyalai, a recent United Nations Youth Courage Awardee, pushed his government for labor reform; Akmal is a leader in the developing Afghan telecommunications industry; and Ihsanullah has taken on roles for the Afghan government and numerous international aid organizations. Regardless of their varied backgrounds, all are guided by a commitment to gender equality and open entrepreneurial opportunity in shaping Afghanistan's development.