Upcoming Events: Health & Medicine
Tue 1/17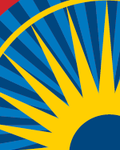 A Neurologist's Insightful and Compassionate Look into the Misunderstood World of Psychosomatic Disorders
Date:
Tue, January 17, 2017
Time:
6:00 PM
Is it all in your head?
View More
Suzanne O'Sullivan, M.D., Consultant, Clinical Neurophysiology and Neurology, The National Hospital for Neurology and Neurosurgery; Former Consultant, Neurology, The Royal London Hospital
It's happened to all of us: our cheeks flush red when we say the wrong thing, or our hearts skip a beat when a certain someone walks by. But few of us realize how much more dramatic and extreme our bodies' reactions to emotions can be. Many people who see their doctors have medically unexplained symptoms, and in the vast majority of these cases, a psychosomatic cause is suspected. And yet the diagnosis of a psychosomatic disorder can make a patient feel dismissed as a hypochondriac, a faker or just plain crazy.

In Is It All in Your Head?, neurologist Dr. Suzanne O'Sullivan takes us on a journey through the world of psychosomatic illness, where we meet patients such as Rachel, a promising young dancer now housebound by chronic fatigue syndrome, and Mary, whose memory loss may be her mind's way of protecting her from remembering her husband's abuse. O'Sullivan reveals the hidden stresses behind their mysterious symptoms, approaching a sensitive topic with patience and understanding. She addresses the taboos surrounding psychosomatic disorders, teaching us that "it's all in your head" doesn't mean that something isn't real, as the body is often the stand-in for the mind when the latter doesn't possess the tools to put words to its sorrow. She encourages us to look with compassion at the ways in which our brains act out, and to question our failure to credit the intimate connection between mind and body.
Tue 2/21
The Paleovedic Diet: Early Human Diets and Ayurvedic Medicine
Date:
Tue, February 21, 2017
Time:
6:00 PM
Boosting well-being and vitality
View More
Akil Palanisamy, M.D., Author, The Paleovedic Diet: A Complete Program to Burn Fat, Increase Energy, and Reverse Disease
In this lecture, Dr. Akil Palanisamy will describe the outlines of a comprehensive roadmap to optimal health, one that combines the most effective aspects of the "paleo" diet (so-called because it seeks to emulate the diet of early humans), cutting-edge nutritional science, and the time-tested philosophy and techniques of ancient Ayurvedic medicine. He will share practical tips on what to eat in order to boost well-being and vitality, and he will have detailed and practical information about implementing these concepts in daily living.
Dr. Palanisamy is a Harvard-trained physician who practices integrative medicine, incorporating the best of conventional medicine and alternative therapies. A holistic doctor, he completed his premedical training in biochemistry at Harvard University, received his medical degree from the University of California, San Francisco, and completed his residency in family medicine at Stanford University. He also completed a Fellowship in Integrative Medicine with Dr. Andrew Weil at the University of Arizona, and is certified by the Center for Mind-Body Medicine at Georgetown University. Dr. Akil practices at The Institute for Health and Healing in San Francisco, one of the oldest centers for integrative medicine in the United States.