Upcoming Events: Health & Medicine
Wed 10/14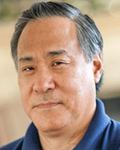 This event is Postponed
Taking Ownership of Your Clinical Laboratory Test Results
Date:
Wed, October 14, 2015
Time:
6:00 PM
An informed individual makes the best patient
View More
Alan Wu, Ph.D., Director, Clinical Chemistry, Toxicology and Pharmacogenomics Laboratories, San Francisco General Hospital; Professor, Laboratory Medicine, UCSF; Author, Toxicology! Because What You Don't Know Can Kill You and The Hidden Assassin: When Clinical Lab Tests Go Awry
While we've changed what we put into our bodies, we have not been engaged with what is being done to our bodies. Roughly 70 percent of all medical decisions are based on clinical lab test results, yet we don't know what medical tests are ordered or how results are interpreted. For 30 years, Dr. Alan Wu has conducted blood tests for patients and has written four paperbacks based on real cases, and he believes that an informed individual makes the best patient.
Wed 10/21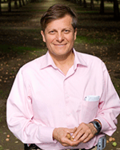 The U.S. Imperative for Wellness: The Cleveland Clinic Experience – How to Make Yourself Younger
Date:
Wed, October 21, 2015
Time:
12:00 PM
View More
Michael Fredric Roizen, Anesthesiologist; Internist; Author; Chief Wellness Officer, Cleveland Clinic
Chronic medical disease management now accounts for more than 80 percent of the nation's spending on medical care and is substantially increasing as the number of people with chronic disease rises. Roizen argues that these chronic disease costs are increasing income inequality and decreasing the standard of living. Yet, he says, some of these diseases may be largely lifestyle-preventable.
The Cleveland Clinic used its 43,000 employees and 58,000 dependents as test cases. As Cleveland Clinic's chief wellness officer and chair of its Wellness Institute, Dr. Roizen will talk about the Wellness Institute's programs to help clinic employees collectively lose 455,000 pounds, reduce smoking rates from 15.4 to 5.2 percent, improve reversal and prevention of chronic diseases, and flatten the cost curve.
Join us to talk about the mechanisms of aging processes that Roizen argues we can control and actions one can take.