Upcoming Events: Health & Medicine
Thu 1/21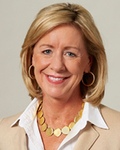 10 Ways to Heal Health Care: How Consumers Can Revolutionize Their Care Experience
Date:
Thu, January 21, 2016
Time:
12:00 PM
View More
Bridget Duffy, M.D., Chief Medical Officer, Vocera Communications; Recognized by Various Media as 2015 Woman of the Year, One of the Most Influential Women in Bay Area Business for 2015, and Among 20 People Who Make Healthcare Better
How can it be that customers often rate their experience at the DMV as better, more timely and less painful than their experience at the hospital? Despite enormous sums spent on health care and extensive training of professionals, patients are largely dissatisfied with the service they receive. A growing body of evidence points to the human experience as a key driver for improved patient satisfaction, health outcomes and loyalty.
How can we turn this around? What role can patients, with unprecedented access to health-care information, play in a system that historically has disempowered them? What is a realistic vision of a patient-centric system that delivers both medical care and compassionate health-care journeys?
Dr. Bridget Duffy, the nation's first chief experience officer at the Cleveland Clinic and the leader of the patient experience movement, has spent more than 20 years defining the components of an ideal healing environment. Relentless in her mission to fix this broken system, Dr. Duffy will share 10 ways to restore humanity, respect and trusted relationships in health care.
Mon 5/9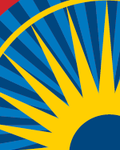 Food Addiction 2.0
Date:
Mon, May 09, 2016
Time:
12:00 PM
View More
Michael Prager, Author, Fat Boy Thin Man
Nicole Avena, Ph.D., Assistant Professor, University of Florida
Robert H. Lustig, M.D., Professor of Pediatrics, Division of Endocrinology, UCSF
Eric Stice, Ph.D., Senior Research Scientist, Oregon Research Institute
Vera Ingrid Tarman, MD., MSc., FCEP, CASAM, Medical Director, Renascent
Elissa Epel, Ph.D., Associate Professor, UCSF Department of Psychiatry
Ashley Gearhardt, Ph.D., Assistant Professor, Department of Psychology, University of Michigan
This program is an update from our previous Food Addiction program; all panelists will offer updated information.
Addiction is about brains, not just about behaviors. We all have the brain reward circuitry that makes food rewarding; it's a survival mechanism. In a healthy brain, these rewards have feedback mechanisms for satiety or "enough." For some, the circuitry becomes dysfunctional such that the message becomes "more." Michael Prager, author of Fat Boy Thin Man, will begin the discussion telling his very personal story of recognizing and then seeking treatment for his food addiction. Leading researchers and clinicians will discuss many aspects of this important topic.