Upcoming Events: Health & Medicine
Wed 2/11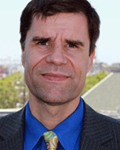 Living Planet Report 2014: Global Footprint Network
Date:
Wed, February 11, 2015
Time:
6:00 PM
Mathis Wackernagel, Ph.D., President, Global Footprint Network
View More
Mathis Wackernagel, Ph.D., President, Global Footprint Network
Dr. Wackernagel will discuss the Living Planet Report, 2014 and the Global Footprint Network's ecological footprint. The Living Planet Report is a science-based analysis of the health of our planet and the impact of human activity. Wackernagel has worked on sustainability on six continents and lectured at more than 100 universities. Join us as he speaks about current science and the health of our planet and the serious challenges ahead to ensure healthy, safe environments worldwide at the global, national and local levels. Dr. Wackernagel is co-creator of the concept of the ecological footprint. His awards include the 2013 Prix Nature Swisscanto, the 2012 Blue Planet Award and the 2011 Zayed International Prize for the Environment.
Wed 2/18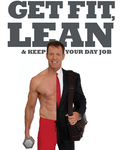 Get Fit, Lean and Keep Your Day Job
Date:
Wed, February 18, 2015
Time:
6:00 PM
How to get into the best shape of your life.
View More
J.D. Griffin, MBA, Certified Nutrition Coach; Men's Physique Competitor; Financial Markets Professional
So many nutrition and exercise plans promise great results, but their requirements suggest that becoming healthy is apparently a full-time job. What if you could lose fat, get fit, feel healthy and still keep your day job? You can!
J.D. Griffin wants to teach you how to get yourself into the best shape of your life. By breaking health and fitness down to their essentials, Griffin has developed a functional approach with three sections: nutrition, cardiovascular exercise and resistance training. He offers you a time-efficient, practical guide that he says anyone can follow and start seeing and feeling the results.
Fri 2/27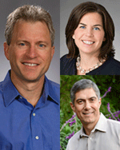 Restructuring Health Care: The Massive, Disruptive Integration of Care Delivery and Financing
Date:
Fri, February 27, 2015
Time:
12:00 PM
View More
Mark Zitter, CEO, Zitter Health Insights
Terry Stone, Managing Partner, Health & Life Sciences Practice, Oliver Wyman
Paul Markovich, President and CEO, Blue Shield of California.
We all want more health care and to pay less for it. Obamacare increased coverage but did little to stem rising costs. What is being done? There is a growing movement to integrate the accountability for treating and financing care. Hospital systems and large medical groups are assuming increasing financial risk for the populations they serve, while health insurers are partnering with or even purchasing provider organizations to deliver care to their members. This interactive panel will explore what's working, what barriers remain, and what we can expect from these major changes in the U.S. health-care system.