Upcoming Events: Book Discussion
Mon 7/6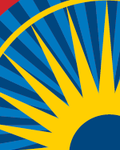 Book Discussion: All the Light We Cannot See by Anthony Doerr
Date:
Mon, July 06, 2015
Time:
5:30 PM
View More
Marie Laure lives with her father in Paris within walking distance of the Museum of Natural History, where he works as the master of the locks. When she is six, she goes blind, and her father builds her a model of their neighborhood, every house, every manhole, so she can memorize it with her fingers and navigate the real streets with her feet and cane. When the Germans occupy Paris, father and daughter flee to Saint-Malo on the Brittany coast.
In another world in Germany, an orphan boy, Werner, grows up with his younger sister, Jutta, both enchanted by a crude radio Werner finds. He becomes a master at building and fixing radios, a talent that ultimately makes him a highly specialized tracker of the Resistance. Werner travels through the heart of the Hitler Youth to the far-flung outskirts of Russia, and finally into Saint-Malo, where his path converges with Marie-Laure. Doerr's gorgeous combination of soaring imagination with observation is electric. Deftly interweaving the lives of Marie-Laure and Werner, Doerr illuminates the ways, against all odds, people try to be good to one another.
Mon 8/3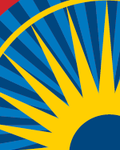 Book Discussion: Enchanted Evenings: The Broadway Musical from Show Boat to Sondheim
Date:
Mon, August 03, 2015
Time:
5:30 PM
A serious study of this American genre.
View More
This program is part of the 2015 Platforum series Music Matters, sponsored by Ernst & Young and the John and Marcia Goldman Foundation.
This book is not a collection of backstage gossip but a serious study of this American genre that treats its musical scores as structures worthy of analysis. The nature of the genre involves various stagings of the major works considered and the participants who left their marks on them. "Anything Goes," "Porgy and Bess," "On Your Toes," "Pal Joey," "The Cradle Will Rock," "Lady in the Dark," "One Touch of Venus," "Carousel," "Kiss Me Kate," "Guys and Dolls," "My Fair Lady" and "West Side Story" receive thoughtful attention.