Upcoming Events: Book Discussion
Mon 2/6
Reading Californians Book Discussion Group: An Unnecessary Woman, by Rabih Alamaddine
Date:
Mon, February 06, 2017
Time:
6:00 PM
Book discussion group
View More
An Unnecessary Woman was written by Rabih Alameddine, one of Beirut's most celebrated voices. The novel is a breathtaking portrait of a reclusive woman's late-life crisis that garnered a wave of rave reviews and love letters to Alameddine's cranky yet charming septuagenarian protagonist, Aaliya, a character you "can't help but love," according to NPR.
Aaliya's insightful musings on literature, philosophy, and art are invaded by memories of the Lebanese civil war and her volatile past. As she tries to overcome her aging body and spontaneous emotional upwellings, Aaliya is faced with an unthinkable disaster that threatens to shatter the little life she has left. Here, author Rabih Alameddine has given us a nuanced rendering of one woman's life in the Middle East and an enduring ode to literature and its power to define who we are.
An Unnecessary Woman was the gold medal winner for fiction in the Commonwealth Club's 84th Annual California Book Awards in 2014, an annual event that honors California writers. It was also a finalist for the National Book Critics Circle Award and the National Book Award. The New York Times describes the book as "beautiful and absorbing."
Please join us to discuss this interesting and inventive novel by an author born in Jordan and educated in England and America. He presently lives in San Francisco and Beirut.
Wed 2/15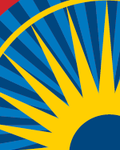 Humanities West Book Discussion: The Age of Vikings, by Anders Winroth
Date:
Wed, February 15, 2017
Time:
6:30 PM
Learn more about the Vikings
View More
Join us to discuss The Age of Vikings, whose image is often distorted by myth. Though it is true that they pillaged, looted and enslaved, the Vikings also settled peacefully and traveled far from their homelands in swift and sturdy ships to explore. Anders Winroth captures the innovation and pure daring of the Vikings without glossing over their destructive heritage, revealing how Viking arts, literature and religious thought evolved in surprising ways. Discussion led by Lynn Harris.
Wed 3/15
Humanities West Book Discussion: The Prose Edda, by Jesse Byock
Date:
Wed, March 15, 2017
Time:
6:30 PM
Gods and giants and dwarves and elves — what's not to like?
View More
Join us to discuss The Prose Edda, the most renowned work of Scandinavian literature and our most extensive source for Norse mythology. The Edda was written in Iceland a century after the close of the Viking Age, and tells in clear prose, interspersed with powerful verse, the ancient Norse creation epic and stories of the battles that follow as gods, giants, dwarves and elves struggle for survival. Discussion led by Lynn Harris.