Upcoming Events: Book Discussion
Mon 8/15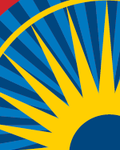 Reading Californians Book Discussion Group
Date:
Mon, August 15, 2016
Time:
6:00 PM
Viet Thanh Nguyen's The Sympathizer
View More
The acclaimed novel The Sympathizer, by Pulitzer Prize-winner Viet Thanh Nguyen, will be discussed at the next meeting of our new book discussion group, Reading Californians. Nguyen was the gold medal winner for first fiction in The Commonwealth Club's recent California Book Awards, which recognized the best published writing in California in 2015. Nguyen's novel has been described as "a cerebral thriller about Vietnam and its aftermath" (Ron Charles, The Washington Post) and "A dark funny—and Vietnamese—look at the Vietnam war" (NPR Books).
Find out for yourself what all of the excitement is about.
Mon 9/26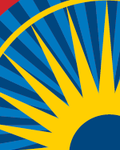 Humanities West Book Discussion: A Nervous Splendor, by Frederic Morton
Date:
Mon, September 26, 2016
Time:
5:00 PM
View More
Join us to discuss A Nervous Splendor. Frederic Morton deftly tells the haunting story of the Crown Prince Rudolf and his city, where, in the span of only 10 months, "the Western dream started to go wrong." Morton's story studies other young men just as frustrated as the prince, including young Sigmund Freud, Gustav Mahler, Theodor Herzl, Gustav Klimt, and the playwright Arthur Schnitzler, whose La Ronde was the great erotic drama of the fin de siecle. Morton interweaves their fates with that of the doomed prince and the entire city. Discussion led by Lynn Harris.