Upcoming Events: Book Discussion
Mon 8/3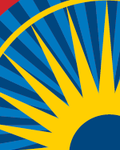 Book Discussion: Enchanted Evenings: The Broadway Musical from Show Boat to Sondheim
Date:
Mon, August 03, 2015
Time:
5:30 PM
A serious study of this American genre.
View More
This program is part of the 2015 Platforum series Music Matters, sponsored by Ernst & Young and the John and Marcia Goldman Foundation.
This book is not a collection of backstage gossip but a serious study of this American genre that treats its musical scores as structures worthy of analysis. The nature of the genre involves various stagings of the major works considered and the participants who left their marks on them. "Anything Goes," "Porgy and Bess," "On Your Toes," "Pal Joey," "The Cradle Will Rock," "Lady in the Dark," "One Touch of Venus," "Carousel," "Kiss Me Kate," "Guys and Dolls," "My Fair Lady" and "West Side Story" receive thoughtful attention.