Upcoming Events: Book Discussion
Mon 6/3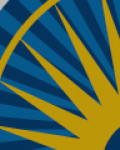 Journey into the Whirlwind by Eugenia Ginzberg
Date:
Mon, June 03, 2013
Time:
5:30 PM
View More
Russians have written many justly famous memoirs, and this one is among the best. Ginzberg provides an account of her suffering and survival of a sentence to prison and labor camps. We will discuss this woman's story of her arrest in 1937, charged with being a Trotskyist terrorist and counterrevolutionary at the commencement of the Stalinist purges, the great terror and the gulag.
MLF: SF Book Discussion
Location: SF Club Office
Time: 5:30 p.m. program
Cost: $5 non-members, MEMBERS FREE
Program Organizers: Barbara Massey and Howard Crane
Thu 8/29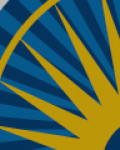 The Spine of the Continent
Date:
Thu, August 29, 2013
Time:
6:00 PM
View More
Mary Ellen Hannibal, Author, Evidence of Evolution; 2011 Alicia Patterson Foundation Fellow
Hannibal will give a slide presentation and shares her latest work, The Spine of the Continent. Praised by luminaries such as E.O. Wilson and Paul Ehrlich, in the words of Thomas Lovejoy, Hannibal's book "is the biography of a big conservation idea." Hannibal chronicles the development of the science that tells us what can be done to heal the wounds in our life-support system, nature. Hannibal has plenty of tales to tell of heroic people who are doing the right thing by the creatures and landscapes we love, from a hairdresser who relocates beaver to a waitress-turned-whistleblower who was unjustly prosecuted regarding the death of a rare jaguar to the scientists who are racing to apply their knowledge. Hannibal's journalism accolades include Stanford's Knight-Risser Prize for Western Enviromental Journalism and the National Association of Science Writer's Science and Society Award.
MLF: SF Book Discussion
Location: SF Club Office
Time: 5:30 p.m. networking reception, 6 p.m. program, 7 p.m. book signing
Cost: $20 non-members, $8 members, $7 students (with valid ID)
Program Organizer: Barbara Massey