Upcoming Events: Book Discussion
Mon 12/5
Reading Californians Book Discussion Group
Date:
Mon, December 05, 2016
Time:
6:00 PM
Book discussion group
View More
Ghettoside: A True Story of Murder in America, by Los Angeles Times reporter Jill Leovy, will be discussed at our next meeting. This is the story of a mostly ignored American murder—a "ghettoside" killing, one young black man slaying another—and a brilliant and driven cadre of detectives whose creed is to pursue justice for forgotten victims at all costs. The book has been described by critics as a masterly work of literary journalism and a fast-paced narrative of a devastating crime, an intimate portrait of detectives, a community bonded in tragedy, and a surprising new insight into the great subject of why murder happens in our cities and how the epidemic of killings might yet be stopped.
Ghettoside was the gold medal winner for nonfiction in the 2015 Commonwealth Club's California Book Awards, which honor California writers. It was also named one of the best books of the year by The San Francisco Chronicle, USA Today, The New York Times Book Review, The Washington Post, The Boston Globe, The Economist, and several other publications.
Please join us for what promises to be a thoughtful and timely discussion.
Wed 2/15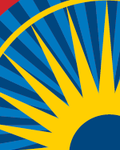 Humanities West Book Discussion: The Age of Vikings, by Anders Winroth
Date:
Wed, February 15, 2017
Time:
6:30 PM
Learn more about the Vikings
View More
Join us to discuss The Age of Vikings, whose image is often distorted by myth. Though it is true that they pillaged, looted and enslaved, the Vikings also settled peacefully and traveled far from their homelands in swift and sturdy ships to explore. Anders Winroth captures the innovation and pure daring of the Vikings without glossing over their destructive heritage, revealing how Viking arts, literature and religious thought evolved in surprising ways. Discussion led by Lynn Harris.
Wed 3/15
Humanities West Book Discussion: The Prose Edda, by Jesse Byock
Date:
Wed, March 15, 2017
Time:
6:30 PM
Gods and giants and dwarves and elves — what's not to like?
View More
Join us to discuss The Prose Edda, the most renowned work of Scandinavian literature and our most extensive source for Norse mythology. The Edda was written in Iceland a century after the close of the Viking Age, and tells in clear prose, interspersed with powerful verse, the ancient Norse creation epic and stories of the battles that follow as gods, giants, dwarves and elves struggle for survival. Discussion led by Lynn Harris.