Upcoming Events: Silicon Valley
Thu 6/11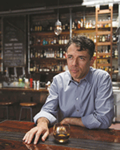 A Spirited Evening with Adam Rogers
Date:
Thu, June 11, 2015
Time:
6:30 PM
View More
Adam Rogers, Articles Editor, Wired; Author, Proof: The Science of Booze
A special thanks to our reception sponsors St. George Spirits, Big Dog Vineyards, Hermitage Brewing Company and Red Branch Cider Company.
In a spirited tour across continents and cultures, Rogers puts our alcoholic history under the microscope.
From our ancestors' accidental discovery of fermented drinks to the cutting-edge laboratory research, Rogers offers a unique glimpse inside the barrels, stills, tanks and casks that produce some of our most iconic beverages. He uncovers alcohol's deepest mysteries and the subtle mixture of psychology and neurobiology that fuels our taste for such drinks.
If you've ever wondered how your drink of choice arrived in your glass, or exactly what happens once you empty it, Rogers reveals the answers.
Tue 6/30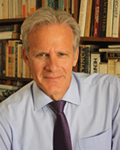 Michael Oren: Former Israeli Ambassador to the United States
Date:
Tue, June 30, 2015
Time:
7:00 PM
Author, Ally: My Journey Across the American-Israeli Divide
View More
Michael Oren, Former Israeli Ambassador, United States; Author, Ally: My Journey Across the American-Israeli Divide; Twitter: @DrMichaelOren
Co-presented by The Oshman Family JCC
New York Times bestselling author Michael B. Oren's memoir of his time as Israel's ambassador to the United States – a period of transformative change for America and a time of violent upheaval throughout the Middle East – provides a frank, fascinating look inside the special relationship between America and its closest ally in the region. On more than one occasion, however, some feared that the American and Israeli friendship seemed close to unraveling. Ally is the story of that enduring alliance – and of its divides – written from the perspective of a man who treasures his American identity while proudly serving the Jewish state he has come to call home.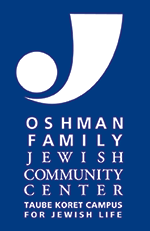 Tue 7/14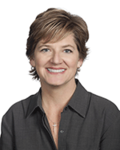 Pat Wadors: SVP of Global Talent at LinkedIn
Date:
Tue, July 14, 2015
Time:
7:00 PM
Everyone Deserves a Great Leader
View More
Pat Wadors, Senior Vice President of Global Talent, LinkedIn; Twitter @wadors
In conversation with Venesa Klein, Partner, Calibre One; Twitter @Venesak
"Everyone Deserves a Great Leader"
Wadors will share her reflections on workplace diversity in technology and the steps LinkedIn is taking to address the challenge, as well as what it takes to create amazing, inclusive places to work. She will also highlight hard-earned leadership lessons she's learned along the way from her work with Yahoo, Twitter, Plantronics and other notable organizations.