Upcoming Events: Silicon Valley
Wed 12/3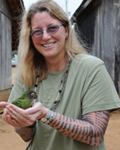 Geo for Good
Date:
Wed, December 03, 2014
Time:
7:00 PM
Rebecca Moore leads the Google Earth Outreach program
View More
Rebecca Moore, Lead, Google Earth Outreach Program and Google Earth Engine
Mary Ellen Hannibal, Stanford University Media Fellow; Author, The Spine of the Continent – Moderator
Moore conceived of and now leads the Google Earth Outreach program. The program supports nonprofits, communities and indigenous peoples around the world in applying Google's mapping tools to the world's problems such as environmental conservation, human rights and cultural preservation. Moore also initiated the development of Google Earth Engine, a new technology platform that supports global-scale monitoring and protection of the earth's environment. Moore will discuss the company's latest projects to help preserve our planet.
Wed 12/10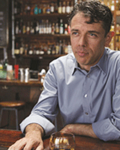 A Spirited Evening with Adam Rogers
Date:
Wed, December 10, 2014
Time:
6:30 PM
Author and Articles Editor at Wired
View More
Adam Rogers, Articles Editor, Wired; Author, Proof: The Science of Booze
In a spirited tour across continents and cultures, Rogers puts our alcoholic history under the microscope. From our ancestors' accidental discovery of fermented drinks to the cutting-edge laboratory research, Rogers offers a unique glimpse inside the barrels, stills, tanks and casks that produce some of our most iconic beverages. He uncovers alcohol's deepest mysteries and the subtle mixture of psychology and neurobiology that fuels our taste for such drinks.
If you've ever wondered how your drink of choice arrived in your glass, or exactly what happens once you empty it, Rogers reveals the answers.
Wed 1/21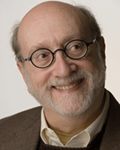 The Business Solution to Poverty
Date:
Wed, January 21, 2015
Time:
7:00 PM
Mal Warwick, Author
View More
Mal Warwick, Co-author, The Business Solution to Poverty: Designing Products and Services for Three Billion New Customers
More than 60 years after the rich nations of the world began acting to end poverty, and after the expenditure of more than $2.5 trillion, more people today are living on $2 a day or less than the total population of the planet in 1950. Despite continuing optimism from the World Bank and the United Nations that they're on track to eradicate poverty, Mal Warwick argues that traditional methods have failed and that only the private sector possesses the resources and the incentives to do the job. This lively presentation will explain how entrepreneurs and existing businesses can design, produce and market income-generating products that will enable 2.7 billion $2-a-day customers to lift themselves out of poverty.