Upcoming Events: Silicon Valley
Tue 11/11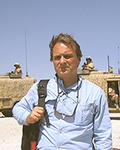 Robert Baer
Date:
Tue, November 11, 2014
Time:
7:30 PM
Former CIA Operative
View More
Robert Baer, Former CIA Operative; National Security Affairs Analyst, CNN; Author, See No Evil and The Perfect Kill: 21 Laws for Assassins
For over 20 years, Baer served as a CIA operative in the Middle East and Europe. His life and personal experiences inspired George Clooney's Oscar-winning performance in the movie Syriana. Baer examines the historical and political context of assassinations and shares his foreign policy and security insights. He also reveals what it was like working as an agent in some of the most dangerous and volatile regions in the world.
Mon 11/17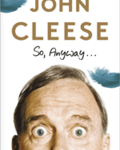 John Cleese - Monty Python Actor and Comedian
Date:
Mon, November 17, 2014
Time:
7:00 PM
A grand tour of his ascent in the entertainment world.
View More
John Cleese, Actor; Writer; Producer; Author, So, Anyway…
In conversation with Adam Savage, Host, "Mythbusters"
Join Cleese as he takes us on a grand tour of his ascent in the entertainment world, from his humble beginnings in a sleepy English town to the pinnacle of comedy and worldwide success.
With his signature characters – the Minister of Silly Walks and the owner (and would-be returner) of a dead parrot – Cleese's work with Monty Python's Flying Circus and Fawlty Towers has become legendary. His hit films Monty Python and the Holy Grail, Life of Brian and A Fish Called Wanda, and his memorable roles in James Bond and Shrek have put him in a class of his own. From his hilarious tweets and new memoir, hear more from this towering comedic genius.
Wed 12/3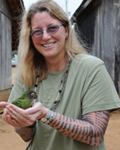 Geo for Good
Date:
Wed, December 03, 2014
Time:
7:00 PM
Rebecca Moore leads the Google Earth Outreach program
View More
Rebecca Moore, Lead, Google Earth Outreach Program and Google Earth Engine
Moore conceived of and now leads the Google Earth Outreach program. The program supports nonprofits, communities and indigenous peoples around the world in applying Google's mapping tools to the world's problems such as environmental conservation, human rights and cultural preservation. Moore also initiated the development of Google Earth Engine, a new technology platform that supports global-scale monitoring and protection of the earth's environment. Moore will discuss the company's latest projects to help preserve our planet.