Upcoming Events: Silicon Valley
Wed 1/21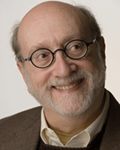 The Business Solution to Poverty
Date:
Wed, January 21, 2015
Time:
7:00 PM
Mal Warwick, Author
View More
Mal Warwick, Co-author, The Business Solution to Poverty: Designing Products and Services for Three Billion New Customers
More than 60 years after the rich nations of the world began acting to end poverty, and after the expenditure of more than $2.5 trillion, more people today are living on $2 a day or less than the total population of the planet in 1950. Despite continuing optimism from the World Bank and the United Nations that they're on track to eradicate poverty, Mal Warwick argues that traditional methods have failed and that only the private sector possesses the resources and the incentives to do the job. This lively presentation will explain how entrepreneurs and existing businesses can design, produce and market income-generating products that will enable 2.7 billion $2-a-day customers to lift themselves out of poverty.
Thu 1/29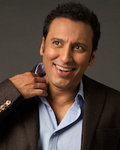 Aasif Mandvi in Conversation with Adam Savage
Date:
Thu, January 29, 2015
Time:
7:00 PM
View More
Aasif Mandvi, Actor, Writer, Correspondent on "The Daily Show with Jon Stewart"; Author, No Land's Man; Twitter @aasif
In Conversation with Adam Savage, Host of "Mythbusters"; Twitter @donttrythis

As a self-described "Indo-Muslim-British-American actor," Mandvi gained notoriety as a regular correspondent on "The Daily Show with Jon Stewart." He is famous for his satirical segments about religion, politics and foreign policy.

"No Land's Man" is a humorous mix of stories exploring who Mandvi is and where he came from. He addresses everything from his family, identity, and the cultural stereotypes he faced growing up in England and the United States.

Mandvi is an award-winning writer and actor and is one of the stars of HBO's upcoming series "The Brink" with Jack Black and Tim Robbins.
Wed 2/4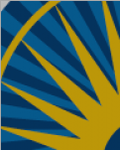 SV Reads 2015: Homeland & Home – The Immigrant Experience
Date:
Wed, February 04, 2015
Time:
7:30 PM
View More
NoViolet Bulawayo, Author, We Need New Names
Cristina Henriquez, Author, The Book of Unknown Americans
Bich Minh Nguyen, Author, Stealing Buddha's Dinner: A Memoir
Sal Pizarro, Columnist, The San Jose Mercury News – Moderator
Santa Clara County is made up of a multitude of different ethnicities with more than one-third of residents born outside of the U.S. Hear this year's selected authors as they share their stories of immigrating and the balance of maintaining connections to the culture and heritage of their homelands.