Upcoming Events: Silicon Valley
Mon 8/15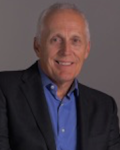 Building a Culture of Success
Date:
Mon, August 15, 2016
Time:
7:00 PM
The importance of corporate culture
View More
Richard Belluzzo, Entrepreneur; Venture Partner; Tech Executive
The culture of a company has never been more important than it is today.
Rarely does a company have a purposeful approach to building a culture. Yet it is what defines the natural reflexes of an organization, and it is the culture that impacts the performance of a team. This is true for large, more established companies, and start-ups. Belluzzo, former tech executive for HP and Microsoft, discusses how to build and change cultures, and why companies should make it a part of their vision and strategic plan.
Tue 9/13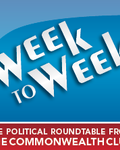 Election 2016 Political Roundtable: A Week to Week Special
Date:
Tue, September 13, 2016
Time:
7:00 PM
A special South Bay edition of our popular politics roundtable
View More
Larry Gerston, Ph.D., Professor of Political Science, San Jose State University; Political Analyst, NBC Bay Area; Author, Reviving Citizen Engagement, and The Road to Hana
Additional Panelists TBA
This program is sponsored by the Applied Materials Foundation.
It's a special edition of our political roundtable. We'll gather local experts for commentary on the candidates, referenda and issues of concern to the South Bay, and we'll take a look at statewide and national campaigns.
We'll explore the biggest, most controversial, and sometimes the surprising political issues with expert commentary by panelists who are smart, are civil, and have a good sense of humor. Join our panelists for informative and engaging commentary on political and other major news, audience discussion of the week's events, and our live news quiz!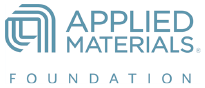 And come early before the program to meet other smart and engaged individuals and discuss the news over refreshments at our member social (open to all attendees).