Upcoming Events: Silicon Valley
Tue 7/12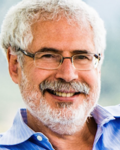 Steve Blank: Hacking for Defense
Date:
Tue, July 12, 2016
Time:
7:00 PM
Founder of the Lean Startup movement
View More
Steve Blank, Entrepreneur; Educator, Stanford University, UC Berkeley and Columbia University; Twitter @sgblank
Joe Felter, Senior Research Scholar at Stanford's Center for International Security and Cooperation; Research Fellow at the Hoover Institution—Moderator
In a crisis, national security initiatives move at the speed of a startup, yet in peacetime they default to decades-long cycles. Startups operate with continual speed and urgency and using Lean Startup methodologies have become extremely efficient with resources and time.
Steve Blank, father of the Lean Startup movement, has created a class, Hacking for Defense, that connects the Department of Defense and intelligence community with Silicon Valley's innovation culture mindset. He will discuss how the class helps the U.S. protect the homeland and Americans around the world and prevents the need to put our brave men and women in harm's way.
Thu 7/14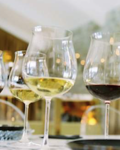 Finding Your Wine Personality
Date:
Thu, July 14, 2016
Time:
6:30 PM
View More
The Boisset Wine Ambassadors will guide you through a wine tasting that explores your wine style. They'll serve as your personal wine concierge—sharing exclusive new releases, the stories behind the wines and the vineyards, and the knowledge to guide you to wines best-suited for your palate. Join us as wine and style unite, and embrace l'art de vivre!