Featured Program
Climate One

Climate One, a special project of the Commonwealth Club, seeks to foster wide-ranging discussions on environmental, energy, and climate change issues, and make these discussions available to a broad range of people around the world. Climate One was founded by Commonwealth Club Vice President Greg Dalton in 2007 after visiting the Arctic Circle aboard a Russian icebreaker. Today, Climate One brings together top leaders from business, government, academic and advocacy groups to advance the march toward a low-carbon economy.
For more information, visit climate-one.org.
Upcoming Events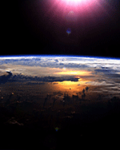 Cli-Fi 2015
Date:
Wed, February 11, 2015
Time:
6:30 PM
Join us for a conversation about literature and film that explores what may be ahead.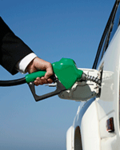 Cheap Gasoline
Date:
Fri, February 27, 2015
Time:
12:00 PM
A conversation about the economics and politics of a world with oil for sale at $40 a barrel.