The Commonwealth Club and its Arts Member-Led Forum will unveil a new series of exhibitions in 2017 at the Club's first permanent home, now under construction, at 110 Embarcadero.
Over the years, the Club has hosted the work of many notable artists in its Market Street location, and it will continue to do so in its future home.
Below is a list of many of the Club's past exhibitions.
Gallery and art contact: lynnwcurtis@comcast.net 
September 22, 2014 - January 9, 2015
Coastal Reflections: An Exhibition of Paintings by Laurie Chase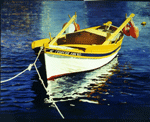 Laurie Regan Chase paints the coastline communities of her worldwide travels through oil and watercolor. She captures each distinct character in color, light and movement, bringing alive the richness of her journeys. She is an award-winning signature member of the American Society of Marine Artists and has sailed the Mediterranean, Aegean and Black seas, coastal United States, Mexico, South America and the Caribbean paying special attention to "the peaceful serenity which many coastal and harbor scenes afford."
July 21 - September 18, 2014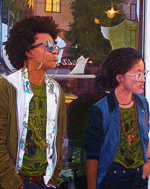 LGBT Art: Our Common Wealth
The Queer Cultural Center looks at the art that comes from LGBT artists as a foundation on which to build our community – our common wealth and direction. It is often ahead of the political or social movements in sensing what things are significant – and sometimes it's just fun. This exhibit looks at diversity in our queer community, from the artists themselves to their chosen disciplines; we are showcasing woven and embroidered fabric, photography, painting, drawing and even a small installation.
April 21 - 
July 15, 2014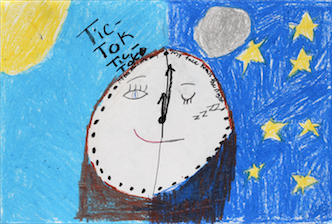 Befriending the Imagination
In celebration of National Poetry Month, artist and author J. Ruth Gendler has gathered a soulful, insightful selection of poems and picture poems from children focusing on identity and feeling, the hand and imagination. This exhibit will also include Gendler's bright, metaphorical monotypes and paintings.
February 3 - April 18, 2014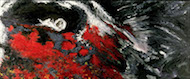 Caribbean Passages: An Artist's Visual Journey
Orlonda Uffre, Artist, Educator, Curator of TAOLB 
In her paintings, Orlanda Uffre seeks to reclaim and redeem fragments of lost histories through a visual narrative that represents the artist's roots in the Caribbean. She presents the connections to cultural symbols, and spiritual cosmologies of African traditions.
This aesthetic perspective is formulated as a counterpoint to the dominant visual art histories, which critics say are determined by the bearers of institutionalized art conventions. These conventions have significantly omitted cultural narratives pertaining to the African diaspora, and further exacerbate the inescapable nature of the colonial narrative in which the stories take place.
Uffre's use of vibrant colors and pictorial style are intended to engage the viewer's consciousness with images that reengage the discourse, and represent iconography that is rooted in historiographic moments, outside of the dominant paradigm.
This exhibition is part of The Art of Living Black, an annual exhibition of art by artists of African descent 
October 21, 2013 - January 10, 2014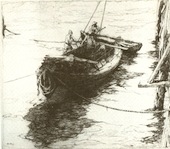 Ten Decades: The California Society of Printmakers Centennial Exhibition 1913 - 2013
Arranged decade by decade, this retrospective provides a visual journey through the history of printmaking in California since 1913. Historical works from the California Society of Printmakers archives will be featured, focusing on the vision of each decade and its relationship to the visual art trends and concepts of the time period. CSP is the oldest continuously operating association of printmakers in the U.S. 
August 1 - September 30, 2013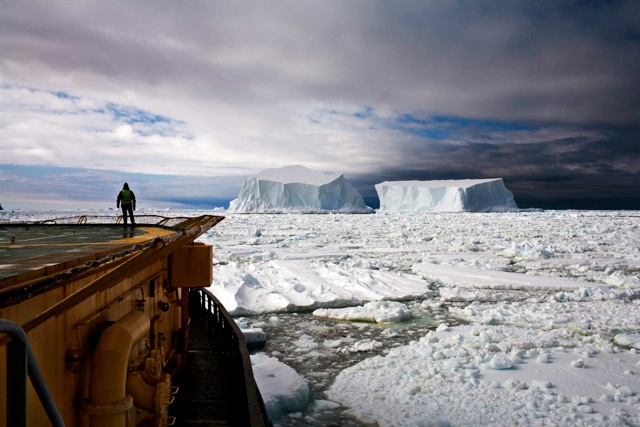 Melting Away: Images of Our Polar Regions As We Breach the Tipping Point, by Camille Seaman
With her series Melting Away, Seaman, a 2013 Senior TED Fellow, chronicles over a decade of the changing polar landscapes that are visually beautiful yet mysterious. Her poignant photographs of icebergs often in the final stages of existence, in their isolation remind us of the ecological changes that are happening in the world today. Her photographs will be on display at the Club office in August and September.
February 12  - May 03, 2013
Silence of Women: An Art Installation by Carole Turner
The "Silence of Women" is both an installation and exhibition, originally conceived in reaction to the Taliban's oppression of women in Afghanistan. Long tables hold the ceramic faces of these silenced women, while on the wall, letters from those who have found their voice speak to us of their wisdom. This graphic exhibition challenges the global problem of oppression, and asks us to consider how different the world could be if women were allowed a voice. The artwork will be in the Club office from February 12 until May 3.
December 03, 2012 – February 08, 2013
My World and How I Color It: An Exhibition by Toby Tover
Tover's color-rich paintings are a personal narrative on the human experience. Embodied with humor, her "clip shot" portraits capture the inner characters of her subjects. Whether with the flick of a cigarette or a sideways glance, her subjects speak to us in volumes. Tover's exhibition will be on view until February 8.
September 28 - November 30, 2012
El Maghreb: Reconstructed Memories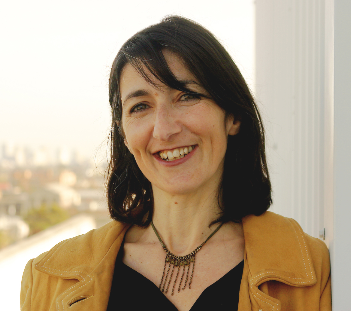 Deb Sibony, Printmaker
Deb Sibony's work derives from her North African heritage and her upbringing in Italy. She travels into history, memory and imagination, looking for connections among regions and cultures, which elements cross, which are repeated. Using a variety of printmaking methods, Sibony employs intricate patterns and lines, layering, and the power of color in the exploration of her ideas.
July 6 - September 28, 2012
Timeless Explorations: Views from Cuba, Chile, Vietnam, Cambodia and Turkey
Berkeley photographer Thea Bellos continues to unveil images from her travels around the world. Her interests in storytelling and documenting global change are evident in her portrayal of people and the natural and built environment. Many of the images were taken in some of the most fragile places on the planet, including the Atacama Desert, Angkor Wat and Isla de Chiloé. Bellos will be speaking at the Club on Monday Sept. 24th, 6 p.m., in the Gold Room.
May 8 - July 5, 2012
"Far from Home," Artworks by Shane Weare
This exhibition of etchings by British-born Weare spans the period from his student days in London at the Royal College of Art to settling in California as an alien resident, raising a family, becoming a U.S. citizen and head of printmaking at Sonoma State University. Weare has exhibited his work both nationally and internationally, and his work has been collected by more than 50 major museums and universities.