Upcoming Event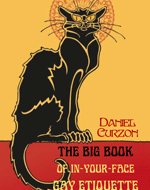 Thu, Aug 21 2014 - 6:00pm
Daniel Curzon, Author; Social, Cultural and Environmental Holiness Critic
Join in Curzon's tales from Halfway to the Stars in which the cable car driver says what you secretly agree with but are afraid to say out loud. Add in a mix of hilarious and informative guidelines for "proper gay behavior" in The Big Book of In-Your-Face Gay Etiquette. Better yet, bring your ideas and interpretations of your favorite Curzon books, poems and fiction. Toss together local fun, etiquette and taboo for an unforgettable evening!
MLF: Environment & Natural Resources
Location: SF Club Office
Time: 5:30 p.m. networking reception, 6 p.m. program, 7 p.m. book signing
Cost: $20 non-members, $8 members, $7 students (with valid ID)
Program Organizer: Ann Clark
Also know: This program is part of the 2014 Platforum series The LGBT Journey, sponsored by Ernst & Young.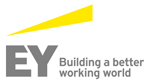 ---
The Big Book of In-Your-Face Gay Etiquette
Thu, Aug 21 2014 - 6:00pm