Upcoming Event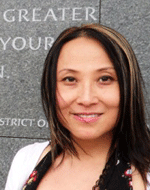 Wed, Aug 13 2014 - 6:00pm
This program is cancelled.
Cecilia Chung, Health Commissioner, City and County of San Francisco; Senior Strategist, Transgender Law Center; Former Chair, San Francisco Human Rights Commission
Despite incredible recent strides by the LGBT community in federal law, marriage equality and increased positive visibility in the media, the transgender community experiences a gap separating it from the rest of the LGBT community. Issues of violence, economic injustice and HIV in the transgender community are at a critical point today, demanding education, action and commitment. Join internationally renowned expert Cecilia Chung in exploring the challenges and solutions that will bring us all forward toward full equality.
MLF: LGBT
Location: SF Club Office
Time: 6 p.m. program
Cost: $20 non-members, $8 members, $7 students (with valid ID)
Program Organizer: Julian Chang
Also know: In association with the Transgender Law Center. This program is part of the 2014 Platforum series The LGBT Journey, sponsored by Ernst & Young.