Upcoming Event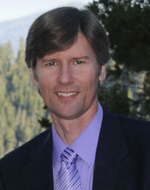 Mon, Jul 28 2014 - 5:15pm
Professor Sheldon W. Helms, Associate Professor of Psychology, Ohlone College
As our country tackles the issue of marriage equality, gays in the military and other forms of inclusion of gays and lesbians into mainstream society, and as Russia and other countries enforce laws limiting the rights of their gay and lesbian citizens, fringe religious and therapeutic organizations have operated mostly in the shadows, attempting to "convert" their homosexual clients to heterosexuality through a mixture of prayer and pseudoscience.
Helms describes the history of attempts to define homosexuality as an illness and to make gays go straight.
Some forms of gay conversion therapy have been outlawed in California and New Jersey, and one of the primary institutions that promoted it has announced its closure, but what are the real stories behind these announcements, and do they go far enough?
MLF: Psychology
Location: SF Club Office
Time: 4:45 p.m. networking reception, 5:15 p.m. program
Cost: $20 non-members, MEMBERS FREE, $7 students (with valid ID)
Program Organizer: Patrick O'Reilly, Ph.D.
---
Gay Conversion Therapy
Mon, Jul 28 2014 - 5:15pm
Note:
To receive a member discount, make your ticket selection above and click "Order Now."
At the bottom of the next page, enter your member ID number in the field at the bottom of the page. (Your member ID number can be found on your Club membership card.)
Family and Leadership Circle members are entitled to 2 member-priced tickets.
All other members are entitled to 1 member-priced ticket.
All ticket sales are final.