Upcoming Event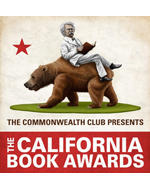 Mon, Jun 9 2014 - 6:00pm
Since 1931, the California Book Awards have honored literary excellence among authors in the Golden State. At our special awards ceremony, we will bestow gold and silver medals in several categories, including: fiction, nonfiction, first fiction, poetry, young adult, juvenile, Californiana and contribution to publishing. Hear from some literary giants and amazing writers. See you at the ceremony!
Location: SF Club Office
Time: 5:00 p.m. check-in and Awards reception with light refreshments, 6 p.m. Awards Ceremony, 7:15 p.m. book signing
Cost: $10 non-members, $5 members
Also know: Part of the Good Lit Series, underwritten by The Bernard Osher Foundation. Special thanks to Dr. Martha Cox and the late Ambassador Bill Lane for their generous endowment, allowing the California Book Awards to take place.
---
The 83rd Annual California Book Awards
Mon, Jun 9 2014 - 6:00pm