Upcoming Event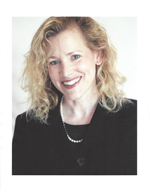 Thu, Apr 10 2014 - 12:00pm
Jesselyn Radack, National Security & Human Rights Director, Government Accountability Project
Radack works primarily with whistleblowers – including those from the Defense Department, Department of Homeland Security, NSA and CIA – with special focus on torture, secret surveillance and political discrimination. She represented former NSA official and whistleblower Thomas Drake throughout the government's unsuccessful prosecution of him under the Espionage Act. She then represented CIA torture conduct whistleblower John Kiriakou, who is the sole CIA agent sent to jail in connection with the U.S. torture program, despite never having tortured anyone.
MLF: International Relations
Location: SF Club Office
Time: 11:30 a.m. check-in, noon program
Cost: $20 non-members, $8 members, $7 students (with valid ID)
Program Organizer: John O. Sutter, Ph.D.
---
War on Whistleblowers: The Snowden Effect
Thu, Apr 10 2014 - 12:00pm
Note:
To receive a member discount, make your ticket selection above and click "Order Now."
At the bottom of the next page, enter your member ID number in the field at the bottom of the page. (Your member ID number can be found on your Club membership card.)
Family and Leadership Circle members are entitled to 2 member-priced tickets.
All other members are entitled to 1 member-priced ticket.
All ticket sales are final.