Upcoming Event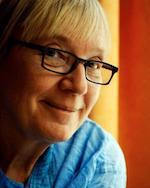 Thu, Apr 3 2014 - 6:00pm
Karin Sveen, Author,The Immigrant and the University
Norwegian poet Sveen has unveiled the story of Peder Sather — Norwegian immigrant, important financier of mid-19th century America, founder of California's greatest public university and the man who Sather Gate at UC Berkeley memorializes. The story of a poor farm boy from a remote corner of Norway, who traversed continents to make a large fortune, which he then used to bring learning to generations of average citizens, serves as a monumental tribute to everything good and great about both Norway and the United States.
MLF: Humanities
Location: SF Club Office
Time: 5:30 p.m. networking reception, 6 p.m. program, 7 p.m. book signing
Cost: $20 non-members, $8 members, $7 students (with valid ID)
Program Organizer: George Hammond
Also know: Part of the Club's Good Lit Series, underwritten by The Bernard Osher Foundation
---
The Immigrant and the University - Peder Sather and Gold Rush California
Thu, Apr 3 2014 - 6:00pm
Note:
To receive a member discount, make your ticket selection above and click "Order Now."
At the bottom of the next page, enter your member ID number in the field at the bottom of the page. (Your member ID number can be found on your Club membership card.)
Family and Leadership Circle members are entitled to 2 member-priced tickets.
All other members are entitled to 1 member-priced ticket.
All ticket sales are final.