Upcoming Event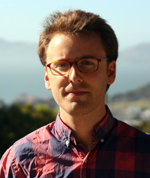 Wed, Apr 2 2014 - 6:00pm
Ben Tarnoff, Author, The Bohemians: Mark Twain and the San Francisco Writers Who Reinvented American Literature
Tarnoff's latest book focuses on Mark Twain's early years as a struggling writer in Civil War-era San Francisco and on the countercultural community he discovered there. It was a haven for weirdos, gamblers, crooks and draft dodgers, but later became a literary laboratory for new kinds of writing, eventually influencing several of the directions American literature went during the decades that followed.
MLF: Humanities
Location: SF Club Office
Time: 5:30 p.m. networking reception, 6 p.m. program, 7 p.m. book signing
Cost: $20 non-members, $8 members, $7 students (with valid ID)
Program Organizer: George Hammond
---
The Bohemians: Mark Twain and the San Francisco Writers Who Reinvented American Literature
Wed, Apr 2 2014 - 6:00pm
Note:
To receive a member discount, make your ticket selection above and click "Order Now."
At the bottom of the next page, enter your member ID number in the field at the bottom of the page. (Your member ID number can be found on your Club membership card.)
Family and Leadership Circle members are entitled to 2 member-priced tickets.
All other members are entitled to 1 member-priced ticket.
All ticket sales are final.