Upcoming Event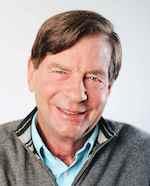 Mon, Mar 24 2014 - 5:15pm
Patrick O'Reilly, Ph.D., Clinical Psychologist; Assistant Clinical Professor of Psychiatry, UCSF; Co-author, Undue Influence: Cons, Scams and Mind Control
Internet scams, Ponzi schemes, real estate rip-offs, weird cults, fortune-telling cons – it's hard to read the news without finding another successful con artist at work. As the number of scams and victims grows, the term "undue influence" is gaining widespread use. Dr. O'Reilly will explain the vulnerabilities that these scammers look for and techniques they use to steal from us.
MLF: Grownups
Location: SF Club Office
Time: 4:45 p.m. networking, 5:15 p.m. program
Cost: $20 non-members, MEMBERS FREE, $7 students (with valid ID)
Program Organizer: Patrick O'Reilly
---
Cons, Scams and Undue Influence
Mon, Mar 24 2014 - 5:15pm
Note:
To receive a member discount, make your ticket selection above and click "Order Now."
At the bottom of the next page, enter your member ID number in the field at the bottom of the page. (Your member ID number can be found on your Club membership card.)
Family and Leadership Circle members are entitled to 2 member-priced tickets.
All other members are entitled to 1 member-priced ticket.
All ticket sales are final.