Past Event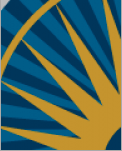 Tue, Mar 11 2014 - 6:00pm
Craig Neyman, Vice President and Chief Financial Officer, The David and Lucile Packard Foundation
Brad Jacobson, Senior Associate, EHDD
Mike Messick, Project Manager, DPR Construction
When the Packard Foundation was designing its headquarters to be a net zero energy and LEED Platinum building, it was making a conscious decision to live the values it supports. Now operating the largest Net Zero Energy certified building in the world, its leaders hope to serve as an inspiration to other organizations, businesses and individuals who want to move communities toward more environmentally sustainable living.
Join Craig Neyman as he provides an overview of the elements and systems that went into the construction of the foundation's headquarters to achieve its target design goals. From reaching net zero energy via the building's 915 solar panels, using daylight harvesting techniques to supplement artificial lighting, installing a chilled beam system to manage temperature, and recycling 95 percent of the materials from pre-existing on-site buildings, hear why the foundation invested in a green building and the efforts that were involved during its first year of occupancy.
Craig will be joined by the project's lead architect, Brad Jacobson, and lead construction engineers Mike Humphrey and Mike Messick, who will dive deeper into the planning process and discuss the many features that pieced together the building. In designing the headquarters, sustainable materials and current technologies were chosen to demonstrate that it is possible to construct a building like this that can be built elsewhere in the country, opening the door for others to move toward constructing more environmentally sustainable buildings.