Upcoming Event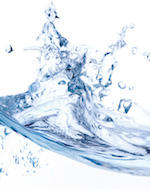 Tue, Mar 11 2014 - 6:00pm
Steve Hartmeier, CEO, mOasis
Tamin Pechet, CEO, Banyan Water; Chairman, Imagine H2O
Peter Yolles, CEO, WaterSmart
Can technology help ease California's drought crisis? Water stress hitting California and other states is prompting venture capitalists and entrepreneurs to see opportunity in an underpriced commodity that is sold in fragmented and heavily regulated markets. There are big information gaps about where our water goes and when, and our state's parched rivers and depleted reservoirs are causing people to pay more attention to usage. The agricultural sector is bracing for a drought on par with the epic one in 1977. Will that drive more investment into water innovation? What lessons can be learned from recent efforts to get electricity suppliers to offer consumers more information about usage patterns? Join this conversation about water technology in the era of weird weather.
Climate One Connect
Audience members are invited to engage in breakout group conversations led by the speakers for 20 minutes following the program. We hope you'll take part in this unique opportunity to delve deeper into solutions for sustainable living!
Location: SF Club Office
Time: 5:30 p.m. check-in, 6 p.m. program, 7 p.m. networking reception
Cost: $20 non-members, $12 members, $7 students (with valid ID)
Also know: Photo by Flickr user edSos.de. The speakers and audience will be videotaped for future broadcast on the Climate One TV show on KRCB TV 22 on Comcast and DirecTV.
---
Aquatech
Tue, Mar 11 2014 - 6:00pm
Note:
To receive a member discount, make your ticket selection above and click "Order Now."
At the bottom of the next page, enter your member ID number in the field at the bottom of the page. (Your member ID number can be found on your Club membership card.)
Family and Leadership Circle members are entitled to 2 member-priced tickets.
All other members are entitled to 1 member-priced ticket.
All ticket sales are final.