Upcoming Event
Chip Conley: Happiness and Hospitality, a Business Model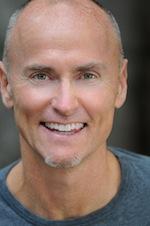 Chip Conley, Founder, Joie de Vivre Hotels; Head of Global Hospitality, Airbnb; Author, Emotional Equations; Twitter: @ChipConley
Twenty-six years ago Conley, disillusioned with corporate real estate, raised a million dollars and bought the decrepit Phoenix Hotel in San Francisco's Tenderloin neighborhood. By revamping the rundown San Francisco icon, he revolutionized the hotel business, developing his own unique transformative business model based on an individual's need for meaning, as outlined in Abraham Maslow's hierarchy of needs. This newly founded company, aptly named Joie de Vivre, has since expanded and currently owns more than 30 boutique hotels, each creating a different psychographic concept such as new age wellness, romance novels and luxury camping. Conley's unique perspective on change management has put him at the forefront of bringing happiness to the workplace.
More recently, Conley has joined the Airbnb team as the head of hospitality and promotes people-centered business practices. Join INFORUM as we welcome him to the stage to give us the inside scoop on his distinctive and ground-breaking 21st-century business model that combines human happiness and hospitality with economic success and growth.
Location: SF Club Office
Time: 6 p.m. check-in and premium reception, 6:30 p.m. program, 7:30 p.m. reception and book signing
Cost: $20 non-members, $12 members, $7 students (with valid ID); Premium ticket (includes reserved seating and premium reception with speakers. Limited to 55 guests): $40 non-members, $25 members.
Note:
To receive a member discount, make your ticket selection above and click "Order Now."
At the bottom of the next page, enter your member ID number in the field at the bottom of the page. (Your member ID number can be found on your Club membership card.)
Family and Leadership Circle members are entitled to 2 member-priced tickets.
All other members are entitled to 1 member-priced ticket.
All ticket sales are final.