Upcoming Event
Breaking the Cycle of Poverty Through Educational Opportunity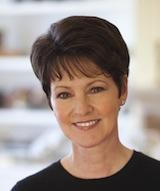 Mon, Jan 27 2014 - 12:00pm
Lynne Martin, Executive Director, Students Rising Above in San Francisco
For students from low-income families or whose parents never went to college, finding the resources to pay for higher education is a challenge. Martin examines the social importance of helping disadvantaged kids finance a college degree without taking on burdensome debt that would only postpone prosperity for themselves and their communities. She will also discuss the growing racial divide between students attending elite private schools and those going to public universities due to a lack of financial support.
MLF: Humanities/Business & Leadership
Location: SF Club Office
Time: 11:30 a.m. check-in, noon program
Cost: $20 non-members, MEMBERS FREE, $7 students (with valid ID)
Program Organizer: George Hammond
Note:
To receive a member discount, make your ticket selection above and click "Order Now."
At the bottom of the next page, enter your member ID number in the field at the bottom of the page. (Your member ID number can be found on your Club membership card.)
Family and Leadership Circle members are entitled to 2 member-priced tickets.
All other members are entitled to 1 member-priced ticket.
All ticket sales are final.