Upcoming Event
The Trip to Echo Spring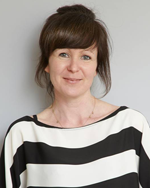 Tue, Jan 21 2014 - 6:00pm
Olivia Laing, Author, The Trip to Echo Spring
In this stunning work of unconventional biography, Laing delves deep into the lives of revered yet troubled writers: John Cheever, Raymond Carver, F. Scott Fitzgerald, Ernest Hemingway, Tennessee Williams and poet John Berryman. She travels by train, plane and automobile from Key West to New Orleans, and from New York City to Washington state, seeing for herself the places that inspired their most famous works. Laing also penetrates the fascinatingly turbulent life of each author, revealing stunning truths about each one.
MLF: Humanities
Location: SF Club Office
Time: 5:30 p.m. networking reception, 6 p.m. program, 7 p.m. book signing
Cost: $20 non-members, $8 members, $7 students (with valid ID)
Program Organizer: George Hammond
Also know: Photo by Jonathan Ring
Note:
To receive a member discount, make your ticket selection above and click "Order Now."
At the bottom of the next page, enter your member ID number in the field at the bottom of the page. (Your member ID number can be found on your Club membership card.)
Family and Leadership Circle members are entitled to 2 member-priced tickets.
All other members are entitled to 1 member-priced ticket.
All ticket sales are final.