Past Event
Covered California: Affordable, High-Quality Health Care Is on Its Way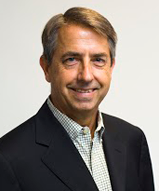 Thu, Nov 14 2013 - 6:00pm
This program is sold out. You may add your name to the waitlist below.
Peter V. Lee, Executive Director, Covered California
The Lundberg Institute's Third Annual Lecture features Peter Lee of Covered California, which aims to provide affordable health insurance to 5.3 million Californians. The Affordable Care Act will be a historic change in American health care. Come find out how Covered California intends to lead the charge.
MLF: HUMANITIES
Location: SF Club Office
Time: 5:30 p.m. networking reception, 6 p.m. program
Cost: $20 non-members, $8 members, $7 students (w/ valid ID)
Program Organizer: George Hammond
Also know: In association with The Lundberg Institute