Past Event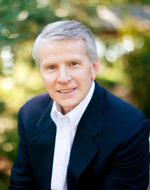 Tue, Nov 27 2012 - 6:00pm
Ray Lane, Managing Partner, Kleiner Perkins Caufield & Byers; Chairman, Hewlett-Packard
THIS PROGRAM IS CANCELLED
Equity markets are frowning upon cleantech startups these days, and public and private financing is tough to get. Yet exuberant entrepreneurs are still working on energy breakthroughs and investors are working on new ways to get more money flowing into clean tech.

With the Obama administration expected to maintain its direction on energy policy some stock analysts are hoping for a rally in solar and other clean tech stocks. So far that hasn't materialized and America has a history of muddling through its energy choices. Will 2013 be any different? What does "all of the above" mean for energy innovation? Will Superstorm Sandy have any impact on energy markets?

Join us for a conversation with a Silicon Valley mogul on what sectors he thinks are most promising and the drumbeat of sustainability in large corporations.


Location: SF Club Office
Time: 5:30 p.m. check-in, 6 p.m. program, 7 p.m. networking reception
Cost: Regular: $25 standard, $15 members, $10 students (with valid ID). Premium (seating in first rows): $65 standard, $45 members.

The speakers and audience will be videotaped for future broadcast on the Climate One TV show on KRCB TV 22 on Comcast and DirecTV.