Past Event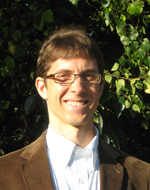 Mon, Oct 8 2012 - 6:00pm
What is the Purpose of Democracy?
Patrick Iber, Lecturer, Stanford Department of History, and Andrew W. Mellon Fellow in the Humanities
One month before the presidential election, Monday Night Philosophy discusses discontent with both the results and the process of democracy. Do the solutions to these problems lie in more democracy or in less? Iber will consider the history of ideas about democracy to suggest that we regard democracy not only as a set of legal procedures for collective decision-making but also as a system of enhancing individual and social capacity.
MLF: Humanities
Location: SF Club Office
Time: 5:30 p.m. networking reception, 6 p.m. program
Cost: $20 standard, MEMBERS FREE, $7 students (with valid ID)
Program Organizer: George Hammond