Past Event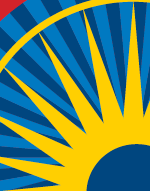 Mon, Jun 4 2012 - 5:30pm
A Discussion of the biography, Steve Jobs by Walter Isaacson
This program is sold out. You may add your name to the waitlist below.
This discussion will be led by Howard Crane and Barbara Massey.
This biography by Walter Isaacson is the first authorized by Steve Jobs. Consisting mostly of a series of interviews with Jobs conducted over two years, the biography also includes interviews with family members, friends, adversaries, competitors, and colleagues. Isaacson vividly describes Jobs' personal life and personality as well as his influence on the diverse industries of personal computers, animated movies, music, phones, tablet computing and digital publishing. The author will not be present.
MLF: San Francisco Book Discussion
Time: 5:30 p.m. program
Cost: FREE
Program Organizers: Howard Crane and Barbara Massey