Past Event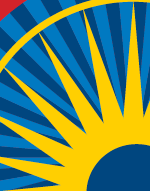 Tue, Apr 3 2012 - 7:00pm
Paranoid Politics; Islamophobia, McCarthyism and the Yellow Peril

Wajahat Ali
, Playwright; Attorney; Co-author,
Fear Inc., The Roots of the Islamophobia Network in America

Dr. Larry Gerston,
Emeritus Professor, San Jose State University; Political Analyst, NBC 11
Mike Honda,
U.S. Congressman (D - California)
Our panel will cover three periods in U.S. history: World War II, the era of McCarthyism, and post 9/11 when groups were persecuted in politics and the media. They will share their personal perspectives and reflect on the historic lessons that were learned.
Location:
Jewish Community Center Auditorium – 14855 Oka Road Los Gatos, CA
Time: 7 p.m. program
Cost: FREE
Also know:
Co-Sponsored by the Santa Clara County Office of Education, Santa Clara County Library, San Jose Public Library Foundation. In association with: Islamic Networks Group, the Community Relations Council of the Jewish Federation of Silicon Valley, Asian-Americans for Community Involvement, and the League of Women Voters