Past Event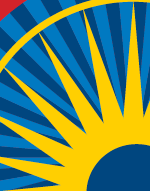 Mon, Apr 2 2012 - 6:00pm
Lighting up Lives with Solar Power
Laura Stachel,
M.D., M.P.H., Co-Founder and Executive Director, We Care Solar
Ned Tozun,
Co-Founder and President, d.light
Two award-winning social entrepreneurs discuss their solar projects that help save lives in developing nations. d.light is an affordable solar light that replaces kerosene lamps that have badly burned bodies and homes. We Care's solar suitcase provides hospitals light at night, replacing surgery by flashlight. Stachel and Tozun have recently been featured in magazines and on television for their products that save lives of many individuals. Hear why they decided to produce these items and what it took to do so.
MLF: International Relations
Time:
5:30 p.m. networking reception,
6 p.m. program
Cost:
$20 standard,
MEMBERS FREE,
$7 students (with valid ID); $8 NorCal Peace Corps Association members
Program Organizer:
Karen Keefer
Also Know:
In association with NorCal Peace Corps Association