Past Event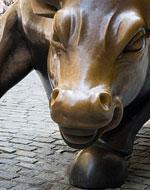 Fri, Nov 18 2011 - 12:00pm
Boom or Bust?
Dan Miller, Managing Director, The Roda Group
Climate change presents huge risks, yet many people assert we are currently failing to address what is a near-term threat to life as we know it. As an investor in clean fuels, Miller posits that renewable technologies can create the mother of all economic booms. Which will it be? What do we need to do to follow this path? Miller will lay out an updated version of his presentation that has been viewed more than 90,000 times online.
Location: SF Club Office
Time: 11:30 a.m. check-in, noon program
Cost: $20 standard, MEMBERS FREE, $7 students (with valid ID)
Also know: The speakers and audience will be videotaped for future broadcast on the Climate One TV show on KRCB TV 22 on Comcast and DirecTV.