Past Event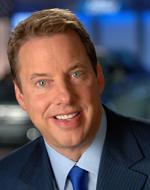 Thu, Oct 27 2011 - 6:30pm
William Clay Ford, Jr.
Executive Chairman, Ford Motor Co.
With the number of cars in the world projected to double to 2 billion, the future of personal mobility is a compelling concern. Some see a huge business opportunity and others see social and environmental disasters. Join us for a conversation with an American icon about the move toward electric cars, government regulations, new technologies and environmental stewardship.
Location: SF Club Office
Time: 5:45 check in, 6:30 p.m. program
Cost: Regular seating: $20 standard, $12 members, $7 students (with valid ID). Premium (seating in the first few rows): $45 standard, $35 members