Past Event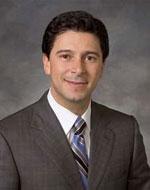 Wed, Oct 19 2011 - 7:00pm
The Most Progressive Climate Change Law in the World: How We Got It and Where Do We Go from Here?
Fabian Nunez, Former California Assembly Speaker
The former speaker of the California State Assembly will discuss California's Assembly Bill 32, the Global Warming Solutions Act, and related issues. In 2006, the legislature passed and Governor Schwarzenegger signed AB 32, which set the 2020 greenhouse gas emissions reduction goal into law. In 2010, AB 32 survived an initiative challenge (Proposition 23). Former Speaker Nunez will describe the process by which the policy was formed, its progress to date and challenges of the future.
Location: Morris Dailey Auditorium, San Jose State University, One Washington Square
Time: 7 p.m. program
Cost: FREE
Also Know: Part of San Jose State University's Don Edwards Lecture