Past Event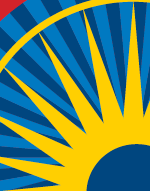 Thu, Oct 6 2011 - 6:00pm
Pebble Mine: Toxic Gold and Global Impact
Rescheduled to November 10. Please register here.
Michael Kowalski, Chairman and CEO, Tiffany & Co.
Joel Reynolds, Senior Attorney, Natural Resources Defense Council
Kimberly Williams, Executive Director, Nunamta Aulukestai
Wendy Schmidt, The Schmidt Family Foundation – Moderator
The proposed Pebble Mine would be one of the largest gold and copper mines in the world, located at the headwaters of the Bristol Bay watershed in southwest Alaska. Proposed by a consortium of international mining giants – including Anglo American, Rio Tinto and Northern Dynasty Minerals – the mine would include an open pit 2,000 feet deep and two miles wide and an underground mine 5,000 feet deep. Opponents argue that it would generate an estimated 10 billion tons of waste, laced with toxic contaminants, stored in perpetuity behind giant earthen dams taller than the Three Gorges Dam in China – all within an active earthquake zone. It would require construction of major power plants, slurry pipelines, heavy industrial traffic-bearing roads across the mountains, and a deep-water port in Cook Inlet, home to a federally protected population of endangered Beluga whales. Some 50 leading jewelry companies, including Tiffany & Co., have taken the "No Pebble Pledge," committing not to source minerals from the mine. They join Alaskan natives, commercial and recreational fishermen, conservationists, sportsmen, and local and regional businesses in an unprecedented coalition opposed to the mine. Come hear a panel of opponents of the mine discuss this project that has the potential to re-shape the land, wildlife and people in its path.
MLF: Business & Leadership: Environment & Natural Resources
Location: SF Club Office
Time: 5:30 p.m. networking reception, 6 p.m program
Cost: $20 standard, $8 members, $7 students (with valid ID)
Program Organizer: Ann Clark